Student Loans by School Type
Don't Fence Me In
Traditional college pursuits are alive and well, year after year, with countless high-school seniors transitioning directly to roles at four-year universities. But modern living points to a shift in the way we earn higher education credentials. Alternative paths, through technical schools, community colleges and career institutes are being taken by more and more students. As a result, financial aid solutions are required for a growing number of educational scenarios – including those that fall outside the box.
As you define your higher education objectives, be mindful of opportunities and restrictions that impact your financial aid outlook. At most institutions of higher learning, college financial aid has managed to keep pace with societal changes. Mine your campus financial aid office for the most up-to-date information about financial aid programs available at your technical school, college or career training facility.
Modern financial assistance programs address diverse educational tracks, so there are products available for all types of students, including loans to cover online degrees and continuing education costs.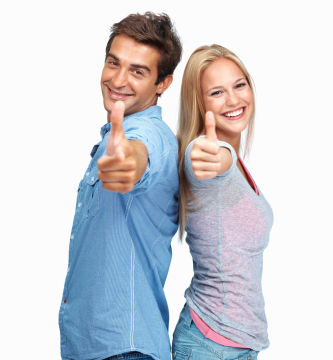 Limits to Federal Loan Programs
Though it may seem like the federal student assistance marketplace is engineered to benefit traditional four-year university students, there is plenty of aid available to those who matriculate to technical and trade schools. The Federal Government is eager to train professionals in all vocations, so public student aid policy is very inclusive.
Once you've landed on a degree major, or even decided to remain undecided, your school search starts to narrow. Your high school guidance counselor and campus financial aid officials are poised to answer specific inquiries, but when it comes to landing Federal Loans, the equation is straightforward: Enroll at a participating institution of higher education, and make sure to maintain status as a half-time student (minimum).
Your access to specific programs is determined by your level of financial need, and other considerations, but meeting general federal eligibility requirements, and filing a Free Application for Federal Student Aid (FAFSA) are the first steps toward securing loans.
FAFSA Opens Financial Aid Doors
The Free Application for Federal Student Aid (FAFSA) provides a fiscal snapshot of your family's college funding resources. Income and assets, as well as the size of your family, determine how much financial assistance you'll require for college. Whether you attend a prestigious four-year university, or a humble barbering academy, there is no federal aid coming your way without first submitting a FAFSA.
Some 8 million students fail to file a timely FAFSA each year; of which, at least a couple million qualify for federal financial aid. FAFSA data can be submitted online and there is a dedicated Spanish version of the FAFSA, for non-English speaking applicants. In addition to its key federal role, states use FAFSA results to evaluate applicants for state-specific aid programs too. Be sure to file your FAFSA according to the individual deadlines imposed by your state or school.
Loans for Trade and Technical Schools
Technical and trade school education serves countless students who want to train and move to the workforce quickly. Technical school fields of study range from subjects like nanotechnology and materials science, to diesel repair and culinary arts. Student loans for trade school and loans for technical programs are specific to the schools and programs they serve, so your pool of resources is largely defined by what, and where, you study.
Technical schools often specialize in two-year technical programs, but worthy four-year degrees are also offered.
Trade school certification programs are often around a year in duration. The Aveda Institute is an example.
Use your career choice to land subject-specific assistance for academic programs like cosmetology, culinary arts, law enforcement and automobile repair.
Loans for Military School: They Could Change Your Mind
Military education carries a long tradition of excellence at campuses like Virginia Military Institute, West Point and The Citadel. Enrollment is highly competitive, so getting in to some of the top military academies in the U.S. is an accomplishment, in itself. Campus resources and loans for military school provide financial assistance for leading military programs.
Loans for K-12 Schools
High quality education does not begin in college – private education is also favored by many parents during their childrens' formative primary and secondary school years. Loans for private elementary school and private high school are sometimes utilized by parents who want the best for their children, but cannot afford it out-of-pocket. Some private schools carry price-tags similar to four-year university costs, so financial aid needs are in-line with college. For some parents, the most reasonable approach is to secure loans for private K-12 education.
Background Information
Loan Type
Federal Loan Programs
Consolidation
Degree Type
Course of Study
Credit Rating
School Type
Lenders
More Educational Resources