Nellie Mae Student Loans
Company Background
Nellie Mae, a company which served as a holder of federal loans, was acquired by student lender Sallie Mae in July of 1999. Nellie Mae no longer has an independent presence, and the information on this page has been preserved for historical purposes.
Nellie Mae is one of the more recognizable names in student loans, along with Sallie Mae, its parent company.
Founded in 1982, Nellie Mae has been providing student loan services to undergraduates, graduates, professionals and parents through a variety of Federal loans and private loans.
Nellie Mae has forged close associations with many colleges and universities through which it provides and services federal student loans. Besides loan products, the company also features a smorgasbord of resources and tools that make it one of the most comprehensive student loan servicing companies in the nation.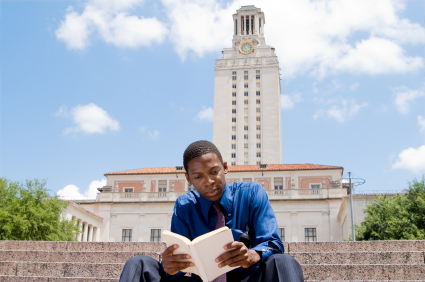 Services include Federal loan applications and Master Promissory Notes; private loans and pre-approvals; federal and private consolidation loans, debt and financial management advisors, loan calculators, comprehensive account access and information around the clock, as well as attractive incentives and bonuses for borrowers.
Federal Loans
When you borrow federal funds through Nellie Mae, you have the option of receiving a "cash back" bonus. This feature is Nellie Mae's spin on student loans in a veritable sea of competitors.
Stafford Loans are one of the most widely known federal student loans. Nearly every student qualifies to receive some funding through the Stafford Loan program, however nominal. Interest rates are the lowest and repayment does not commence until six months following graduation. Apply for Stafford Loans through Nellie Mae or access federal loan applications.
Other federal loans serviced by the company include the federal Parent and Graduate/Professional PLUS Loan. The Parent PLUS is a low-interest, credit-based loan available to many parents of students who need help covering the cost of college tuition. Loans such as these relieve many individuals from having to resort to such financial gutting as home equity loans and second mortgages.
The Graduate PLUS Loan is now available for graduate students. Apply for low-interest federal loans through Nellie Mae that help you cover the cost of your advanced degree. You can even begin paying back the loan while you are in school.
Many students and parents carry multiple student loans in order to adequately cover college expenses. Considering the fact that a private undergraduate tuition may average over $20,000 and even a community college may cost $5,000, means that most people need to borrow from somewhere. When borrowers are consistently delinquent or even default on repayment of loans due to financial problems, the federal government suffers and taxpayers become responsible for covering the costs.
In response to repayment struggles and the increasing cost of a college education the federal government also offers a Federal Consolidation Loan. The consolidation loan makes it easy to roll multiple federal student loans into one with a low monthly payment. While the loan repayment term is often extended, a consolidation loan relieves most borrowers of the burden of high monthly payments that can lead to credit degradation.
Private or Alternative Loans
Because federal student loans are notoriously minimal, students and parents are often forced to seek alternative forms of funding including scholarships, grants, endowments, work-study programs and even private student loans.
Nellie Mae's Excel line of loans offer undergraduates, graduates, professionals, and parents alternative loan products that can significantly augment their federal loans:
Student Excel Loan
Parent Excel Loan
Excel Grad Loan
Law Excel
MBA Excel
The Nellie Mae Excel loans feature low interest rates and incentives for on-time payment.
Tools and Resources
Nellie Mae customers not only have a wide array of student loan products available to them, but a selection of tools and resources that provide information regarding all aspects of a college education. Students and parents can get advice well before college even rolls around.
Nellie Mae's "Library" of articles covers topics related to:
Alternative college funding methods
Debt management for students and parents
Tax advantages of student loans
Loan consolidation
Did you know that now all Americans are entitled to a free copy of their credit report each year? Nellie Mae can expedite the process and get you your free credit report quickly and easily.
Background Information
Loan Type
Federal Loan Programs
Consolidation
Degree Type
Course of Study
Credit Rating
School Type
Lenders
More Educational Resources