Alternative Student Loan Funding
How To Use These Financial Tools to Your Benefit
Educational funding takes many forms, so students often utilize multiple financial aid resources to meet college expenses. Scholarships and grants are free-money gifts that shave college costs right off the top, but unpaid obligations often remain after gift-aid runs dry. Student loans fill the gap for under-funded applicants, but there are important distinctions to be made between available student loan options.
Government-sponsored loans are the backbone of the financial aid system, with subsidized and unsubsidized versions available for undergraduate and graduate level studies. Advantages include low, fixed interest rates and flexible repayment terms. Federal Direct Loans carry rates as low as 3.4%, and income-based payment plans accommodate a variety of repayment schedules.
Federal loans are issued without formal credit checks. They are altruistic vehicles, inherently designed to foster society's educational development, so borrowers are held to a more relaxed standard.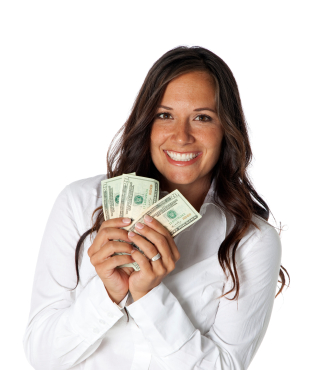 Unfortunately, students turning to the private loan sector are not coddled in the same way. To qualify for loans, for-profit lenders require applicants to exhibit strong credit histories.
Private, alternative loans carry advantages for student borrowers who utilize them:
These loans can be utilized for any type of education.
Borrowed amounts may exceed the cost of education
Loans provide assistance for undergraduate, graduate, vocational and continuing education programs.
For parents, alternative loans are available to help pay for private K-12 education.
Pros and Cons Associated With Alternative Student Loans
While scholarships and grants don't require repayment, student loans eventually come due. To effectively manage student debt, it is important to keep borrowing levels within your means. Alternative loans are higher-priced, so indiscriminate borrowing has the potential to create difficulties after graduation. Ask prudent questions to determine your need for alternative student loans.
Have you exhausted your eligibility for federal, state, and campus-specific financial aid resources?
Have you applied for scholarships and grants, both general and subject-specific?
Does your status as a woman or minority create additional student-specific opportunities for you?
Have you factored in any college savings you've amassed?
Will you be earning any income while you are enrolled in college?
Does your post-graduate earning potential support your repayment obligations?
Alternative Loan Strategy
Banks once acted as loan administrators for Stafford Loans and other federal financial aid products, but the way government loans are issued has changed. Today, student loans come directly from the William D. Ford Federal Direct Loan Program, without call for a middle-man lender to disburse the funds. As a result, private banks and credit unions are now resigned to providing alternative financing, outside the federal system.
Alternative lenders define their own loan standards, so not all student aid products are created equally. These lenders have been active recently, providing alternative loans for higher education:
Student banking representatives are prepared to answer specific questions about available programs. Not every lender, or alternative loan, is suited to your educational purposes. Interest rates, loan limits, repayment terms and other features each have significant impacts of the character of a given loan. Strive to match your borrower and loan program to the educational funding needs at hand.
Applying for an Alternative Student Loan
Alternative student loans are more credit-based than their federally-backed counterparts. Lenders seek assurances that loans will be repaid on time, which presents a stumbling block for some students. Younger people have not engaged in extensive credit interactions – no mortgage, etc. As a result, the extent and types of credit contained on a student's payment history are often insufficient to prove credit-worthiness to bankers.
Alternative loan-seekers enjoy an oft-used borrowing option that secures required funding for college. Limited credit borrowers, like college students, are allowed to attach additional credit-worthy cosigners to their loans. Parents, relatives and helpful friends lend their own credit histories to student applications, to provide additional assurances to lenders.
Loans remain the responsibility of both borrowers, until a certain number of on-time payments are made. Once a track record of consecutive timely payments is established, many lenders will release cosigners from further obligation. Repaying cosigned loans on-time provides credit-building opportunities for students, who use repayment successes as stepping-stones to favorable credit ratings.
Background Information
Loan Type
Federal Loan Programs
Consolidation
Degree Type
Course of Study
Credit Rating
School Type
Lenders
More Educational Resources