Continuing Education Loans
Loans for Professionals and Career Changers
According to the University Continuing Education Association, continuing education is the "fastest growing segment of American education." Modern students engaged in continuing education generally fit into one of these categories:
Experienced, adult professionals who require flexible curricula and courses that integrate into their busy lifestyles. If you fit in this category, your objectives are often short-term—required CE units, technical certifications, career building courses and seminars.
Career-changers and new students are enrolling to learn job skills that enhance their employability. Returning students who have been away from higher education to raise children or meet family responsibilities are also re-engaging in record numbers.
Formal degree pursuits and standalone courses each create financial conditions that go above and beyond standard budgeting considerations. For continuing education students, loans provide valuable financial bridges that help them realize the skills required to make more money.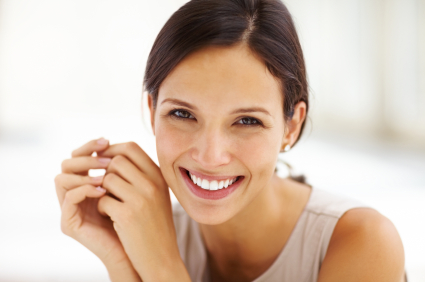 Regardless of how your higher education comes together, college-level programs cost money. Whenever possible, use grants and scholarships to pay for continuing education, but don't hesitate to borrow when necessary.
Continuing Education Student Loans: What's Available?
You won't have any difficulty finding continuing education loans. Lenders back higher education with loan products designed exclusively for continuing education expenses. Favorable credit is often required, so expect to submit to a formal credit check in order to land most continuing education loans.
Popular Loans for Continuing Education
Where Federal student loan vacuums exist, private student loans fill the void. Continuing education loans are usually privately issued loans. Common features include; variable loan interest rates, high loan limits, multiple loan repayment plan options, and additional borrower benefits like credit cards and other banking products. The variety and depth of loan benefits available is tied to the prevailing economic climate at the time you borrow.
These examples illustrate the types of educational financing commonly available to adult and continuing education students:
Citizens Bank Continuing Education Loans are designed for adult students returning to college, or getting started on higher education later in life. The Bank's Trufit Student Loan option provides flexible repayment terms, as well as automatic reductions in interest rates for those participants who enroll in automatic electronic payment plans.
PLUS Loans are federally backed supplemental loans that are used by continuing education students to augment other financial aid resources. The loans frequently address the needs of graduate students and parents of undergrads. PLUS loans are issued based on credit, so standard credit checks are used to determine eligibility. Cosigners can be added to PLUS Loans, so even those with imperfect credit are able to utilize the loans for continuing ed.
Sallie Mae Continuing Education Loans are designed for students beyond traditional enrollment age. Borrow with your own credit or with the help of a worthy co-borrower. There is no limit on the amount you may borrow. Money may be used for tuition and for related expenses. Sallie Mae Career Training Loan is ideally suited to students in technical training programs, but may also benefit continuing education students. Loan features are similar to the Continuing Education Loan.
* Important update: Due to economic conditions, TERI has suspended all loan programs. The following is offered as a historical reference, and remains available in case Teri relaunches lending in the future.
The TERI Guaranteed Continuing Education Loan offers the flexibility of quick approvals and low interest rates for those who qualify with good credit. However, courses must be completed on a less-than part-time basis to be considered for this loan. Approved applicants qualify to borrow up to $15,000 a year, for a maximum of two years. The Education Resources Institute, Inc. (TERI) is a large not-for-profit organization that specializes in providing important resources for students who have been traditionally under-represented in higher education.
Private Continuing Education Loans for Applicants with Bad Credit
Should I apply for private continuing education loans with bad credit? If your credit history is less than perfect, or if you don't have much of a credit track record at all, don't exclude yourself from credit-based loan opportunities. Bad credit borrowers: Negotiate a deal by adding a credit-worthy co-borrower to your continuing education loan. A friend or family member with a history of timely repayment is all that's required to secure student financing.
Use continuing education loans as credit-building opportunities. Make every payment in full and on time, to set the stage for future credit interactions. Most lenders release your cosigner after a certain number of consecutive on-time payments are made, so use your co-borrowers favorable credit history to make your own positive mark.
Alternative Ways to Finance Continuing Education
Continuing education loans are not the only ways to meet college expenses. For qualified employees, tuition reimbursement provides a free-money path to continuing education.
If you're a professional taking technical exams, certification courses, required licensing instruction or other job-related schooling, you might qualify for tuition reimbursement for continuing education. Your human resources department has up-to-date information about educational support offered by your employer.
Background Information
Loan Type
Federal Loan Programs
Consolidation
Degree Type
Course of Study
Credit Rating
School Type
Lenders
More Educational Resources