Information Technology Loans
Types of Loans You May Not Know About
Information Technology is a constant and rapidly growing field that embraces dozens of specializations along a spectrum from PC repair specialist to software engineer. By the nature of these jobs, certain skills and levels of education are required. Depending on the type of IT career you are pursuing you could be looking at a two year degree, a four-year undergraduate curriculum, or even post graduate work.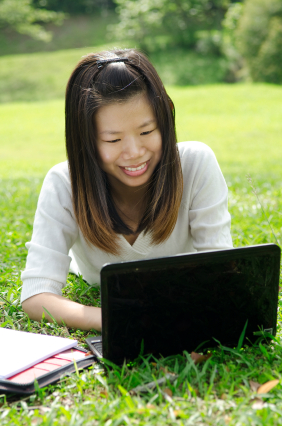 Where can you find the student loans that will help you with your particular IT educational goals?
Your financial aid strategy begins when you apply for and borrow federal loans:
Stafford Loans
Perkins Loans
PLUS Loans
Federal loans are issued directly from the federal government as part of the Direct Loan Program.
There's only one way to apply for federal funds: complete the Free Application for Federal Student Aid (FAFSA). Fill it out online or print a paper copy and mail it in. You apply for the Stafford Loans, Perkins Loans and PLUS Loans with the FAFSA. Always file before the deadline. If you fail to file the FAFSA, you eliminate yourself from many other types of loans and scholarships.
Graduate IT Students: What Loans are Available?
IT grad students, first step: apply for your maximum annual allowed Stafford Loan, both subsidized and unsubsidized. These are no-brainers: low, fixed interest rates, no credit check, and an annual loan limit of $20,500.
Second step: if you still have a remaining college expense balance once you've been awarded your Stafford Loans, you may consider the PLUS Loan for Graduate and Professional Students. Two ways to get a PLUS loan: apply on your own good credit or apply with a co-signor if you have bad credit. You may qualify to borrow the balance of your expenses.
Loans for Job Training and Trade School
IT students and IT professionals, you are very likely to engage in non-traditional education or be required to maintain job skills with continuing education over the course of your career. Trade school programs and short-term IT certification and exam courses can be costly. Coursework like this is rarely covered by federal student loans.
In response to this gap in finance private lenders have designed a few special student loans that may work on your behalf.
For example, Sallie Mae, one of the leading student loan providers, offers IT students like you a Smart Option Student Loan, or a Smart Option Career Training Loan. They don't all require you attend a degree-granting program. They also offer benefits such as competitive interest rates and a choice of repayment options.
These are credit-based loans, but you may qualify to borrow with a co-borrower. Make sure you do your homework, and know what you are committing to before you apply for any private loans. These are not regulated by the government, so interest rates may vary greatly, and repayment can begin as soon as the loan is disbursed.
Paying Back Loans for Your IT Education
Loan repayment is a fact of life for most college graduates or technically trained professionals. But mixed in with the other cost of living your life loan payments can become a stressful financial burden.
Questions you may be asking yourself:
How do you know when you need to seek an alternative student loan repayment plan, like loan consolidation?
If you're already thinking about "alternative payment" or loan consolidation for your student loans then it's probably a good time to actually find a new loan or program that works for you. If you've applied for student loan deferment or forbearance you've already suffered financial setbacks.
It's almost too late if you wait until loan default is a reality. So before that happens take a moment for our self-assessment quiz. Find out right now if you are a candidate for student loan consolidation, either a federal consolidation loan or a consolidation loan for your private IT loans.
Background Information
Loan Type
Federal Loan Programs
Consolidation
Degree Type
Course of Study
Credit Rating
School Type
Lenders
More Educational Resources