Guaranteed Student Loans
Get Secure Financial Aid
Guaranteed student loans are Federal or state funded loans for students looking to finance their college education. They are distinct from personal, private or alternative loans in that they are backed by government funds. Up until 2010, guaranteed loans were available through private lending institutions under the Federal Family Education Loan Program (FFELP). These loans were funded by the Federal government, and administered by approved private lending organizations. In effect, these loans were underwritten and guaranteed by the Federal government, ensuring that the private lender would assume no risk should the borrower ultimately default.
In 2010 the Federal Family Education Loan Program was discontinued, with all new loans being administered under the Direct Student Loan Program. All guaranteed student loans are now processed, and disbursed, directly through the U. S. Department of Education.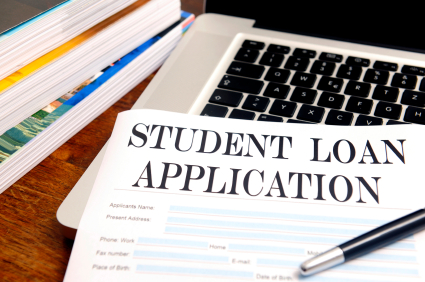 Federal Guaranteed Loans
With the canceling of the Federal Family Education Loan Program in 2010, all Federally guaranteed student loans reverted back to the U.S Department of Education. Federally funded student loans are now administered through the William D. Ford Federal Direct Loan Program . Federal education loans offer students a distinct advantage over private lender loans in that they offer more attractive interest rates, more flexible repayment plans, and require no collateral for approval.
There are four different types of student loans currently available from the U.S. Department of Education.
Before applying for any Federal Direct Loan, students must first fill out and submit the Free Application for Federal Student Aid . The FAFSA is a requirement for all Federal and state supported financial aid, and students are encouraged to make this a priority in their search for college funding.
State Supported Student Loans and Loan Forgiveness Programs
With the cancellation of the Federal Family education Loan Program, states were forced to assume responsibility for their own student loan programs. Every state in the country has its own Department of Higher Education, which offers a wide selection of grants and scholarships for its resident students. Many states also sponsor loans, and loan forgiveness programs, through their Department of Higher Education.
State sponsored student loans are often provided by private lenders who have been certified by the state as preferred lending organizations for students and their families. These are not, strictly speaking, guaranteed loans. State preferred lending organizations may offer more attractive loan agreements, including lower interest rates, loan deferments and student friendly repayment schedules, but they are not guaranteed or underwritten by the state. As with any private lender loan, students should research all state sponsored loans carefully, and should fully understand all of their responsibilities as a borrower before agreeing to any loan.
State supported loan forgiveness plans are distinct from, and should not be confused with, proper student loans. Loan forgiveness programs are award-for-service contracts in which the state agrees to repay, or "forgive", a student's outstanding loans in return for service within the state in a high need profession. The majority of state supported loan forgiveness programs target students who are pursuing careers in critical need fields such as teaching, healthcare and social work. Students entering these high need professions may be eligible to have all, or part, of their college loans forgiven depending on the program and the individual contract.
For more information on state sponsored loans, and loan forgiveness programs, please refer to our section on State Sponsored Student Loans .
Background Information
Loan Type
Federal Loan Programs
Consolidation
Degree Type
Course of Study
Credit Rating
School Type
Lenders
More Educational Resources