The Student Loan Finance Corporation
Servicing Students and Lenders
Student loans are big business. In many instances, smaller lenders and student loan providers are challenged by integrating the resources necessary to manage an increasingly complex market. The Student Loan Finance Corporation (SLFC) is known in the industry as a "secondary market" — a kind of clearinghouse for student loans. It has a three-decade history in providing seamless account management of student loans, and works in tandem with community banks and hundreds of schools nationwide.
Whenever you are considering taking out a private loan, remember to exhaust all other resources first: federal loans, school financial aid, grants and scholarship opportunities. Private loans are based on your credit-worthiness and you may need a cosigner to obtain the loan. Interest rates are usually higher than the rates for federal loans, and come with variable rates that could change monthly. The advantage, of course, is that you can fill in the financial gaps when all of your resources combined just aren't enough.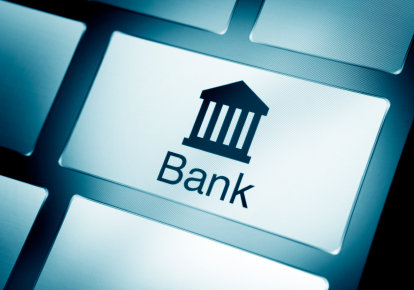 Products and Services
Since the SLFC is a secondary market for student loans, the corporation is limited in what it can offer students directly. However, you can apply through SLFC for a number of private student loans, often also known as alternative student loans. Private loans are awarded according to credit status and, if approved, you can typically borrow as little or as much as you need to augment the financial backing you have already acquired. As with other providers, you will be expected to apply for federal student loans first before you apply for private loans.
The SLFC offers iHELP Student Loans that cover any college costs that aren't covered by the student's financial aid (scholarships, grants and federal student loans). Any full or part-time college student who has already maxed out their financial aid can qualify for an iHELP loan. The iHELP program is sponsored by the Independent Community Bankers of America (ICBA) representing nearly 5,000 banks of all sizes and charters in 23,000 locations nationwide. The ICBA sponsors the iHELP program through their member banks, and hundreds of schools work with the SLFC, so you need to make sure your school is eligible to accept and process iHelp loans.
In the past, SLFC offered affordable and easy student loan consolidations, but the program is no longer available.
Planning for College with SLFC
A feature of the SLFC is their online college planning tools. Do you need to know more about the nitty-gritty of financial aid? Are you confused about the types of student loans available and which ones are right for you? Access valuable how-to's on the federal loan programs, including grants and even scholarship opportunities.
Online planning tools guide you through the steps you need to strategize for college as early as your freshman year in high school, with savings tips and checklists. It offers advice on choosing a college, what to expect as an in-coming undergraduate or graduate, as well as career assessment advice. Calculators can assist you in estimating your college expenses and the final loan balances you can expect in advance.
Background Information
Loan Type
Federal Loan Programs
Consolidation
Degree Type
Course of Study
Credit Rating
School Type
Lenders
More Educational Resources