Financial Aid from a Parent
Options You Must Not Miss
College comes around as high-schoolers transition into adulthood and face future career concerns, but guess what parents? – You are not done yet. In most cases, college-aged students are not financially emancipated, so parents play a large role in securing financial aid and underwriting a child's college education.
For private school parents, tuition concerns are nothing new, so financial aid questions apply to high school and post-secondary education. Parents with kids in private school and teenagers about to plunge into higher education may be asking themselves:
The first step for any family with education bills is to file a form requesting financial aid for the U.S. Government. Uncle Sam operates a stable of grants and loans that help ease parental concerns about college financing. The Free Application for Federal Student Aid (FAFSA) compiles information about family finances, to help determine how much financial aid each student needs at his or her particular school. By considering the families Expected Family Contribution (EFC), campus financial aid offices paint a realistic picture of funding shortfalls, and set about correcting them with various forms of assistance.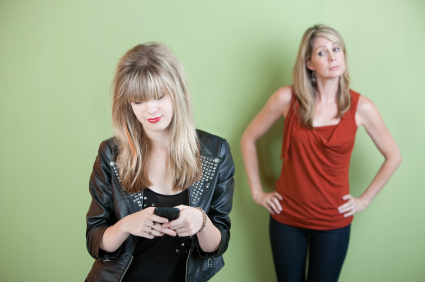 Grants and scholarships are great resources, since money received does not require repayment, but they don't always cover the comprehensive costs of your student's academic program. Beyond gift aid, the next best forms of assistance are low-interest fixed-rate student loans provided by the U.S. Department of Education. The government invests in society's future by underwriting educational loans that are offered at interest rates well-below market standards. Flexible repayment terms and no credit check requirements make Federal Direct Loans the most attractive options for student who qualify.
Federal PLUS Loans
The William D. Ford Direct Loan Program offers additional financial aid solutions for parents who want to carry some of the debt load associated with a child's education, or graduate students who have achieved independent financial status. Direct PLUS Loans are federally guaranteed loans that are administered through participating university financial aid systems. The supplemental program covers a student's financial aid needs, for expenses that other resources are unable to offset.
PLUS loans are issued directly by the U.S.Department of Education, which serves as the lender. To qualify, each applicant must submit to a formal credit check. Adverse credit entries may eliminate some applicants from consideration. Students enrolled at least half-time are eligible for PLUS loans up to the amount owed that is not covered by other aid. PLUS loan interest rates are currently fixed at 7.9%
Before receiving funds, parents are required to complete Master Promissory Notes (MPN). Additionally, graduate students utilizing PLUS loans are required to complete entrance counseling before they can participate in the program. Each PLUS Loan includes a 4% origination fee that is deducted from loan disbursements.
Repaying Federal Direct PLUS Loans
PLUS Loan repayment begins as soon as the final installments are disbursed. These specific repayment protocols are employed, which are chosen be each participant when his or her loans are issued.
Graduated – Payments are initiated at a low level and increased periodically over the repayment period to 'catch-up'. Borrowers pay more interest than standard repayment, and terms can be stretched as long as ten years.
Extended – Qualified borrowers pay their loan debt over a 25 year period under this plan. Excessive student debt must be held to utilize this repayment strategy, and interest paid will be considerably more than faster schedules.
Standard – Fixed payments of at least $50 each are submitted for up to ten years, or until the loan is paid-off.
Income Sensitive – Income based payments are not more than 15% of a borrowers discretionary income. Financial hardship is required to be eligible, and monthly payments change as your income becomes more established.
Pay-as-you-earn Repayment – For borrowers under considerable financial duress, ten-percent of discretionary income is applied toward outstanding student debt annually. Payments rise when income levels do, and qualified applicants are new borrowers after 2007.
Students facing difficulty with loan payments are advised to tackle issues head-on. Deferment, forbearance and payment restructuring avoids default, which can be devastating to college-aged credit ratings.
Multiple loans can be linked under a single payment plan, to adopt better interest rates and other repayment benefits. Once a loan enters default, the credit impact is substantial, so Federal Direct Consolidation Loans provide a preemptive course for getting on track before damage occurs. Consolidating usually extends your repayment term; so you'll pay more interest over the course of the loan, but smaller monthly payments are more manageable when resources are thin.
Private Loans Help Parents Fund College and Private School
Private banks, credit unions and other lenders provide loans to assist college students and parents with key educational expenses. Private school education for K-12 students costs as much as college in some cases, so student assistance is required early-on for some families. Whether financing private education at the primary and secondary levels, or tackling tuition bills for college students, established credit is requred to qualify for most private loans.
Private education loans serve vital roles for the families that utilize them, but they are not the no-credit-check varieties issued by the Federal Government. Parents without a solid credit history require worthy cosigners to secure educational financing. In some cases, a student's credit record combined with a parent's is sufficient to guarantee a private student loan. Otherwise, a family member or associate willing to lend his or her positive credit history to the educational cause is required.
Terms and conditions vary according to each lender and private loan type, so read the fine print before contracting with a loan provider. High interest rates and impossible repayment conditions create college debt-loads that are not manageable upon graduation. Qualified students are advised to utilize low-interest fixed-rate options from the Direct Loan Program, before committing to extraordinary private borrowing.
Solutions for Parents with Bad Credit
College students with bad parental credit are not locked out of the private financial aid market. In fact, student financing creates credit building opportunities for parents with historical repayment shortcomings. Parents with cosigners benefit from loans secured jointly because they reflect well on all the parties involved, provided that they are paid back on time. And once a certain number of timely payments are achieved, lenders are likely to release cosigners from the process.
To protect cosigners and credit ratings, make timely payments on student loans; federal and private. And don't miss payments; restructuring options exist that keep parents and students in good stead with lenders and credit agencies.
Background Information
Loan Type
Federal Loan Programs
Consolidation
Degree Type
Course of Study
Credit Rating
School Type
Lenders
More Educational Resources