Community College Loans
Are You Missing the Money?
More than 40% of all undergraduates in the United States are currently enrolled in a community college. Once considered a poor relation to the more traditional four-year university, community colleges have grown in number, and in stature, to become a key access point for students pursuing a post-secondary education. Students who choose the community college path, do so for a variety of reasons. Some students want to ease into their college career, and a two-year college allows them to stay close to home while testing the academic waters.
Community colleges also offer an affordable bridge between high school and university, and allow students to complete preliminary studies before transferring to a more expensive four-year college. For a growing number of students, a four year degree does not fit in with their educational and professional goals. For those students, community colleges offer the state of the art training they need to transition directly into the workforce with the skills to secure a promising career.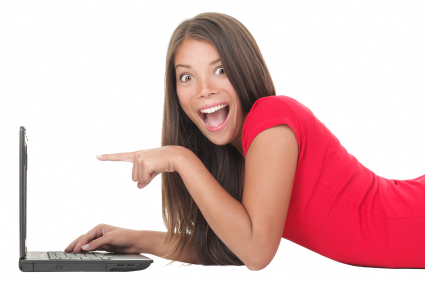 Community College Costs vs. Traditional College Costs
Substantial savings can be had by choosing a community college over a traditional four-year university. The average cost of tuition at a four-year college is approximately $22,000 per academic year. Compare that with the average yearly cost at a community college, roughly $8000, and it becomes obvious why more and more students are choosing to attend two-year colleges. The amount of money that can be saved is staggering.
Even with the considerable savings that can be had by attending a community college, many students will still require some level of financial aid to help pay for tuition costs. Grants and scholarships can provide some much needed assistance, but do not always cover all of a student's community college costs. College loans offer students a way to fill in any gaps left in their college funding. Students attending a community college may think that loans are only available to their four-year college counterparts, but there are college loan programs to fit every type of student. The trick is knowing where to look.
Community College Loans and the FAFSA
Many community college students mistakenly believe that they are not eligible to benefit from college financial aid programs. Consequently, they fail to fill out and submit their Free Application for Federal Student Aid. The FAFSA is the gateway to financial aid for all students, regardless of whether they are attending a 2-year community college or a 4-year university. Federal and state governments, colleges and universities, and private lenders use the FAFSA to determine the level of financial aid a student is eligible to receive.
Once the FAFSA has been submitted, and a Student Aid Report has been issued, students can begin to apply for all types of financial aid, including college loans.
Federal Student Loans: Don't Miss Out
The most popular, and accessible, student loan programs are administered by the Federal government. The Federal Direct Loan Program provides low interest loans to students at every stage of their college career. Federal student loans are funded by the U.S. Government, and administered by the U.S. Department of Education. Federal student loans offer low fixed interest rates, have no application fees, and offer the most student friendly repayment plans of any college loan. Community college students experiencing a financial shortfall should begin their search for college loans at the Federal level.
The following student loans are offered by through the Federal Direct Loan Program, and are available to community college students, as well as students attending a traditional 4-year college or university.
Private Loans for Community College
Private student loans, also known as alternative loans, provide another avenue of financial assistance for students who find themselves with a sizable amount of unmet need. The majority of private lender loans are focused on the needs of students attending 4-year colleges and universities. However, that is beginning to change. With more and more students opting for community college, private lenders are beginning to offer education loans for students attending 2-year colleges and technical schools.
Private lender loans differ from Federal loans in a number of important ways. First, and foremost, all private loans are approved on the basis of the applicant's credit score. This can prove to be a problem for younger students with little, or no, credit history. Most private lenders will offer students the option of having someone with an acceptable credit history, usually a parent or guardian, act as a cosigner on the loan. Students considering a private lender should bear in mind that private loans carry higher interest rates, include origination fees and penalties for early repayment, and typically have much stricter repayment plans than Federal loans. Community college students should also note that many private lending institutions set minimum borrowing limits on their student loans. Students may find that they are forced to borrow more than they want, or need, to cover their college costs.
Private student loans for community college are offered by a variety of banks and commercial lending institutions. The following are a few of the more prominent national private lenders who offer community college loans.
Students considering a private lender loan to help pay for their community college costs should keep in mind the basic rules of borrowing for college:
Only pursue a private loan when all other financial aid has been exhausted
Never borrow more money than you absolutely need
Never borrow money without knowing how you will repay it
Never sign a loan agreement until you are satisfied that you understand all of your obligations as a borrower
Community College Loans You May Be Missing
When considering college loans to help pay for school, many students overlook opportunities that may be available at the state level. While few state governments fund loan programs directly, many states work with private lenders to provide extremely student friendly loan programs for their residents. These private lenders are designated as state certified, or state approved, student loan providers. Students should refer to their state's Department of Higher Education for information on private lenders endorsed by their state government.
Students interested in finding out more about state-based college loans should refer to our A- Z List of State-Based Student Loan Programs for information and direct links to state endorsed, and state supported, college loan programs.
College loans play a vital role in the financial plans of many students across the country. Whether attending a 4-year college, a 2-year community college, or a local vocational school, students often rely on education loans to fill the gaps in their college fund. But as useful as college loans are, students should only enter into a loan agreement with their eyes open, fully cognizant of their responsibilities and obligations as a borrower. Many students have been undone by taking out more in education loans than they are able to handle. While education loans can help pay for college, students should consider them carefully, and proceed with caution.
Background Information
Loan Type
Federal Loan Programs
Consolidation
Degree Type
Course of Study
Credit Rating
School Type
Lenders
More Educational Resources