Poor Credit Student Loans
Find Affordable Funding Sources that Work
It may seem like the odds are stacked against you when it comes to getting a loan to pay for college. Coming out of high school, you don't have a long credit history to draw from, so lenders see you as a high risk proposition. And if you are someone who's returning to school, you might have some credit strikes against you along the way.
A short and positive credit history is better than none, so managing your revolving credit cards and paying your phone bill on time are worthy contributions to your credit score. If you are applying for financial aid as a dependant, your credit information will be considered alongside your parents', so your record of responsible credit behavior keeps you in good standing with lenders.
Even if you have strikes against you, all is not lost for you when it comes to borrowing money for school. There are loans available, mostly from the government, which do not require applicants to have pristine credit. In fact some federal loans do not require credit checks at all. The first step you must take to be considered for federal scholarships, grants and loans is to submit a standardized request for financial assistance.
The Free Application for Federal Student Aid (FAFSA) provides the Department of Education with information about your family's financial standing, and other factors influencing your ability to pay for college. The form is used to draft a snapshot of your college financial outlook, so that school financial aid offices can construct customized financial aid packages to help you pay for school.
Scholarships and grants are valuable entries in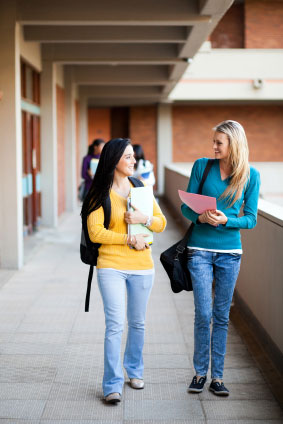 your college funding blend, since they involve money that doesn't need to be paid back. Pell Grants and other government-backed gift aid are offered to students based on individual level of need and ability to pay. Scholarships are tied to performance; commonly awarded to high academic achievers and star athletes.
Once your free money options are exhausted, your next best source for tuition money comes in the form of low-interest loans. Federal Direct Student Loans (formerly known as Stafford Loans), Perkins Loans and other non-credit based government loans provide undergraduates and graduate students with rates as low as 3.4% on money borrowed for education.
Students with limited credit have additional access to private college loans when cosigners are present, but for low interest direct student loans it all starts with your FAFSA-filed timely. Take note of state filing dates, as they may be earlier than federal deadlines.
In addition to Pell, FSEOG and other federal grants, your FAFSA serves as your application for these government engineered student loans:
Federal Direct Student Loans
Previously known as Stafford Loans, these funds were once borrowed from private lenders and backed by the U.S.Government. Today, student loans are made directly through the William D. Ford Federal Direct Loan Program. Direct loans provide one of the most common funding sources for college students, in part because they are issued without credit checks.
To be eligible, each applicant must:
Be U.S citizen
Submit FAFSA
Demonstrate financial need
Be enrolled at least half-time in a qualified school
Direct Loans are the most appealing student loans because:
Fixed interest rates
No payments during college
No credit check
Money applies to all college expenses
Low rates around 3.4%
Federal Direct loans come in two types; subsidized and unsubsidized.
Subsidized Direct Loans are distributed to the neediest applicants. If you qualify, the Department of Education pays the interest on your loan while you're in school and for a six-month grace period following graduation. Interest is also excused during periods of loan repayment deferment.
Unsubsidized Direct Loans are available to all students, regardless of need. The loans are not credit based, so they provide attractive borrowing options during college. Interest rates are higher here, than with subsidized loans-currently standing at 6.8%. But rates are fixed, so there aren't any surprises during repayment.
Important change to repayment requirements for Subsidized Direct Loans: On loans issued after July 1st, 2012 interest will be the responsibility of the borrower during the six-month grace period following school. If interest is not paid during this time, it will be added to loan principle.
Federal Direct Student Loans are broken down further on these helpful pages, designed to lead you to the college aid that is right for you. Learn more about subsidized Direct Student Loans and unsubsidized Direct Student Loans.
Perkins Loans
Perkins Loans are issued by the U.S. Government and administered through individual institutions of higher education (IHE). Students identified as having the highest levels of college financial need, are eligible for supplemental borrowing through Perkins Loans.
Families living with incomes below $25,000/year are generally eligible for Perkins Loans. Three distinct factors determine the size of your Perkins loan.
When you apply
Your level of financial distress
Amount of funding available at your school
Undergraduates who qualify are eligible for up to $5,500 each academic year, with a lifetime borrowing maximum of $27,000. Graduate students from disadvantaged backgrounds are eligible for up to $8,000 in Perkins Loans each year, and may borrow up to $60,000 over the courses of their degree studies.
Plus Loans
When conventional borrowing options aren't getting the whole job done, parents of college students and independent graduate students have access to supplemental funds through the PLUS program. These loans are traditional credit-based options, so someone with a worthy credit history must lend it to the application. Interest rates are lower than market standards, so while credit checks are required, the resulting loans are decent low-impact college financing supplements.
Alternative Non-Credit Based Loans
If you are committed to pursuing a degree in one of a number of high-need fields like health science and teaching, you might find special financial aid incentives that apply to your academic major. There are student loans specifically designed for health science students.
Loans for Disadvantaged Students
Nursing Student Loan Program
Primary Care Loan Program
Loans for Disadvantaged Students
The Department of Health and Human Services sponsors the Loans for Disadvantaged Students program, providing low-interest, non-credit based loans to socially and/or financially disadvantaged students seeking degrees in approved areas of health sciences. Osteopathic medicine, dentistry, veterinary medicine, pharmacy and optometry are all qualified pursuits for students seeking Loans for Disadvantaged Students
To be considered, apply directly to an institution participating in the Loans for Disadvantaged Students program, through the school's financial aid office. Schools make final determinations regarding loan awards, but all applicants must be disadvantaged U.S. students entering medical degree programs.
Nursing Student Loan Program
The Nursing Student Loan program provides up to $4,000 per school year to qualifying nursing school students. Loans are low-interest, long-term fixed-rate agreements that each come with a grace period of 9 months. Recipients must be enrolled at least half-time in approved nursing programs and illustrate financial hardship paying for college.
If you already have outstanding student debt, the Nursing Education Loan Repayment Program allows you to trade work-time in critical shortage areas for help repaying your student loans. Nurses who work in approved facilities for two years are eligible to have 60% of their nursing education debt paid. For one more optional year of employment, candidates earn an additional 25% allowance toward wiping out their nursing school loan debt.
Primary Care Loan Program
To stimulate education among primary care doctoral candidates, the Primary Care Loan Program provides auxiliary, non-credit based loans to those students pursuing medical degrees in primary care. Loans each feature a grace period of 12 months before repayment begins, but other stipulations must also be met. Participants must complete primary care residencies within 4 years of graduation, and must agree to practice primary care medicine for the duration of the loan repayment period.
Scholarships and Grants
Loans provide valuable funding when you need it most, but don't lose sight of college cash opportunities that are even better. Grants and scholarships earned toward college are like gifts, because the money is not required to be paid back. Free money resources originate from diverse agencies, including federal and state governments, and private entities.
Federal Pell Grants provide college money to needy students who qualify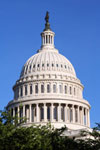 based on FAFSA results. Ethnic advocacy groups fund grants and scholarships for minorities. Women's organizations advance female education by paying tuition for promising students. Even corporations further education within their fields by providing free money to individuals studying particular subjects.
Graduate students pursuing specialized degrees receive funds from professional organizations and associations committed to advancing research in certain academic areas. Before you saddle yourself with student debt, strive to identify and earn as many grants and scholarships as you can-limited credit won't hurt you here.
Loan Consolidation: Control Over Your Debt
If you have some credit hiccups on your record, loan consolidation might place you on a better path toward making consistent on-time payments. Loans that consolidate your student debt are encouraged, because even if the duration of your repayment term is longer, your payment schedule is within your means .
Direct Consolidation Loans allow you to reorganize your debt under a lower interest rate that might shave several points off your existing rate. A single statement and one payment each month serve to simplify your student debt management, allowing you to pay on-time and build credit along the way.
If there is any question about your ability to pay, take advantage of the consolidation option before it becomes a problem with your lender. You will not be required to undergo a traditional credit check when you choose loan consolidation. If you think you may be a candidate for student loan consolidation, take this self-assessment quiz to find out right now.
When You Must Apply for a Credit-Based Loan
If you need to borrow money that has a traditional credit check attached, you will need a cosigner. Before lending you money for college, banks, credit-unions and other lenders want to see a long positive credit history. If your credit record is limited or blemished, a cosigner with a better track record can help you get the cash you need.
The risks for cosigners are equal to those of the primary borrowers. If you don't make good on your loan, your cosigner's credit is impacted negatively. On the other hand, if you make a certain number of on-time payments, many lenders will release the cosigner from the loan.
Private loans are not your first choice for college funding, but with cosigners, they can be an effective strategy for supplementing other forms of financial aid. Interest rates and loan terms are more favorable when cosigners are attached to private college loans.
Repairing Credit with the Help of Student Lenders
Credit counseling is available through Sallie Mae and other student loan providers. Responsible credit behavior leads to greater borrowing power for students and consumers. By effectively managing your student debt, you build credit as you go. Your college cash-flow shortfall can actually be an opportunity to repair less-than-perfect credit.
If you take out a private loan, use on-time payments to build your own credit and protect your cosigner.
Background Information
Loan Type
Federal Loan Programs
Consolidation
Degree Type
Course of Study
Credit Rating
School Type
Lenders
More Educational Resources