Grants from the U.S. Government
Free Money for College Compliments of Uncle Sam
Colleges and universities regularly receive grants from the Federal Government that pay for educational programs and other institutional costs. Most of these grants are earned and spent behind closed campus doors, and though the money helps students indirectly, these institutional grants won't pay your tuition.
As you piece together funding for college, the grants you'll want to zoom in on are the ones that are issued directly to individual students. Grants come from states, corporations and other private organizations, but the U.S. Federal Government has the deepest pockets for awarding direct student grants.
Grants for college students fall across two broad categories, depending on what eligibility requirements are attached to the funds. Need-based grants are issued to students exhibiting the greatest levels of financial hardship in paying for college. On the other hand, merit-based grants are tied to performance-like good grades and other personal achievements.
Exceptional scholars and students who contribute within their communities are rewarded with merit-based college grants that are similar to the scholarships that outstanding athletes earn for their high performance level. And like scholarships, federal grants don't require repayment.
Certain grants target specific segments of the student population by helping them pay for college. Some student groups that receive college grants include:
Veterans and National Guard members
Foster care youth
Under-represented groups
Students who choose certain careers
Students with disabilities
Whether you are on track for general need-based grants or specialized merit-based financial aid, make sure your college grant search begins with the Federal Government. These popular grant programs disburse free college cash that can be applied to your tuition, books, housing and other school expenses:
Federal Supplemental Educational Opportunity Grant (FSEOG)
SMART Grant
These are not loans, but free federal grants that do not require repayment.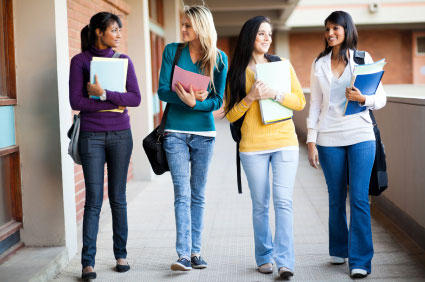 How You Can Get a Federal Student Grant
Square one for federal financial aid is a standardized request form called the Free Application for Federal Student Aid (FAFSA). The application gauges your need for financial assistance during college. Information you provide is used to tabulate the total cost of your education, and estimate your ability to meet college expenses.
There is no substitute for the FAFSA, and it must be filed on time, so familiarize yourself with deadlines-both state and federal-and get this important piece of documentation in place ASAP.
Student income, parental income and assets, and total family size are used to compute your Expected Family Contribution (EFC). Your EFC is included on your personal Student Aid Report (SAR), which spells out your anticipated college financial needs. Your SAR is shared with the schools you choose, where financial aid offices evaluate your eligibility for grants, loans, and other forms of student assistance. Your individual financial aid package, which often includes federal grants, is issued in a formal 'offer letter' from each university.
What determines Federal grant funding?
Federal grant programs are driven by the congressional funding that fills the coffers. As a result, maximum grant awards and general availability change every year. Currently, annual Pell Grant award maximums hover around $5000 per student. Some government grants, like FSEOG are distributed on a first-come first-served rotation that continues until funding is exhausted, so time is of the essence. To maximize your access to federal grant dollars, it is essential that you file your FAFSA as early as possible.
Popular Federal Pell Grants
The Federal Pell Grant program is the largest provider of student grants. Pell Grants provide tuition assistance to undergraduates demonstrating financial need. A blended federal financial aid package often includes Pell Grants-alongside Federal Direct Loans. Eligibility is determined annually based on FAFSA disclosures, and reflects four areas of consideration.
Criteria used to determine the amount of your Pell Grant award:
Financial need beyond Expected Family Contribution
Full-time or part-time enrollment status
Actual cost of attending your school
Yearlong enrollment as a student
Maximum Pell Grant awards change annually based on funding. Current undergraduates are eligible for Pell Grants worth up to $5,500 each academic year.
Federal Supplemental Educational Opportunity Grant
The Federal Supplemental Educational Opportunity Grant (FSEOG) is a campus-based aid program that supplements other forms of aid for the most financially challenged students. Applicants with EFCs of zero are considered first for FSEOG awards. Once the neediest are served, grants trickle down to worthy recipients until funding is exhausted.
Apply early for grants that might run low, by submitting your FAFSA well before the deadline. Your FSEOG allowance takes into account:
Current Pell Grant award
Auxiliary scholarships and grants
Tuition cost
University financial aid
Awards range from hundreds of dollars, up to$4,000 annually, based on need. Average new awards are around $1000.
Academic Competitiveness Grant
Academic Competitiveness Grants (ACG) encourage and reward low-income first and second year college students whose high-school academic standards are defined as "rigorous." ACG are hybrid need- and merit-based programs, so applicants must be Pell Grant recipients, enrolled full time in two- or four-year programs, and able to maintain 3.0 GPAs.
Promoting the STEM subjects and general educational excellence, ACGs see to it that students who take harder classes in high-school get priority consideration for science and technology tuition grants during college. Academic Competitive Grant maximums stand at $750 for first year students and $1,300 for second year students.
National SMART Grant
The National Science and Mathematics Access to Retain Talent (SMART) Grant picks up where the Academic Competitiveness Grant leaves off—providing funding for low-income third and fourth year college students. Eligible students must be Pell Grant recipients, academically talented and majoring in STEM fields or high need foreign languages. SMART Grant annual maximums are up to $4000 per qualified student.
Because maximum grant awards and program specifics change periodically, it pays to stay in touch with the U.S. Department of Education for up-to-date information.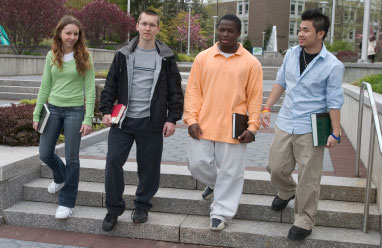 Other Federal Grants
In some career-based federal grant programs, tuition is paid in exchange for service obligations after graduation. High-demand fields like teaching and nursing use tuition incentives to recruit qualified professionals for employment in under-served areas.
Teacher Education Assistance for College and Higher Education (TEACH) grants are used to offset tuition costs for teaching students who agree to teach in high-need areas upon graduation. For a four-year teaching commitment, each participating student earns up to $4000 annually toward school expenses.
Nursing Scholarships provide college financing for students willing to make employment commitments for 2 years of service at crucial-shortage health care facilities. Tuition and other approved expenses are abated in return for the service agreement, and qualified applicants receive monthly stipends beyond college costs. Funding is available to nurses studying at all levels, with half of available resources disbursed to master's degree candidates. Priority consideration is given to the most disadvantaged students. When service obligations are not met, grants revert to loans that must be repaid-with interest.
Iraq and Afghanistan Service Grants are awarded to any student whose parent lost his or her life serving in U.S. military. The Montgomery G.I Bill pays for college through one of the oldest government-sponsored education programs running. In exchange for military service, soldiers receive college education reimbursement.
More Opportunities
Filing your FAFSA gets the ball rolling on lots of financial aid opportunities, but additional grants are available that might require separate applications. Your state and other grant foundations put forth narrowly defined student gift aid every year. Your location, ethnic background, and even your parents' employer could lead you to the college grant funding you need.
Your high school guidance counselor and college financial aid office are valuable allies in your quest for grant money-work with them to make sure you are in the running for every grant that is out there for you.
Browse Grants
Academic
Government
More Educational Resources