Get an Application to Forgive Student Loans
Total or Partial Repayment of Your Debt: What's Your Obligation?
College students rely on a variety of financial aid resources to cover the cost of higher education. Personal savings and family contributions only go so far to address tuition, housing, transportation, books and other college expenses. Aid comes in three broad forms, each with distinct advantages and eligibility requirements.
Scholarships are merit-based awards that take personal characteristics like academic achievement, leadership abilities and athletic performance into account. High achievers are rewarded with access to assistance that is awarded competitively – to only the best candidates. Scholarship money does not require repayment and there are no limits on the number of scholarships a student can apply to academic expenses. Corporations, trade associations, educational foundations and individual colleges and universities each offer their own brands of merit-based aid, so consult your campus financial aid office for up to date program information.
Grants represent gift aid that students are not required to pay back upon graduation. Most often, they are issued based on financial need. The U.S. Department of Education administers a stable of financial aid for college students that includes Pell Grants, which provide tuition assistance to countless needy university students. Other grants target specific objectives like increased student body diversity and recruitment into particular professions.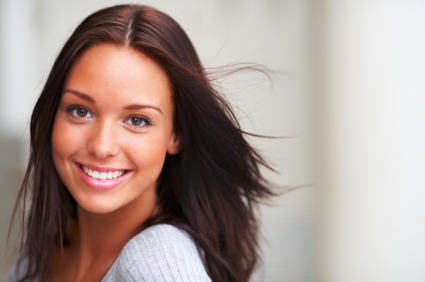 Financial aid that does not require repayment is the most desirable form of assistance, but when free money programs leave students underfunded, college loans cover the shortfall. William D. Ford Federal Direct Loans carry low interest rates and flexible repayment terms; serving as the primary borrowing alternative for higher education. Government loan rates are fixed, and loan applicants are not subjected to in-depth formal credit checks. Private loans are also available, but students without long credit histories may be excluded without co-signers.
Loan forgiveness provides an additional avenue for satisfying your student loan obligation. Loan guarantors commonly forgive student loan debt for two reasons: Severe economic hardship that prohibits repayment and participation in a vocational recruitment program that trades service for tuition.
Select professions are experiencing shortages and/or high levels of demand for qualified personnel. In order to stimulate enrollment in educational programs that serve these high need fields, loan administrators like the U.S. Federal Government are willing to trade loan forgiveness for service after graduation. Nurses and other health care service providers are in short supply in some areas of the country, so generous tuition offsets are available for educating medical professionals willing to work where they are most needed.
Well-trained educators are also in demand, so critical shortage areas use loan forgiveness incentives to inspire enrollment in teacher education programs. Low income schools and under served communities benefit from multi-year agreements that keep qualified teachers on the roles, while program participants shed student-debt burdens by earning loan forgiveness.
Popular Loan Forgiveness Incentives for Teachers and Educators
Widespread loan forgiveness programs help teachers pay for college, in exchange for service commitments following graduation. Incentives are issued to professional educators with outstanding student loans from their teacher education programs, who are willing to work in these areas:
Public schools serving low-income populations
Curricular areas like math or science, which are experiencing critical staffing shortages
In early childhood programs
Educational programs that benefit disabled children.
The Federal Government puts forth two distinct programs that allow teachers to trade service for schooling. The Federal Teacher Loan Forgiveness Program can be utilized to satisfy these types of government loans:
Direct Subsidized
Direct Unsubsidized
Federal Stafford
The program provides up to $17,500 worth of loan foregiveness for working teachers employed by certain elementary and secondary schools that serve low-income communities. To garner the maximum benefit, each program participant agrees to teach for five complete and consecutive years at a designated school.
Loan Cancellation benefits Perkins Loans recipients who provide service as educators in high-need areas, or in subjects that have shortages of qualified teachers. Successful applicants are directly employed by a school system for at least one year prior to seeking discharge of student loan obligations.
State-based loan forgiveness programs seek to retain talented teachers and reward them for undertaking careers as educators in critical need subjects like math and science. The Texas Education Agency, for example, puts forth forgiveness options for qualified teachers. Deferment and loan cancellation are also possible for Texas candidates that have certain types of federal loans.
Nurses Land Loan Forgiveness
A prevailing national nursing shortage fuels the drive for increased recruitment into the profession, and provides tuition forgiveness incentives for well-trained nurses. The Federal Government, as well as individual state departments of education, have developed appealing nursing loan forgiveness and repayment programs. RNs, LPNs, nurses with advanced degrees, and especially nursing educators benefit from loan cancellation, deferment and forgiveness initiatives that reward them for service in critical areas.
U.S. Department of Health and Human Services administers the largest nursing education loan forgiveness program available. Nurses that provide service to under served communities in poor urban areas and remote rural outposts qualify for aggressive financial assistance – in the form of loan forgiveness. By working for at least two years at an approved clinic, hospital or health care facility, students earn 60% repayment for all outstanding student loans. For an additional one year of service, participants are granted an another 25% worth of nursing school loan repayment.
States like Florida support nursing education with recruiting incentives that allow qualified nurses to earn student loan forgiveness by working at critical shortage health care facilities within the state. The Nursing Student Loan Forgiveness Program was created in 1989 to stimulate enrollment and retain graduates. Licensed providers who work full-time at approved facilities qualify for student loan payments worth up to $4000 annually. Participants remain eligible for 4 years.
Minnesota Nurse Loan Forgiveness Program tackles nursing shortages within the state by recruiting and retaining qualified RNs and LPNs. The Office of Rural Health and Primary Care administers the program, which requires participants to work at approved facilities. Applications are filed during each participant's final year of nurse training.
Inspiring Interest in Public Service
The Federal Government rewards public servants with student loan forgiveness perks that recognize certain employment roles within the public sector. Public Service Loan Forgiveness has specific eligibility requirements relating to employment and repayment history, but participating vocations are not restricted. Generally, once a public service sector staffer has made 120 payments toward outstanding student loans, he or she qualifies for forgiveness on the remaining unpaid portion of the debt.
Background Information
Loan Type
Federal Loan Programs
Consolidation
Degree Type
Course of Study
Credit Rating
School Type
Lenders
More Educational Resources