More Students Qualify for Unsubsidized Student Loans
Popular Financial Aid
College tuition and associated costs create substantial price tags for completing post-secondary degrees. Whether attending traditional four-year universities or associate's degree-granting two-year institutions, students that continue their educational pursuits beyond high school are faced with the financial realities of higher education.
Financial aid comes in many forms, and modern students often require blended packages of assistance to get the job done. Grants and scholarships provide attractive financing options because money students receive does not require repayment. Where scholarships are often tied to academic and athletic performance, grants are distributed based on financial need – sometimes exclusively. Federal Pell Grants are time-tested resources for college students facing financial challenges.
State funding supports education with widely accessible educational opportunity grants for deserving students. And private sector sources also fund educational scholarships and grants for post-secondary students, including minorities, women and students entering particular degree programs.
When grants and scholarships don't go the distance, cash-strapped college students turn to education loans to cover tuition, room and board, fees, books and associated higher education expenses. Private loans are available for college, but students who seek them are subject to formal credit checks. College aged applicants don't always have long enough credit histories to guarantee private loans, so for most students the William D. Ford Federal Direct Student Loan Program provides the best borrowing alternatives.
Federal financial aid is square one on your college cash quest, and it all starts with a standardized request called the Free Application for Federal Student Aid (FAFSA).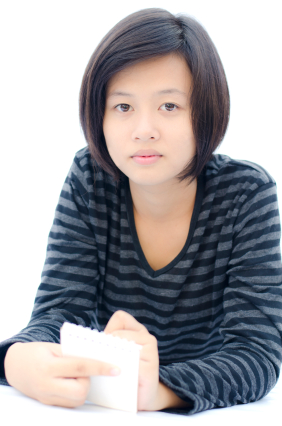 Unsubsidized Loans Require FAFSA
Your FAFSA compiles important information about your family and your financial outlook relating to college. Parental income tax returns and other investment information are used to create a realistic view of how much your family can afford to pay for college. Your Expected Family Contribution (EFC) helps individual campus financial aid offices determine what types of financial shortfalls you'll experience attending their schools. By determining your precise level of need, each university is able to draw from available financial aid programs to cover your college costs.
FAFSA filers can do so as dependent, or independent students. Independent students do not include parental income, so federal financial aid awards are sometimes higher. The determination is made simply: If someone else can claim you as a dependant on his or her federal income tax return, you are a dependant student and must include that person's income on your FAFSA.
States and universities also use the FAFSA for evaluative purposes, so it should be filed by the earliest deadline requested. Students who do not file timely FAFSA applications will not be considered for federal financial assistance.
Federal Direct Loans
Government-backed loans are the best bet for college students because they come without formal credit checks that can stymie student borrowing efforts in the private loan sector. Direct Loans are also issued with low, fixed interest-rates that allow students to budget for repayment. The William D. Ford Federal Direct Loan Program replaces the perennial financial aid stalwart Stafford Loan Program.
In the past, students would be granted federally-backed loans, but would contract with independent lenders to obtain the funds. Under the new paradigm, student loans are issued directly by the Federal Government, eliminating the middleman and decreasing administration costs for the Department of Education. Within the Direct Loan stable of assistance, there are important distinctions to be made between loan types.
Direct Subsidized Loans serve students with the highest levels of financial need related to college. The amounts offered to each student are determined by individual universities, and may not exceed a student's level of need. The main distinction between subsidized funds andf other loans is the party responsible for interest payments. The U.S. Federal Government pays the interest on Direct Subsidized Loans:
While a student is enrolled in college at least half-time
During a six-month period following a student's departure from school, known as the repayment 'grace period' *
During any postponements of repayment known as 'deferment'
* Important change to grace period interest payment: On Direct Loans issued between July 2012 and July 2014, interest will not be paid by the Department of Education. Instead, students are required to make ongoing interest payments or have the interest amounts added to their loan principle.
Direct Unsubsidized Loans are also backed by the government, but the interest payments are always the responsibility of the borrower. Undergraduates and graduate students are eligible for unsubsidized loans, and successfully obtaining an award does not require a student to illustrate financial need. Like subsidized loans, individual campuses evaluate student need and award appropriate unsubsidized loan offers.
Students who participate in Direct Loan programs enjoy low interest rates, currently 3.4% for undergraduate Subsidized Loans and 6.8% for graduate Subsidized Loans and all Unsubsidized Loans. PLUS Loans, which help parents meet educational expenses are available with interest rates of 7.9%. Government loans also come with fixed-rates attached, so repayment does not include interest surprises.
Maximum borrowing levels are in place for students, but Direct Loan offers vary depending on each applicant's individual circumstances. First year students are eligible to borrow up to $5500 during the school year, and for second and third year students the thresholds are $6500 and $7500 respectively. Lifetime borrowing limits are currently set at $31,000 over the course of each student's educational borrowing lifetime.
Perkins Loans provide another borrowing option for the neediest college students. The federally-backed loans are designed to bride the affordability gap for FAFSA filers whose EFC is zero. Each individual learning institution serves as its own Perkins lender, so not all schools participate. Interest rates currently stand at 5% on Perkins Loans, and award amounts are tied to available funding on your campus.
Repaying Unsubsidized Student Loans
The key difference between subsidized and unsubsidized student loans is the way interest payments are handled at various points over the life of the loans. Your unsubsidized Direct Loan includes a six-month grace period following graduation. After that, your monthly repayment schedule can be structured in a variety of ways. These four loan repayment options provide flexibility for satisfying your college debt responsibilities:
Standard- fixed monthly payments for life of repayment.
Extended-standard or graduated monthly payments for extended repayment period up to 25 years.
Graduated-payments begin small and get bigger as repayment continues.
Income Sensitive-your monthly payments are relative to your income level and ability to pay.
For college graduates repaying student loans, it is important to tackle cash flow issues before defaults or other unsavory consequences arise. To aid individuals having difficulty with student loan payments, the Federal Government sponsors Direct Consolidation Loans. Borrowers with more than one federal education loan are invited to consolidate them under a single repayment umbrella. By restructuring payment plans and pooling existing education debt, borrowers extend their periods of repayment or gain favorable interest terms that make monthly installments affordable.
Background Information
Loan Type
Federal Loan Programs
Consolidation
Degree Type
Course of Study
Credit Rating
School Type
Lenders
More Educational Resources