Student Loans from Chase
Try an Alternative Lender
In the past, the United States Department of Education granted loans for college students, which were then secured through private lenders. In other words, the Federal Government backed the loans, but they were actually issued by private banks and credit unions. Stafford and PLUS Loans are longstanding federal financial aid programs that were previously administered in this manner.
The Health Care and Education Reconciliation Act of 2010 changed the way student loans are administered. In an effort to cut out the middleman, and reduce the costs associated with student lending, loans are now issued directly by the Federal Government. The William D. Ford Federal Direct Loan Program assists students at the post-secondary level, providing low-interest fixed-rate loans for college.
Today, private lenders play different roles in educational financing, but they still provide assistance for student-borrowers.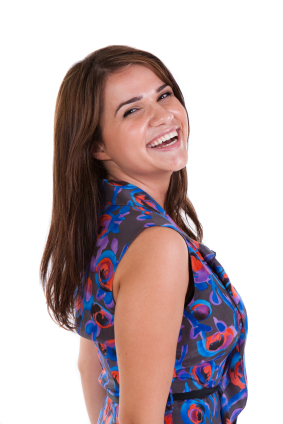 Chase, sometimes still referred to as Chase Manhattan, is in the private student loan business. Because loans issued by banks are no longer guaranteed by Uncle Sam, worthy credit is required to secure educational assistance from private lenders.
Products and Services
Chase Select Private Student Loans represent supplemental resources for students who have exhausted other types of financial aid for college. The loans are made available to undergraduates, graduate students, and those individuals studying in graduate-level medical programs.
To qualify for Chase Select Loans, borrowers or their cosigners must be customers at the bank, maintaining 'qualifying account or loan relationships.' The lender describes these relationships as:
Savings account
Checking account
Deposit account
Existing loan account (including previously issued student loans)
Credit card account
Qualified applicants must also be enrolled in degree or certificate programs at schools that participate in the Chase Select Loan Program.
Additional eligibility requirements:
Each applicant must be a United States citizen or permanent resident, OR
An international student with a valid social security number who is applying with a cosigner who is a U.S. citizen or permanent resident.
At the time of application, each qualified borrower must be of legal age in the state where he or she applies.
Repaying Chase Select Loans
Chase borrowers qualify for three distinct repayment options: Immediate, interest-only and deferred. Each repayment strategy carries advantages, so your personal circumstances dictate which is right for you.
Immediate repayment saves money, in the long run, because less interest accrues over the course of a loan's life. And by starting repayment right away, borrowers have opportunities to build credit while they are still attending school. Paying immediately also reduces overall student debt upon graduation.
Deferred repayment structures ease the pressure for borrowers while they are attending college, but the total amount repaid, over the life of a loan, exceeds the total obligation associated with immediate repayment.
When interest is not paid during college attendance, the outstanding amounts are added to the principle balance of the loan upon graduation, or whenever the borrower leaves school. Capitalized interest adds to student debt, and may lengthen repayment periods.
FAFSA First
If your state requires it, file the Free Application for Federal Student Aid (FAFSA), before requesting Chase student loans. Not only does the application open doors for Federal assistance, but it also places candidates on the roster for state and school-specific funding. Use grants and loans from government agencies first, before initiating Chase Select Private Student Loans.
Background Information
Loan Type
Federal Loan Programs
Consolidation
Degree Type
Course of Study
Credit Rating
School Type
Lenders
More Educational Resources