Information on the Federal PLUS Loan
Financial Assistance for Parents and Grad Students
Most college students are not positioned to absorb the costs of higher education, so creative financial aid solutions are required. Federal Direct Loans and Pell Grants ring true for countless university students, but the stalwart government programs are not always adequate to offset the costs of higher learning. As a result, alternative financing exists for parents of undergraduates and graduate students themselves.
The U. S. Federal Government maintains a deep pool of financial aid that is available to college students at all levels. Flexible financing options increase access for underfunded college students, including those who continue-on to graduate school. Specifically, several distinct loan types are administered through the William D. Ford Federal Direct Loan Program, including Direct PLUS loans. PLUS loans are not issued directly to undergraduates, instead they are designed to help parents pay college bills for their dependant children. Graduate students who are independent also benefit from Direct PLUS Loans.
As with any federal student assistance, the first step toward securing PLUS funding is to request it from the government by way of a standard application called the FAFSA. The Free Application for Federal Student Aid gathers data about your family finances. As an independent filer, your income is considered exclusively, since your parents are not claiming you as a dependent on their Federal Income Tax Return: Many graduate students fall into this category. For dependent students, parental income and other family information play roles in how much financial aid is offered. The number of your dependant siblings who are also in college, for example, impacts your family's overall financial aid needs.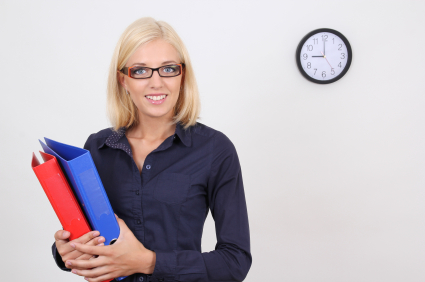 Once your Estimated Family Contribution (EFC) is determined, campus financial aid professionals set about closing the gap between what you can afford and the actual cost of attending college. Families that can't get the job done with other forms of aid, turn to Direct PLUS Loans to cover educational expenses.
Fundamental Features of the Federal Direct PLUS Loan Program for Parents
Parents of dependent undergraduate college students are eligible to apply for PLUS loans valued at the total cost of college, less any other aid received. The U.S. Department of Education serves as the lender for PLUS loans, which are issued by participating institutions of higher learning. In general terms, dependent students are those who meet the following criteria:
Under age 24
No dependents
Not Married
Not a Veteran
Not a graduate or professional student
Not a ward of the court
PLUS applicants must be the biological or adoptive parents of the students whose education is funded by the loans. Unlike Subsidized Direct Loans, interest is the responsibility of the borrower during all periods of the life of the loan. Additionally, students and parents must satisfy these conditions to qualify for PLUS Loans:
United States citizen or eligible non-citizen
Not in default on other student loans
Not owing repayment for a federal grant overpayment
Meet general eligibility requirements for federal student aid
A PLUS loan application and a Master Promissory Note (MPN) are submitted to request funds. The MPN stands as your formal commitment to repay the loans on-schedule.
PLUS Loans for Graduate Studies
Graduate students face educational expenses that make bachelor's degree fees pale in comparison. Since 2006, graduate and professional students have another financial aid resource to draw from; Direct PLUS Loans for Graduate Students. Terms and conditions mirror those of PLUS Loans for Parents, but students themselves are the borrowers.
Applicants for PLUS Loans for Graduate and Professional Students must meet these eligibility requirements:
Graduate or professional student
Enrolled in a program at least half time
Working toward a degree
Independent financial status
Favorable credit history
There are no set limits for PLUS borrowing, but loans may not exceed the total cost of education, minus any other financial aid the student receives.
PLUS Loans and Your Credit History
Direct Loan participants are accustomed to federally guaranteed student loans that are issued without formal credit checks: This is not the case for PLUS borrowers. PLUS applicants submit to comprehensive credit checks, and adverse credit histories negatively impact their ability to qualify for the program.
Graduate students and parents with limited or tainted credit histories are not necessarily excluded from PLUS borrowing. By adding credit-worthy cosigners to their loan applications, many individuals qualify for private loans and PLUS loans. Family members and friends who are willing to back student loans with their own favorable payment histories provide credit-building opportunities for students and parents with blemishes on their records.
After a certain number of timely payments are made, many lenders release cosigners from responsibility for a loan's balance.
Repaying PLUS Loans
Interest is the responsibility of the borrower at all times over the life of a PLUS Loan, but interest rates are low. PLUS loans currently carry fixed interest rates of 7.9%, regardless of the type of borrower. Repayment begins at different times though, depending on who borrows the money:
Parents begin repayment of PLUS Loans almost immediately, usually within 60 days after the loan's final installment has been disbursed.
Graduate students may defer payments on PLUS Loans as long as they remain enrolled in school at least half time.
Several repayment options add flexibility to the program and facilitate timely payments from diverse borrowers. Payment options include a brand new repayment alternative called Pay as You Earn. Parents who borrow for their dependents' education are not eligible for this option, only graduate students who borrow themselves. Pay as You Earn provides an affordable alternative for students who are struggling, but expect their repayment ability to improve. Other payment plans include:
Standard – This 10-year repayment option calls for fixed monthly payments of at least $50 each.
Graduated – Another plan allowing for a 10-year repayment period, this option starts with lower payments on the front end to help graduates become financial established. As payments continue, they increase on the back-side; usually adjusting every two years, until the debt is satisfied.
Extended – Flexible repayment terms extend as long as 25 years for borrowers who utilize this repayment approach. More interest is paid over the course of repayment, but smaller payments allow borrowers to stay current.
Income-Based Repayment – Adjusted according to earnings, monthly payments represent a maximum of 15% of a borrowers discretionary income. Repayment is extended up to 25 years and monthly payments change regularly.
Another option for students with multiple federal loans is to combine them under a single repayment umbrella. Federal Direct Consolidation Loans allow students to restructure loan repayments in affordable ways. Lower interest rates are often available for consolidation, and lower monthly payments result. Extending loans increases the amount of interest paid over the course of the loan, but manageable payment structures avoid costly default for student borrowers.
Take our consolidation self-assessment quiz to find out right now whether or not you are a candidate for loan consolidation. When managed properly, student loans are credit-building opportunities. Loan default is an avoidable condition for most students who utilize flexible federal repayment options.
Background Information
Loan Type
Federal Loan Programs
Consolidation
Degree Type
Course of Study
Credit Rating
School Type
Lenders
More Educational Resources