Need to Consolidate Your Student Loans?
Let's See What Your State Can Do For You
Meeting college expenses requires creative financing that often blends gift-aid, like scholarships and grants, with low-interest loans earmarked specifically for higher education. Loans come from a variety of sources, including the Federal Government, individual states and private sector sources.
Government initiatives, like the William D. Ford Federal Direct Loan Program provide favorable terms for student borrowers, offering low interest, fixed-rate loans. States too, have similar student loan programs in place – each with its own set of standards and eligibility requirements.
Over the course of earning college credentials students borrow from different sources, at different times, with each loan standing on its own terms. The result can be several required monthly payments, to multiple lenders, and loans that carry drastically different rates and conditions. To facilitate student debt management, the Federal Government allows students to participate in Loan Consolidation, a program that bundles multiple loans into a single, renegotiated loan. In many cases, interest rates on older loans may be improved by grouping them with others, and some of the repayment alternatives available today are better fits for some borrowers' ability to pay.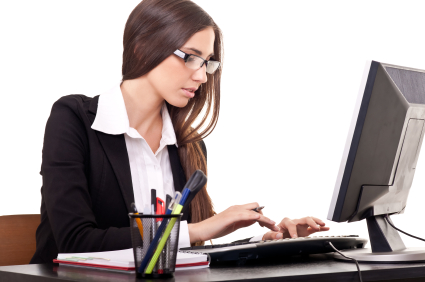 In many states, students with multiple loans are invited to participate in similar loan restructuring programs. Consolidation Loans arranged by state education departments are subject to the same benefits as federal options, often improving repayment outlooks for student-borrowers.
The College Cost Reduction Act of 2007, and the subsequent Health Care and Education Reconciliation Act of 2010 changed the way loans are administered, so new benefits impact outstanding loans significantly. Use loan consolidation to keep your state education loan repayment on track.
Benefits of State Student Loan Consolidation
Student loans were once guaranteed by the Federal Government, but supplied to individual students by private banks and credit unions. Today, the Department of Education acts as its own student lender, reducing the role of private lenders. Some agencies, once active in consolidation, have suspended lending programs, due to prevailing conditions in the student loan industry. Alaska's guaranty agency, The Alaska Commission on Post-Secondary Education, for example, does not currently fund consolidation loans.
In addition to consolidation, private lenders offer incentives for on-time payment. The College Foundation of North Carolina offers a .25% interest rate reduction for borrowers that automate their loan payments through a debit system. After 24 consecutive on-time payments, the interest rate drops by .5%. After 36 payments, it drops another .5%, and after 48 it drops another 1%. Using this model, after 48 on-time automated payments, student-borrowers interest rates will have dropped by a full 2.25% each.
Types of Student Loans to Consolidate
Each consolidation loan carries its own terms, so consult with lenders and financial aid experts for details about programs in your state. Generally, consolidation applies to a variety of student loans, drawn from government-backed sources and private sector lenders.
Depending on where your loans originated from, you might qualify under the federal program, and be eligible to consolidate state loans too. Federal candidates consolidate Stafford Loans, Perkins Loans, and PLUS Loans, while private consolidation helps candidates merge a wide variety of student loans – even mixing federal and private loans.
How Do You Know if Loan Consolidation is For You?
Consolidation is not the best course of action for every student carrying multiple college loans. Ask yourself a few questions, to determine whether or not consolidation might be right for you:
Do you have loans from multiple lenders?
Do you struggle to make ends meet, so you can cover your student loan payments?
Have you missed or been delinquent with student loan payments?
Have you ever applied for loan deferment or forbearance?
If you answered, "yes" to these questions take our simple self-assessment quiz to help weigh your options. Ultimately, your goal is to avoid repayment default – at all costs, so use consolidation and other repayment assistance to meet your payment obligations on-time.
Remember, some consolidation products offered by states are credit-based, requiring applicants to illustrate consistent credit histories. If your credit score is low, be prepared to add a credit-worthy cosigner to your consolidation loan.
Background Information
Loan Type
Discipline
Lenders
More Educational Resources