Student Loans by Course of Study
High Need and Business Fields Find Extra Funding
Having trouble finding the best student loan? Try looking for loans specific to the field of study you want to pursue. Searching in a specific field such as business, healthcare, law and tech makes it easier to find the exact scholarship you need.
Popular Student Loans for High Need Fields
Careers in public sector jobs such as in education, healthcare and law are becoming less filled. The 2 most predominant reasons why is because they either don't pay well enough, or the schooling required is too costly. In order to combat this disinterest, there are loans which offer forgiveness programs and waiver agreements. This gives students monetary incentives to pursue degrees specific to these public sector jobs.
Loans for Nursing Students Address Growing Shortage
There always will be a need for nurses all across the country. Because of this demand, there are numerous loans only offered to those studying to become nurses. A few of them include: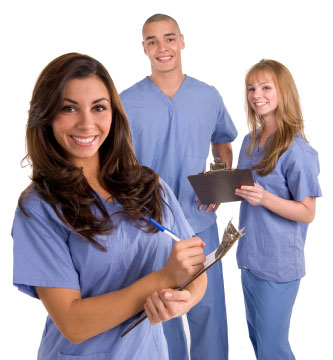 A Nurse I Am Film and Scholarship program offers 10 $2000 scholarships to those who watch this hour-long film and submit an essay.
Brain Track Nursing Schools Scholarship offers $1000 to the winner of an essay contest and is given to a student every semester.
The American Assembly for Men in Nursing offers up to $1000 in scholarships to men pursuing their nursing degree.
The National Student Nurses Association offers scholarships from $1000- $5000 to
The government also offers scholarships to those who are seeking to work as a nurse for the government or some other national organization. The National Health Service Corps offers scholarships to students that are to be repaid with 2-4 years of service after graduation. The F. Edward Hebert Armed Forces Health Professions Scholarship Program offered by the U.S. Army pays 100% of graduate-school tuition to those who qualify, as well as give a $2000 monthly stipend and a $20,000 signing bonus. In repayment, those who receive this scholarship must serve in the U.S. Army for every year they received the money.
Loans for Student Teachers
Teaching is without a doubt one of the most important profession. However, many teaching positions go unfulfilled because many choose to enter another line of work that pays better. So as an incentive to encourage more people to become teachers, there are many scholarships offered specifically for them. Federal loans such as Stafford Loans offer to pay for schooling based on how much tuition will be, how much you have been awarded by other loans, and your status in school (undergraduate, graduate; freshman, sophomore, etc.). the average amount students receive is between $3,500 and $5,500.
Plenty of bad press has conjured a poor image of the public education landscape. There is a lack of well-trained, enthusiastic teachers. In extreme school systems—very urban or very rural—students are graduating unprepared for college or simply not graduating at all. Part of the solution lies in financial incentives focused on student teachers: agree to work in a disadvantaged public school system and your student teacher loans may be forgiven or waived, in whole or part.
Sounds like a good deal if you're a student teacher.
Loans for Med Students
Most med students have to take on loans to pay for school. Because of this, they want to get their career started and begin getting a paycheck as soon as possible. There are tons of loans which help these students get through school and start one of the most rewarding professions in medicine.
The first thing any college student should do is look at Federal Loans such as subsidized Stafford Loans and PLUS Loans. The interest rates on Stafford loans are very low, and are actually paid by the government while you are in school! PLUS loans are similar and offer a feature where the parents take on the loan for their kid. There are also many scholarships specific to the state in which you are studying, so be sure to check out our page on state scholarships.
You still need money: Private loans for med students
Private lenders have packaged up some private med school loans with pretty names that lead you to believe they are working on your behalf. You need to be careful! Most of these financial products are high interest, high limit loans. First, wring every ounce of aid you can from federal, state, and med school sources to lock in those low interest rates. Then shop very carefully amid the sea of private loans; borrow only what you absolutely need and be certain that you will be able to repay when you graduate.
Law School Student Loans
Studying Law is one of the most challenging fields in academics. The long hours of study both while in college or in practice deter most students from even attempting this study. Paying for it also scares many off. There are numerous loans which allow those brave enough to take on the study of Law the chance to do so. But what about when you're out of school and have to pay it back? What if you can't? There are special loan forgiveness programs which allow Law students to waive a big chunk of their loan in exchange for service later in their career. This is a great deal for those who are just graduating and entering the field.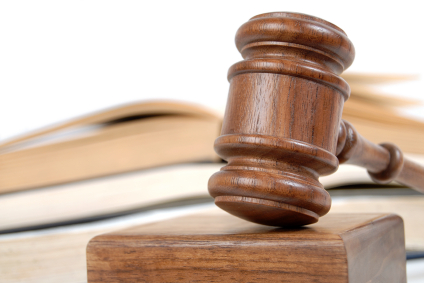 Of course you should always get as much as you can from the federal undergraduate and graduate loan programs, first.
When you have exhausted all other sources and you must have some more money, shop private student loan lenders carefully. Specially wrapped "law school" loans may really be nothing more than very high interest loans fitted with exorbitant limits and slapped with some slick marketing.
Loans for Students in Business and Tech Sectors
The business and tech fields are popular among non-traditional students, those beyond college age heading back to school. Outside of the financial obstacles, most professional adult students wrestle the equally imposing factors of family and job.
Loans for Business Students
Back a few decades or so, the standard before getting into your career was graduating high school. In recent years these benchmarks have increased to graduating college. Since this has become the norm, more and more students are deciding to continue their schooling at the graduate level to set themselves apart. With more learning, however, come more expenses. There are now special loans for business students which help pay for these extra classes. Those getting their MBA or studying accounting are eligible for such loans. As we have seen before, the steps to acquiring loans should be in this order: Federal loans, state-based aid, and private loans as a last resort.
Whether you are undergraduate or graduate level students Stafford Loans are a hands-down absolute. What makes these loans so great is that almost everyone qualifies, the interest rates are extremely low (3.4%), and the government will actually pay for the interest while you are still in school.
While you're shopping for federal loans, check in with your state government. Many states have negotiated even better deals on Federal Family Education Loans (FFEL) than those made directly through lenders. Guess what? We've already done the research on your state programs: the result is an A-Z list of state student loan programs. Simply click and browse.
Popular Student Loans for IT Professionals
The Information Technology field is driven by a constantly changing swarm of specifications and protocols, software, hardware, programming languages, and network methodologies. Skilled IT technicians frequently are forced to acquire new skills to stay on top of their jobs and in their professions.
For many employers IT certification courses are an absolute. Companies such as Google, Cisco and Microsoft need their techs to be at the top of their class in order to maintain their companies' reputation. But certification courses and exams can be costly. You won't find any federal or state loans that will help you fund that $3,000 networking boot camp course you need in order to get ahead.
So what then are your options for IT student loans? Let us guide you to your best sources for the right kind of financial aid.
Background Information
Loan Type
Federal Loan Programs
Consolidation
Degree Type
Course of Study
Credit Rating
School Type
Lenders
More Educational Resources