Scholarships for Automotive Trades
Get Paid to Learn the Trade
Like other educational pursuits, getting certified in the automotive trades creates significant financial hurdles for students. Specialized education does not come cheap, but there is financial help available in the form of grants, loans and scholarships. And the industry serves more than just automobile mechanics. Technical schools and automotive educators train a cadre of forward-thinking students, who land employment in specialized car-related fields like:
Auto Body and Paint
Upholstery
Collision Repair and Refinishing
Automotive Technology
Diesel and Truck Technology
Motorcycle Technology
Master Certified Automotive Technology
NASCAR and Pit Crews
Students who enroll in these programs need help funding their certificate, associate's and bachelor's degree pursuits. A variety of interested entities bring automotive schooling into reach by extending financial aid to a wide cross-section of students. Student aid originates from diverse sources, including industry associations, foundations, educators, and private sector players. General financial aid from the U.S Federal Government and individual state education departments can be applied to tuition costs and other automotive training expenses at accredited schools. Refine your personal auto industry employment dream, and then target student aid designed to lift you into the proper educational programs.
Automotive Industry Associations
The Automotive Hall of Fame in Dearborn, Michigan serves as administrator for a number of annual automotive scholarships. Eligibility requires interest and aptitude in qualified automotive disciplines. Financially needy students are given special consideration when they are enrolled full-time at accredited universities or colleges. Scholarships are put-forth for incoming freshman and upper-level undergraduate students, but all candidates must maintain the 3.0 GPA standard to qualify for the funds.
The application process requires students to submit the following materials:
Academic transcripts
Two letters of recommendation specifically supporting automotive aptitude
Letter of acceptance to associate's, bachelor's or master's program
Proof of enrollment at accredited school
U.S. citizenship
Completed scholarship request
Alliance of Automotive Service Providers is a national industry association with local affiliates. The organization's educational efforts include scholarships and grants that are issued by state chapters. In Minnesota, automotive career students received $16,000 during the 2012-2013 school year. Each award, worth $1000, helped offset tuition expenses for a 2nd year automotive student. Funding for the scholarships is generated through fundraising efforts and public/private partnerships.
Work-Related Options
Car-related companies are generous student aid benefactors. Automotive retailers pay scholarship dividends to aspiring industry professionals. While they are not necessarily automotive study-specific, they provide great sources of funding for trade students pursuing industry degrees.
CARQUEST awards four annual scholarships worth $1,000 each to technicians and their family members. Additionally, employees of the company are eligible for education scholarships that can be applied to full-time tuition in automotive courses of study and other degree programs.
AutoZone awards scholarships valued at $2,500 each to fifteen students every year. Qualified applicants are graduating high school seniors that are employed by AutoZone, or are dependents of someone who has worked for the company for at least one year. Community service, scholastic achievement, extracurricular school activities and leadership qualities are among the criteria used to determine winners.
Foundations
Universal Technical Institutes supports and encourages technical education through its UTI Foundation. Students enrolled in auto industry disciplines like automotive repair, collision repair, motorcycle mechanics, marine repair and NASCAR programs benefit from scholarships, grants and career development initiatives put forth by the foundation. These UTI student aid resources address a variety of schooling expenses:
Advanced Training Scholarships are specifically designed for students who need to transfer to another UTI campus for elective classes or Manufacturer Specific Advanced Training (MSAT). A minimum of five $1000 scholarships are issued each month, to be applied to relocation expenses including travel, rent and utilities.
The Bridgestone/Firestone Technical Scholarship targets financially needy students attending the Sacramento, Rancho Cucamonga, Avondale or Orlando UTI campuses. One award worth $2000 is granted by each school, for each educational enrollment period.
William Burke Student Support Fund issues a single scholarship each year, to a student enrolled in the Motorcycle Mechanics Institute's Early Model Program. The specialized award applies to the Orlando, FL campus, and is worth $1,100 annually.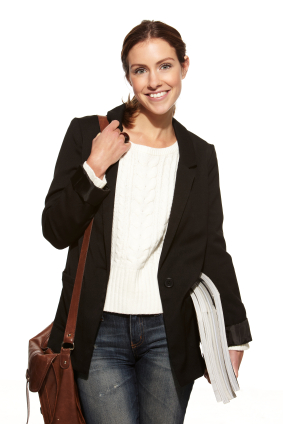 A Partnership between UTI and Toyota Motor Sales matches scholarship dollars provided by the Cabito family. The Albert Cabito fund provides one $2000 scholarship each quarter to students enrolled at UTI or NTI automotive campuses.
Military Veterans Support Grants worth up to $750 are disbursed to veterans who are under financial duress sufficient to slow their access to automotive education. Funds can be used for school costs, relocation, and other education related expenses like rent and utilities.
Nissan North America, Nissan Neighbors and the UTI Foundation partner with Nissan and Infiniti dealers to fund scholarships for students interested in completing the Nissan Automotive Technical Training Program. The full-tuition scholarships are worth $5000 each, and can be applied to program requirements at NASCAR Tech, Houston, Orlando and Sacramento UTI campuses.
Dozens of other financial aid opportunities result from UTI/private sector partnerships that put forth jointly sponsored financial aid for automotive students. Individual UTI campuses provide up to date information about specific programs.
The Automotive Women's Alliance Foundation (AWA) provides scholarship opportunities for women entering educational programs related to the international automotive industry. Engineering and design students at all collegiate levels are eligible for student aid that supports all aspects of the automotive field. The scholarship money can be applied to offset $2,500 worth of tuition costs and pay for other university fees. Women benefit from these additional gender-specific scholarships.
The Automotive Service Councils of California Educational Foundation offers scholarships to students pursuing careers in automotive specialties. High school graduates that plan to attend technical or vocational schools, and undergraduates who are already studying automotive fields are eligible to apply. Qualified candidates are California residents that have overall grade point averages above 2.0, and meet a a 3.0 GPA standard in their automotive classes.
The Automotive Parts and Service Association of Illinois (APSA) offers six scholarships worth $500 each to students interested in the automotive aftermarket industry. Candidates are Illinois residents that have member-sponsors willing to submit APSA letters of recommendation on their behalves. In addition, students who apply must have high school diplomas or GED equivalents, and be enrolled full-time in accredited school study-tracks. Eligible applicants are reviewed based on scholastic achievement and financial need. Scholarship winners can reapply for up to four years, provided eligibility conditions are maintained.
College Programs
MassBay Community College automotive technician scholarships are for recent high school graduates, or adult students who are retraining. The $1000 awards are issued to qualified students who are enrolled at accredited automotive schools. Participants must complete programs that lead to degrees, and approved courses must be affiliated with specific automobile manufacturers.
Houston Community College (HCC) offers the annual BMW Automotive Scholarship to eight qualified students, which offsets their tuition for an entire year. BMW of North America sponsors the scholarship program, which distributes money for tuition, proper tools, textbooks and other college fees.
Candidates must meet current HCC registration requirements and be district residents. In addition to having at least a "C" average, incoming students must pass the state's TAKS test and write a brief essay about why they should be awarded the scholarship. Eligible candidates are subject to driving records reviews, conducted by the scholarship selection committee.
South Arkansas Community College offers two industry and location specific scholarships to Arkansas students enrolled in automotive technology fields.
The Trades and Industry Scholarship is typically awarded to a Union County high school graduate who is successfully enrolled in a dual vocational program. Eligibility requires completion of eight hours of credit work in the program, as well as a 2.5 or better grade point average. In addition, eligible students must be enrolled at least half-time during each college semester and submit a letter of recommendation from their high school counselor. Specific award amounts are based on availability of funds.
The Jonathan M. Warren Memorial Scholarship is for El Dorado high school graduates who take part in the dual vocation program during high school. Eight hours of college credit must be earned to qualify, along with a 2.0 or higher grade point average. Students applying for this $500 scholarship must submit letters of recommendation from their high school guidance counselors, and enroll at least half-time. The scholarship is renewable for students maintaining GPA and eligibility requirements.
Subjects
Browse Scholarships
Resources
More Educational Resources