Types of Student Loan and College Cost Calculators
Find Out What it Will Be Costing You First
During your exploration of the online world of college financing assistance, you will begin to see a pattern. While articles on college savings accounts and essay-tips for scholarships vary from site to site, you will find that that almost all resources contain some kind of college loan or college cost calculator. This common thread in college resources and loan providers indicates the premium importance of knowing exactly how much you will have to pay, when, for how long, and with what interest.
These calculators are fairly savvy and comprehensive, and can show you financial data and statistics in an easy-to-understand light. While these tools are certainly useful and can be fun to play around with, let's find out how you can maximize their helpfulness and use them as leverage in your journey to an affordable education. Faced with such an array of options, you may be wondering: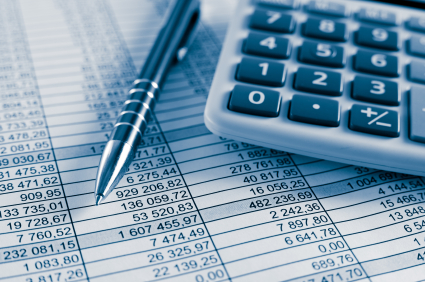 What exactly does a college loan calculator show you?
What types of financial information can you retrieve?
Which are the best tools for calculating your college costs?
You will find a confusing assortment of different types of calculators among lender websites, each designed to help you best plan, estimate, and make decisions about your own college education or that of your children. The typical types of tools include a range from tuition calculators, student loan calculators and college savings calculators and vary in style from basic widget to complex matrix. Used in combination with smart financial aid strategies, many college cost calculators can be effective financial planning tools, and a great supplement to a well-thought-out financial aid package.
College Tuition Calculators
College tuition calculators are fairly simple and self-explanatory. They will show you what your tuition or that of your child's will be in a particular year in the future, taking into account fluctuation and changing figures. Utilities like these are designed to return estimated college cost calculations based on a combination of data, including historical and trend predictors.
Over the years, statistics have been diligently gathered and when plugged into these tools the resulting logical calculations are able to show the average increases in tuition rates each year. They may even be "smart" enough to estimate your textbook costs. Use these figures as a rough estimate of a total four-year cost of tuition and attendance. The ability to know your total cost in the end can help you know when to save, plan, apply for loans and scholarships, and partition your money appropriately.
It is key to arm yourself with advance knowledge of your tuition's bottom line after four years, and consequently empower yourself to make better financial choices when the time comes.
Need a quick way to look up a current U.S. college tuition figure? Check out the College Cost Finder at CNNMoney.com. This is not only a universally reliable name and website, but a simple, easy-to-use search. Plug this figure into college savings and student loan calculators for a more detailed breakdown of costs and final debt load. See below under "College Savings Calculators" for information on another excellent calculator that CNN uses to estimates how much you will need to save for college, when you feed it the appropriate information.
Salary.com has another tool that is a great asset in planning for college tuition. The program calculates your total tuition over time, taking into account the school's age, your financial assistance and other factors, and spits out a savings goal.
College Board's College Cost Calculator combines the cost of a particular college tuition today, the average tuition inflation rate and your expected savings to calculate a final college cost. Use this figure to estimate how much you may need to borrow in student loans to pay for the college of your choice now or in the future.
Student Loan Calculators
If you know how much your college tuition or your child's may cost 5 or 15 years down the road, you also know that's not the real cost of education, all-told. You will also probably anticipate the presence of loans in your future. If you are like most American students, you'll need to take out at least one or two college loans, among them those from the Federal government as well as private, or alternative, sources. These necessary student loans also accrue interest and come packaged with associated fees, or borrowing costs.
When you take the cost of college tuition and add to it the costs of borrowing money, this critical intersection of data is where you realize a more accurate total expense for a college education, rather than simply estimated tuition costs.
CNN does it again: the CNN Money student loan calculator gives you an accurate and current perspective of your college loan. If you are about to begin loan repayment or are already in the throes of monthly payments, this is the best tool for you. Simply plug in your total loan amount you received from your lender along with the student loan interest rate. Then just adjust your monthly payment figures to calculate how long it could take you to pay off your student loans. This tool aims to save you money by showing you how you can pay less on loan interest and extra payments when you increase your monthly student loan payments by just a little bit.
FinAid.org's Student Loan Calculator is a user-friendly and very streamlined way to quickly figure monthly student loan payments based on only simple and easily accessible figures.
Bankrate.com has a very respectable and free loan calculator meant for college planning. The tool considers any extra payments you may choose to add into the equation, as well.
College Savings Calculators
College savings calculators give you the additional flexibility within the tool to figure how much you could potentially save prior to college and how that savings could impact the amount you would finally need to borrow. This is a great widget to use as an incentive to open up a college savings account or put aside money regularly with dramatic results when it comes time for college.
FinAid's Savings Plan Designer and Savings Growth Projector are two handy guides that will help you discover how to set up all your college savings accounts so that your weekly or monthly contributions are on schedule with your projected college expenses. The first considers a flat contribution of money, while the second illustrates how compounded interest makes a huge difference in savings.
CNNMoney.com provides a savings calculator that also allows you to evaluate your college savings requirements based on current tuition costs and savings you already have allocated in a 529 account and/or the Coverdell ESA, or any other type of savings. The tool is flexible enough that if you don't know exactly how much a tuition cost will be you may instead simply choose from three average figures for private, public, or "ivy league" tuitions and just as quickly turn your figures into ballpark estimates. The results allow you to visualize your savings needs in graph format and easily pinpoint where you may need to tweak your financial savings plan in order to fund that four-year college degree.
The Federal Student Aid Budget Calculator offers you a side-by-side breakdown of your family's monthly budget "expenses" calculated against the loans, scholarships and various "income" that could figure positively toward college tuition. The final calculation is an expenses-minus-income operation. You could use all three of these tools together to get the most big-picture look at how you can change your financial outlook for college with even small savings.
Other Sources for College Cost Estimators
Besides the few tools we've highlighted, you will also find similar utilities on your state student loan website, through your personal bank like the Wells Fargo's Student Loan Repayment Calculator, at general sites like the Financial Industry Regulatory Authority's College Savings Calculator, or on almost any student loan provider's website, such as a major lender like Sallie Mae. You will find customized calculators that allow you to figure various costs associated with a particular lender's student loan interest rates and costs, and a few other types of calculators such as loan consolidation tools. Used in conjunction with each other, these tools can give you a comprehensive look at what you are financially capable of and help keep you aware of changes in tuition costs, loan interests, and other fluctuating fees.
Calculators like these can be your best friend as you do your financial planning. Loan and tuition tools show predictive technology at its best: when it helps you to make choices that are savvy for you and your family's finances, and gives you a leg up on the hurdle of paying for a college education in the most efficient and effective manner.
Background Information
Loan Type
Federal Loan Programs
Consolidation
Degree Type
Course of Study
Credit Rating
School Type
Lenders
More Educational Resources