Home > Scholarships by State
State Specific Scholarships: A Resource List
Find Your Home State or the State Where You Will Attend College
Most college students rely on some form of financial aid to bridge the affordability gap of higher education. Loans, grants and scholarships originate from a variety of sources, including government entities, philanthropic foundations, private corporations, institutions of higher education (IHE) and individually funded endowments.
As you craft your college financing package, it is important to draw from all the resources that are available to help you pay for school. If you have not checked into specific scholarships offered by your home state, then you may be leaving valuable financial aid resources on the table.
The federal financial aid pool runs deep, so start your quest with a timely filed Free Application for Federal Student Aid (FAFSA). Filing the form gets the ball rolling on a variety of federal programs, but FAFSA results are also used by individual colleges to match students with other forms of qualified student aid. In fact, some states use the FAFSA as a universal application for state-based aid. The federal FAFSA filing deadline, June 30th, may not be the same as your state's individual filing deadline - consult with your financial aid office or state department of higher education for specifics. Remember, your FAFSA can be submitted any time after January 1st – and it makes sense to file early. Be prepared to submit additional materials as may be required by your home state.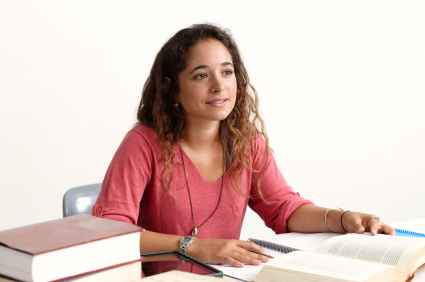 Most scholarship awards are merit-based, so qualifying for state-specific aid may require outstanding performance in academics or athletics. Each student's level of financial need is significantly considered by scholarship granting agencies, so you may be eligible even if you are not a stand-out student. Individual state governments put forth unique approaches to financial aid administration, so eligible state students may be required to submit state-specific financial aid applications, essays and transcripts. Professional organizations, colleges, advocacy groups and prominent in-state companies each initiate student scholarships with unique eligibility requirements attached. These public and private scholarships share a common focus on in-state schools and state resident college students.
Popular State-Specific Scholarships
Popular state scholarship categories often mirror those present at the federal level. Shared educational objectives at each level of government promotes local programs that support national efforts, and some state financial aid dollars are actually matched through federal initiatives. Widespread state scholarships are issued within diverse student categories like these:
Successful state-specific scholarships taken directly from our state resources:
The state of Oregon administers Ford Family Foundation Scholarships, which benefit resident college students who meet program requirements. The awards recognize a wide cross-section of students, from diverse backgrounds, but are particularly oriented toward non-traditional applicants and community college students.
New Mexico's Legislative Lottery Scholarships make a difference in higher education by awarding 100% tuition scholarships that are renewable for 8 consecutive semesters. Since its inception, the program has helped more than 75,000 students attend New Mexico public colleges.
Texas Interscholastic League Foundation helps Texas students who participate in University Interscholastic League meets. The organization disburses over one million state scholarship dollars annually, to outstanding academic achievers and stand-out musical artists.
Browse your state page and begin to uncover specific college scholarships that are right for you. It's that easy.
If you are considering a school located in a United States territory, start with these contacts to uncover scholarship opportunities.
AMERICAN SAMOA – AS
American Samoa Community College
Board of Higher Education
P.O. Box 2609
Pago Pago, American Samoa 96799-2609
(684) 699-9155
American Samoa Government
Department of Education
P.O. Box D.O.E.
Pago Pago, American Somoa 96799
(684) 633-5237
GUAM – GU
University of Guam
303 University Drive
Mangilao, Guam 96923
(671) 734-4469
NORTHERN MARIANA ISLANDS – MP
Northern Marianas College
P.O. Box 1250
Saipan, Northern Mariana Islands 96950
(670) 234-6128
Commonwealth of the Northern Mariana Islands
State Board of Public Education
Public School System
P.O. Box 1370, CK
Saipan, Northern Mariana Islands 96950
(670) 322-6402
PUERTO RICO – PR
Council on Higher Education
Box 23305 – UPR Station
Rio Piedras, Puerto Rico 00931
(809) 758-3350
Department of Education
P.O. Box 759
Hato Rey, Puerto Rico 00919
(809) 753-2200
VIRGIN ISLANDS – VI
Virgin Islands Joint Boards of Education
Charlotte Amalie, P.O. Box 11900
St. Thomas, Virgin Islands 00801
(809) 774-4546
Virgin Islands Department of Education
Office of Federal Programs
No. 44-46 Kongens Gade, Charlotte Amalie
St. Thomas, Virgin Islands 00802
(809) 774-0100
BYRD PROGRAM REPRESENTATIVES FOR MARSHALL ISLANDS, MICRONESIA AND PALAU
Federated States of Micronesia – FM
1725 N. Street, N.W.
Washington, DC 20036
(202) 223-4383
Republic of the Marshall Islands
RMI Scholarship Grant and Loan Board
P.O. Box 1436
3 Lagoon Road
Majuro, Marshall Islands 96960
(692) 625-3108
Republic of Palau
Ministry of Education Bureau
P.O. Box 9
Koror, Republic of Palau, TT 96940
(680) 488-1003
Browse Scholarships
Resources
More Educational Resources