Home > Scholarships by Subject
Discover Subject Specific Scholarships
The Scholarship Layer Cake
Scholarships are a vital resource for college-bound students looking to supplement their education fund. Few students can afford to pay for college without some form of financial aid, and scholarship programs make it possible for many aspiring students to achieve their educational goals. Subject-specific scholarships are designed for students with definite educational and career interests. They may be funded by federal or state governments, corporations or private institutions.
Finding the right scholarship program may at first seem daunting, but with due diligence and a bit of research students can find scholarships dedicated to nearly every field of endeavor. Our A – Z list of subject-specific scholarships will act as a guide through the general fields of academic study, and lead you to hundreds of career specific scholarship programs designed to help students realize their educational and professional goals.
How to Access the List of Scholarships
Each of the subject links in the list below will take you directly to our dedicated section on scholarship programs for that chosen discipline. For example, the Engineering link will lead to a web-page with general engineering scholarships, which will then provide further links to scholarship programs dedicated to more specific engineering fields such as aerospace , chemical engineering and material science. Each of these pages will in turn provide links to information on highly targeted scholarship programs within the chosen field. In this way, you can narrow your search for applicable scholarship programs to find the one that best suits your status as a student, your educational background and your ultimate career goal.
Subject-specific scholarships can be found in the following academic fields:
Using the subject specific scholarship list by Degree Level
Scholarship programs typically make distinctions for undergraduate and graduate students. As you narrow your focus to more subject-specific scholarships, you will find that they begin to target graduate and post-graduate students who are at an advanced level of study in their chosen field. Freshman and sophomore students will find this list to be a useful tool in deciding on a college major, and in finding undergraduate scholarship opportunities suitable for the beginning of their college career.
Popular Subject Specific Scholarships
The majority of of scholarship programs, particularly as they apply to undergraduates, will be attached to fields of study defined as "interdisciplinary". These are general subjects that require the integration of multiple fields of study in order to complete a full and balanced degree level education. As students progress along their educational path, scholarships will become more subject-specific, targeting distinct study programs within a wider discipline. General scholarships in social science , communications , library science and physical and life sciences will ultimately lead to more specific programs for graduate level students pursuing detailed studies in their chosen fields.
Scholarships will be found at all levels, in the following popular fields of study.
Business
History
Mathematics
Information Technology
Science
Engineering
English
Foreign Language Studies
General Studies Scholarships
General studies are the foundation of any college degree program, and comprise the typical educational path chosen by most undergraduate students. General study programs cover a wide range of liberal arts fields, including the social sciences, journalism, and history. College graduates with a general studies, or liberal arts, degree will be prepared for a variety of career positions in the general workforce. They will also have laid the groundwork for further post-graduate studies required to gain a more specific professional degree.
General studies scholarships are sponsored by a variety of sources, and college-bound students will find a full range of programs supported by federal and state governments, universities and private organizations.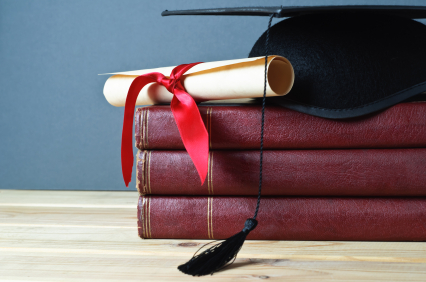 Business Scholarships
Degrees in business, and business-related fields such as Forensic Accounting, Marketing and entrepreneurship , remain extremely popular with college-bound students. Business studies offer students the education they need to enter the professional business world at a variety of levels, from marketing to management; from accounting to IT. Students pursuing a career in business will find scholarship programs sponsored by corporations, universities and professional associations. Business-related scholarships are readily available for both undergraduate and graduate students.
Subject Specific Scholarships that Draw Minorities and Women
Many scholarship programs are specifically designed to encourage and support women and minority students who are pursuing degrees and careers in fields that have been historically dominated by the white male establishment. Some of the more extensive scholarship programs benefiting minorities and women are dedicated to the STEM subjects of science, technology, engineering and mathematics. These fields are currently suffering from a critical shortage of qualified students and professionals. In an effort to expand and diversify both the national student body, and the professional workforce, many institutions and organizations sponsor lucrative scholarships for those interested in pursuing a degree in one of the STEM disciplines.
Who funds STEM scholarships?
Scholarships for the STEM fields are funded by:
The Federal government
Local State governments
Colleges and universities
Professional associations
Scholarships in High Need Fields
Many professional fields are currently experiencing critical manpower shortages that threaten to adversely impact local and state communities. In an effort to attract students to these much needed career paths, a variety of scholarship programs have been put in place by both the public and private sectors. Critical need fields include:
Nursing and auxiliary healthcare
Teaching and Special Education
Social work
Healthcare Scholarships
Health and Medical Science Scholarships offer lucrative funding opportunities for students looking to enter the healthcare profession. Many of these programs are scholarship-for-service agreements, requiring students to commit to a predetermined period of service in an under-served medical facility in exchange for financial aid. Healthcare scholarships are supported by federal and state governments, colleges and universities, and professional associations.
Students interested in pursuing a career in healthcare will find a variety of scholarship opportunities dedicated to all aspects of the healthcare profession, including physical therapy, psychiatry, gynecology and anesthesiology. The wide range of healthcare career choices continues to attract students with the promise of good salaries, impressive benefits and secure employment.
Nursing Scholarships
The United States is currently experiencing a nationwide shortage of qualified nurses at all levels of the healthcare industry. Inner cities and rural areas are particularly hard hit by these nursing shortages, and many scholarship programs have been put in place to help attract students to this much needed profession. Again, many nursing scholarships will require students to commit to a period of service in a facility, or community, that is suffering from a severe shortage of qualified nurses.
Nursing scholarships are available at both the undergraduate and graduate level, and are often specific to certain nursing disciplines such as Emergency Nursing, Neonatal Nursing and Community Health Nursing. Nursing scholarships are available from a variety of sources, including federal and state governments, professional organizations, colleges and technical schools.
Teaching Scholarships
Teachers and educators are always in high demand, and there is currently a critical shortage of qualified teachers for advanced subjects such as science and mathematics. There is also a national shortage of educators specializing in special education services.This has led to the creation of a number of scholarships that encourage and support students who are pursuing degrees in teaching and education. Many of these are scholarship-for-service programs that provide financial aid for students who commit to a teaching contract in under-served and at risk communities. These scholarship programs are typically supported by local, state and federal governments, as well as colleges and professional associations.
Scholarships for Social Workers
Social workers fill a desperate need in communities around the country, and students interested in working with the disadvantaged, the at risk, or the under-represented will find a variety of scholarship programs designed to help them achieve their professional goals. Social workers may find themselves working with the mentally or physically disabled, the elderly and with children from disadvantaged backgrounds. It is a challenging profession that brings incalculable rewards.
Scholarships for social workers are typically supported by state and local governments, private foundations and universities.
Vocational and Trade Scholarships
A liberal arts, or professional, degree is not the goal of all high school graduates. A new generation of students are turning to vocational and trade schools as an alternative to the traditional four year college program. Vocational schools provide a much needed pathway to well paying careers for hard working, self motivated, students. Scholarships for trade and vocational schools make it possible for many high school graduates to get the training and education they need to move seamlessly into financially rewarding careers. Vocational and Trade Schools often offer their own scholarship programs to students for whom a four year university is not the preferred choice. Trade-oriented fields such as agriculture, automotive repair, cosmetology and Heating and Air Conditioning Repair provide their own scholarship opportunities for eligible students.
There are hundreds of thousands of dollars available every year in scholarship awards for hardworking students eager to pursue their educational and professional goals. Begin your search for suitable scholarship programs by narrowing your focus from general studies to your specific career goals, and target those scholarship programs that best match your professional interests and your status as a student. With a bit of research you will soon find the scholarship program that will help you to realize your dreams of a higher education.
Subjects
Browse Scholarships
Resources
More Educational Resources