Sit Down and Listen!
Available Scholarships for Teachers
Grants, loans and especially scholarships are administered based on a wide range of variables. Qualifications attached to financial aid are sometimes broad, but can also be very specific. For example, general need-based aid requires only that an applicant exhibit financial need during college, which opens eligibility to almost everyone with a tuition bill.
On the other hand, some financial aid funds are reserved for specific functions, like helping certain groups succeed, or encouraging academic excellence in specific areas. Minority scholarships and grants, for instance, target select groups to receive tuition assistance for college.
When the supply of well-trained professionals isn't meeting the demand, financial aid is used to encourage students to go into certain fields. Targeted aid of this type is attractive to students who have not chosen a major, and to those who are already working toward degrees in high-demand fields.
Currently, college students pursuing teaching degrees are rewarded with privileged access to unique financial aid opportunities.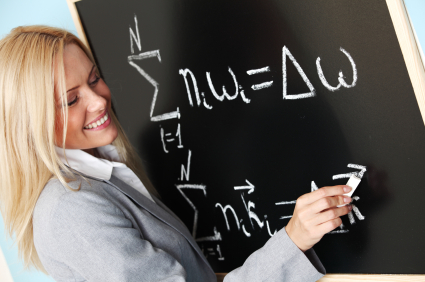 Elementary and secondary schools that enroll primarily low income children are suffering from shortages of competent teachers. As a result, pro-education efforts – including college tuition assistance - are originated at federal, state and local levels. Now, more than ever, undergraduates and graduate students are awarded career-specific college financial aid to pursue teaching credentials.
As an aspiring teacher, you are eligible for general financial aid too, but your pool of resources is instantly deepened by concerted efforts to bring qualified graduates to the profession. Government sources, professional associations and other private entities provide funding for grants and scholarships that serve education majors.
Teacher aid varies from performance based scholarships, to tuition-for-service agreements that require teaching commitments following graduation. Generally, grants are need-based and free of performance indicators. Scholarships, on the other hand, are often attached to eligibility standards like GPA. Both are free-money aid that doesn't get paid back, so your bottom-line impact is the same.
State and Local Teaching Scholarships
Consult with your school's financial aid office for up to date information about specific teaching scholarships in your area. If you're just getting started in college, don't overlook aid offered by your school or state. And if you're nearing graduation, ask about scholarships that can be used to pay living expenses during your student teaching assignments.
While local teaching scholarships are often less rich than national awards, smaller applicant pools make them less competitive. Combine these smaller awards with larger scholarships to piece together your financial aid package.
National Teaching Scholarships
National scholarships for education majors target future teachers, sometimes showing preference toward candidates studying in specific subject areas. These scholarships include:
Diversity Scholarships
Teachers act as role models for a diverse student body, so qualified educators must be drawn from a wide cross-section of cultures and social groups. Some teaching scholarships specifically promote diversity by offering incentives to minorities and other groups that are under-represented in the field of education.
Scholarships are bundled with other financial aid, including grants for teachers and student loans. And if you are a would-be teacher, who is also female, you might be eligible for women's scholarships and grants.
Education Scholarships
Browse Scholarships
Resources
More Educational Resources