Tuition Reimbursement Programs
Your Company May Provide 100% Funding for Your College Degree
Meeting the extraordinary costs of higher education requires creative financing solutions that draw from every available resource. Traditional types of financial aid like scholarships, grants and loans are used in combination, to bride the affordability gap that exists for most college students. And expenses go beyond tuition; students also need help paying for room and board, books and school fees.
Assistance comes from many sources; including government agencies and private sector philanthropists, but one valuable source of student aid is often overlooked. Within business and industry, forward-thinking companies are dedicated to increasing access to education for students who can't afford to continue beyond secondary school. Your ticket to college might originate from your employer.
Where in-service training once kept employees up to speed, the specialized workforce employed by modern companies increasingly requires highly-technical training that cannot be provided on the job. To stay ahead of the curve, corporate human resources departments put forth incentives to send employees back to school.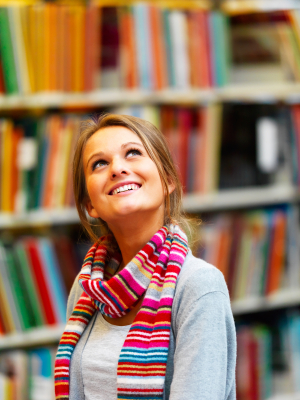 Employer reimbursement programs (ERP) are company-funded initiatives that reward employees who seek additional educational credentials. Investing in employee development is a short-term expense for businesses that understand the value of highly educated personnel. Successful manufacturers and other competitive companies sponsor scholarships and grants that lift disadvantaged students into higher education, but they also participate in additional financial aid programs that provide direct student aid for their employees.
Tuition reimbursement programs are distinguishable from other traditional forms of student aid, because tuition costs are paid up front, by each participating student. Once program criteria have been met, students are paid back for their tuition investments. The unique form of individual aid increases the career-life quality for each qualified student; providing educational access to working populations that would otherwise be barred from college due to high tuition costs. At the same time, companies maintain a well-educated workforce by providing employees with cutting-edge exposure to developing industry trends.
Program Coverage and Criteria
Each reimbursement plan carries its own eligibility standards, so it is important to understand what is required for participation. Your employer or sponsoring organization has its own agenda, so don't assume that every plan will be administered in the same way. Corporate human resources offices are charged with operating most company tuition reimbursement plans, so HR is a good place to uncover details about your education financing alternatives. Weigh these important considerations as you contemplate your company funded higher education:
What pays? – Commonly, company tuition payment plans relate to courses that are specifically germane to the business of the company. Make sure your coursework is covered within the reimbursement guidelines of your employer's tuition plan.
How much? – Corporate reimbursement programs limit the amount that may be claimed each semester. For example, your company may reimburse you for a certain number of credits or classes during each academic term. Dollar limits are also present on some reimbursement plans. To avoid over-committing, determine the reimbursement thresholds allowed for each scholastic period – before you enroll.
Time limits? – Your plan might include time limits that require you to finish an academic program, or earn a degree, within a certain number of semesters. To stay eligible for reimbursement, follow specific program timetables precisely.
Performance parameters? - Don't count on reimbursement until you are sure your level of academic achievement qualifies for program benefits. To stimulate proper performance, administrators include GPA and other performance metrics as program eligibility standards.
Service requirements? – Your company wants to benefit from your education. You may be required to remain employed with them for a specific period of time following school.
What if? - Students drop classes for a host of reasons, but the ripple effect might impact your tuition payment plan. Be prepared to lose your reimbursement benefits when you drop out of your educational program.
Industry Employees Benefit from Education Reimbursement
Reimbursement efforts are not limited to any particular segment of the workforce, but professionals employed within the educational system have fingertip access to job-paid higher learning. Staffers at universities and community colleges enjoy reimbursement benefits like these:
California Institute of Technology - Employee participants earned subsidized education reimbursement worth up to $5000 annually for qualified undergraduates. As an employer, Caltech remains committed to helping staffers obtain and maintain advanced credentials in professional educational disciplines. studies must be undertaken at accredited colleges and universities, and at approved centers specializing in vocational training. Applications include tuition receipts and proof of performance for each class taken, which exhibits a grade of C or better.
University of Wisconsin – Milwaukee - The UWM program is strictly limited to one course per semester. Qualified employee-applicants are paid-in-full each semester for one University class that is:
Job-Related – Imparts a new skill required to continue performing at the highest related vocational standard.
Career-Related – Long-term career advancement is enhanced by participation in an industry accepted educational program.
Extra Costs
Responsibility for ancillary costs associated with school is likely to fall under your own financial umbrella. Tuition reimbursement programs often stop short of paying for books, fees and other auxiliary program costs. Out-of-pocket potential for your educational pursuits is drastically reduced by employer sponsored tuition reimbursement, but you will incur expenses along the way. And don't lose sight of your tuition payment obligations. You are responsible for paying your tuition bill; reimbursement pays you back for your tuition investment.
Levels of Reimbursement
ERPs stipulate the types of degrees and courses eligible for reimbursement, so your participation does not guarantee a full-ride through school. Even though tuition reimbursement plans apply to various degree programs, it is important to clear your eligibility status it with the HR department before enrolling. Companies reimburse undergrads and advanced students earning these credentials:
Associate's Degree
Certificate
Your out of pocket payments are reduced by participating in programs covered by your TR plan. In some cases, you may be allowed to pursue a course of study outside your current job area, but most companies will only repay you for courses, degrees or programs that directly relate to your job responsibilities.
Opportunities for Non-Traditional Students
Tuition reimbursement programs benefit a wide cross-section of the workforce, but the very nature of the programs disproportionately benefits working adults. The general lack of available funds for higher education is thwarted by employee benefit initiatives that give staffers money for school. But to tap corporate sponsorship, you must first be employed.
Now that ERPs help remove funding obstacles for knowledge-hungry employees, experts say savvy workers are making moves into more lucrative fields and more prominent positions. According to Smart Business:
"More and more working adults are seeking out educational services designed for the working adult. Seminar-style learning environments, evening courses and e-learning are becoming increasingly popular choices for busy professionals seeking to enrich themselves with education."
Tuition Reimbursement Management Services
Like many privately funded scholarship initiatives, large-scale tuition reimbursement programs may prove unmanageable for companies and organizations wishing to handle them in-house. Contract companies like Scholarship America, InterplX and ACT provide scalable services that help administer tuition reimbursement programs. Available services cover plan advertisement, application, design, selection, sorting and remittance of reimbursement funds.
Improperly managed reimbursement programs are counterproductive to the educational missions of philanthropic employee-oriented companies. Professional management services tackle reimbursement issues that fall outside the core functions of a typical HR department; fostering employee compliance and high tuition-plan participation rates.
Browse Scholarships
Resources
More Educational Resources