Suntech Student Loans (now Chase)
Suntech Acquired by CFS
Suntech was traditionally among the top-10 student loan servicing companies. In 2003, it became a subsidiary of CFS, Collegiate Funding Services, another leading student loan service companies. Together, these loans became known as CFS-Suntech, and they managed billions of dollars in student loan accounts and the latest, real-time accounting service for customers. They merged with Chase Bank. So, if you had one of these loans under the old system, you need to contact the student loan division of Chase to find out about the current balance, pay-off and other details.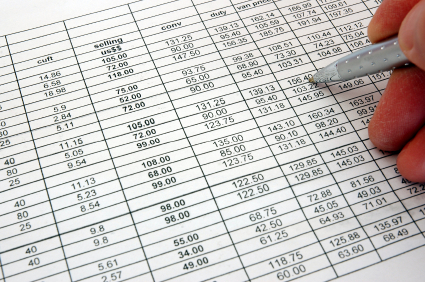 Student Loan Services
Today, the bank manages the preexisting loans it gained in the merger. It also offers Chase Select Private Student Loans featuring: immediate and deferred repayment options; no origination fees; funds sent directly to the school; and loans up to the cost of attendance (minus other aid) up to the amount certified by your school.
Chase also offers the Chase Select Health Professions Loan for graduate students pursuing a health care degree, including allopathic and osteopathic medicine, dentistry, veterinary medicine and pharmacy, among other traditional and nontraditional disciplines. The Chase Select Health Professions Loan offers the same features as the standard private student loan.
Before apply for a private student loan, new and returning students are strongly encouraged to seek scholarships and grants, and to exhaust their state and federal loan opportunities. These loans are then made on the outstanding balance of your financial demands.
Note: You or your cosigner must have a qualifying Chase account or loan relationship with the bank in order to be eligible for a Chase Select Private Student Loan. Chase services its Chase Select loans and does not sell them to other lenders.
Before Applying for a Private Loan
Find out about all the federal loans you qualify for, and how to qualify. There is a host of information here.
Also, remember that many states offer their own type of loans and assistance for higher education. Some states, such as Florida, are no longer providing subsidized loans, though it still offers other programs, such as the Nursing Student Loan Forgiveness Program. It is wise to check out offerings from your state's Department of Education Office of Student Financial Assistance, or its equivalent.
Student Loan Repayment
Many graduates find themselves in budget trouble within six to nine months after matriculation. This, unfortunately, typically coincides with the end of the federal loan grace period, when repayment of federal loans commences. Most students have also borrowed on alternative or private loans in order to pay for the remaining expenses incurred by attending a college or university. Borrowers who struggle with multiple monthly student loan repayments risk defaulting on their student loans.
In response to the increasingly common problem facing graduates with repayment troubles, the federal government created a Consolidation Loan. The federal student loan consolidation program allows borrowers to roll all their federal loans into a consolidation loan that extends the period of repayment, but may cut monthly payments in half.
Background Information
Loan Type
Federal Loan Programs
Consolidation
Degree Type
Course of Study
Credit Rating
School Type
Lenders
More Educational Resources