CFS Student Loans
Another Option for Financing Your Education
Please Note: This page has been preserved as a historical record of text describing this college financing option, but that should not be construed as a guarantee of current content offered by CFS.
CFS, otherwise known as Collegiate Funding Services, is just one of dozens of large-scale financial aid providers. The business of student loans is ultra-competitive so you should shop accordingly. In most cases, though, your choice of student loan provider is based on how convenient and appropriate their information, products and services are for meeting your college goals.
CFS offers a comprehensive suite of planning tools. The typical student loans and services are available, as well as more unique options for Continuing Education students. Students who are just trying to pay for extra courses often are overlooked in the realm of student loans. CFS makes it a point to include them along with other students.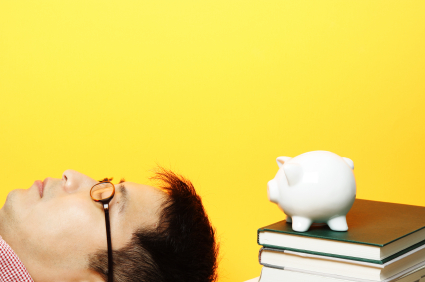 Planning Tools
Useful site tools allow you to compare various types of loans side by side. Comparing "the big picture" of student loans makes it easier to more accurately choose the loan criteria most useful for you.
Another creative utility, that novice borrowers will find useful while shopping for CFS student loans, is the "Educational Finance Wizard." This little application literally walks students and parents through a helpful and informational interactive program that collates the user's input and outputs applicable loan solutions most suited to the information provided.
Products and Services
CFS student loans include the usual menu of federal student loans: Stafford Loan program, Parent and Graduate PLUS program, and Federal consolidation loans. The federal loans offer low interest rates and reasonable repayment plans. Most financial aid providers will recommend students apply for Federal loans first and then use private loans to augment college costs not covered by federal student loans.
CFS offers a number of private student loans that are suited for undergraduate and graduate students, continuing education students, and parents. Private student loans should be the second source for student funding and used to augment federal loans. In most cases federal student loans fall short of covering all the necessary costs associated with a college education. Additional college costs include books, food, and living expenses, even transportation. CFS student loans offer competitive rates and can be applied for right online.
Graduates can use CFS online services to manage their student loan accounts once they come due. Use your account to monitor monthly payments, even make payments online. Need to lower your monthly payments? Apply for a CFS student loan consolidation.
Background Information
Loan Type
Federal Loan Programs
Consolidation
Degree Type
Course of Study
Credit Rating
School Type
Lenders
More Educational Resources