Social Sciences and Scholarships
Society and Human Relations in Historical Perspective and Current Affairs
Social Sciences is a broad term encompassing those fields of education most associated with the study of social groups. Global demographic trends, human nature, and the manner in which individuals relate to one another within societies are all topics of interest for social scientists. Several academic paths lead through social science programs in areas like: Anthropology, economics, archaeology, international studies, theology, psychology, political science, and social work.
Sub-specialties for Social Sciences students include focused programs like gender studies, environmental sociology and Asian studies. Scholarships are widespread for social scientists, whose services are always required in the private sector – and at public government welfare agencies.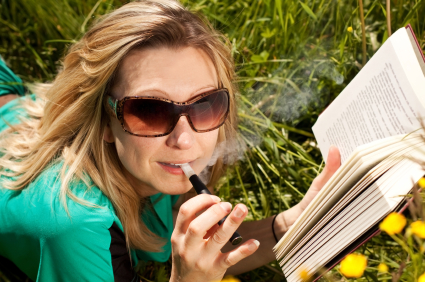 Counseling and Psychology
Students pursuing degrees in Counseling and Psychology find scholarship opportunities at colleges and institutions with reputable social science programs. Students striving toward clinical psychology practices must complete Masters degree programs – and perhaps additional coursework related to their individual niche-specialties. Counselors work with all populations, tackling social issues related to career management, family and child counseling, drug and substance abuse and education.
Economics, Politics, History and Language
While Social Sciences implies social work or counseling, the field is uniquely linked across disciplines to include Economics, Politics, History and Linguistics. Society includes forces ripe for study, so interconnected social science specialties address varied concerns like ethnic minorities, current economics, politics – even the evolution of the English language. Each question leads to the next, as individual scientists each lend their own pieces to the bigger picture..
Human Services
Human Services students deal directly with social issues and peoples' places in the struggle. Private sector human resources staffers are charged with maintaining employer/employee relationships, which are based on social science principles of collective purpose and mutual benefit. The public human services sector is heavily weighted with compassion-based systems that provide support for families and individuals. Social workers, family support specialists and parental aides work in unison for the greater good. Scholarships for human services education are widespread from the federal level, down to local governments that support service-oriented professionals.
Special Population Studies
Women's Studies, Gender Studies and other culturally-intensive educational pursuits are supported by socially active and deeply passionate funding sources. Historical issues and current affairs drive programs like Chinese Studies, Scandinavian Studies and Japanese Studies. Scholarships are funded by generous grass roots efforts and corporate philanthropy. Programs are found at large universities and small, liberal arts colleges.
Be a Witness
Journalism and Communications majors are uniquely positioned to chronicle social evolution. As witnesses of human behavior, writers and other media employees focus on reporting and observing, which are key components in the study of society and human populations.
General social science study scholarships:
Professional Scholarships
The Social Science Research Council promotes specially conceived fellowships for every imaginable area of graduate and post-graduate study. Students who are involved in fresh and innovative research benefit from targeted funding initiatives that serve specific causes. In fact, the organization maintains that its primary scholarship funding goes to students conducting research for their dissertations. A recent example, from the SSRC scholarship stable: Post-doctoral Fellowship on Trans-regional Research – Inter-Asian Contexts and Connections. Additional awards go to journalists and international sociologists.
The New Leader Scholarship is committed to increasing educational access for certain student groups. Financial disadvantaged applicants, as well as recent immigrants, and people of color, qualify for educational assistance distributed by the fund. Candidates attend public universities at the undergrad and graduate levels, and the organization boasts that 99% of New Leader Scholars graduate. Seventy-eight percent are enrolled or have graduated form graduate-level programs.
Campus Scholarships for Social Sciences
Fullerton College, in California, offers a wide range of scholarships to students enrolled in the school's Social Sciences Division. Among recent scholarship initiatives:
Arnold Le Ross Award recognizes an academically outstanding student who has also engaged in coursework covering various social science disciplines.
Martin and Lotte Hebeling Award targets students in the Social Sciences Division whose commitment to multicultural equality is presented in combination with academic motivation.
California State University-Chico Department of Social Sciences promotes social exploration across a range of disciplines, including a B.A. in Social Science. A majority of the school's students have an area of concentration established, by the time they graduate. Scholarships open to Social Science majors are awarded according to a range of criteria like:
academic achievement
extracurricular activities
peer leadership
career pursuits
educational goals
Scholarships specific to department majors:
Haehn Memorial Scholarship
Lt. Robert Merton Rawlins Merit Award
Alumni Scholarship
Cal State-Fullerton College of Humanities and Social Sciences provides merit-based aid, including these recent scholarships:
Leon and Annette Gilbert Study Abroad Scholarships are awarded to students in the Social Science Department planning to study abroad.
Humanities and Social Sciences Life Achievement Awards are designed to reward non-traditional students, especially those who have been displaced from college for a period of time, and are now returning to complete degree studies in the social sciences. An essay is required. Awards are each worth $500.
International Leadership Scholarships also support study abroad students who demonstrate financial need. Candidates must submit an essay that supports career and educational goals. Awards are each valued at $500.
Schweitzer First Quarter Fund Scholarships are offered to students who demonstrate academic excellence in combination with financial need. Awards are $500.
Utah State University College of Humanities, Arts, and Social Sciences maintains a long list of endowed scholarships that target specific graduate and undergraduate majors within humanities and social sciences disciplines.. Those general enough for a basic social science major, include:
Conway B. and Elaine W. Sonne Memorial Scholarship recognizes a student who exhibits strong leadership abilities. Selection is made by Mountain West Center for Regional Studies.
Garth N. and Verda Marie Clegg-Jones and Family Scholarship is awarded to graduate and undergraduate students in the social sciences.
O. Guy Cardon and M.N. Neuberger Scholarship in Social Sciences is not open for application. Instead, the annual scholarship recipient is selected by faculty nomination.
UC -Irvine School of Social Sciences offers undergraduate scholarships funded by alumni, community benefactors, and friends of the program. individual awards benefit department specialties in the fields of: Anthropology, Chicano Studies, Political Science and Sociology.
Social Sciences
Browse Scholarships
Resources
More Educational Resources