Scholarship Management Services
Administration for Scholarship Programs
Scholarships are big business these days. And because they have the power to attract customers, stimulate business and bulk up a company or organization's community presence, they are fast becoming a necessary component for business and industry. But the scholarship process, from beginning to end is also a big business.
The process must be handled both online and off and because most programs are very visible and competitive, thousands of applications must be sorted and either qualified or disqualified. While your local business may offer a scholarship, it may not have the manpower to manage the program. Enter a scholarship management service.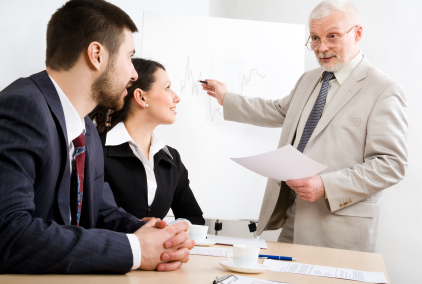 Function of a Scholarship Management Service
Large-scale scholarship management services (SMS) provide everything "scholarship sponsors" - such as businesses, colleges and universities, and professional and philanthropic organizations – could possibly need. From establishing program parameters and designing the application form, to application processing – even award recipient selection and student notification and tracking, an SMS can handle all of the details. Their databases are designed and built to integrate both hardcopy and online processes, as well as manage the financial end of scholarships. In addition, scholarship foundations can at times be under serious scrutiny in terms of questionable practices and accusations of bias. An SMS can add an extra layer of protection to funding partner(s), and an SMS is positioned to shoulder the complete burden of a scholarship.
Scholarship America
Scholarship America (SA) is the nation's leading scholarship program administrator. The not for profit organization is certainly one of the most visible with a more than 50-year history of helping students locate money, having distributed over $2.9 billion to over 1.9 million students nationwide.
SA helps local communities keep scholarship dollars close to home through their Dollars for Scholars program, which manages over 1,000 "grassroots" organizations nationwide. Dollars for Scholars chapters help hometown students achieve their educational goals by raising scholarship funds, establishing endowments, providing assistance with college readiness and the financial aid process, and distributing scholarships each year. The ChapterNet system allows local chapters to develop an organized and professional presence on the web. Annual fiscal reports are available online and serve to underscore SA's expertise as a leader in their industry.
Scholarship Management Services is a subdivision of SA dedicated to the professional management of scholarships from both large and small sponsors.
SA Dreamkeepers provides college students the ability to stay in school when faced with unforeseen financial expenses. Beyond funding help, additional services including financial planning training for the future.
ACT
ACT is an internationally recognized program management non-profit that functions within both educational and professional sectors. ACT has its hands in the works for programs that belong to "elementary and secondary schools, colleges, professional associations, businesses, and government agencies." For post-secondary institutions, ACT offers recruiting and retention services. However, as far as scholarship management services go, its Scholarship and Recognition Services (SRS) handles such specialized processes. In combination with scholarships SRS also effectively administers tuition reimbursement programs. High-level scholarship clients managed by ACT/RPS include, Dell, Goldwater Scholarships, Hispanic Scholarship Fund, and KFC Scholarships.
Oregon Student Assistance Commission
Oregon Student Access Commission (OSAC) was created by the Oregon legislature in 1885, to help reduce the cost of Oregon Agriculture College. It now is unique in being a public-private loan administrator. OSAC does manage its own state programs, but also the programs of "private donors." They offer their administrative services to over 400 privately funded scholarship sponsors who otherwise would not be able to handle their own programs. OSAC scholarships are used for resident students, and offers many conveniences like an objective database search and allowing students to apply for all scholarships with just one application form. OSAC may be asked to provide marketing and advertising, funds management, criteria and application design, selection processes and funds payments, as well as disclosure of annual financial reports. In return OSAC charges up to 10% of the scholarship award for its services.
Adjunct programs of OSAC include its Get College Funds website, a database of OSAC scholarships, and ASPIRE, a searchable database of volunteer and mentor organizations that train students to "envision a future of possibilities beyond high school."
Browse Scholarships
Resources
More Educational Resources