Scholarships for Chicano Studies
Pay Off Some Debt
Chicano Studies is a hot topic focusing on issues affecting U.S. Latinos, in particular Mexican-Americans, who make up the largest Latino group in the United States. Such areas as social policy (history, education, health, and legal issues), cultural studies (language, literature, and media), and fine arts (art history and studio arts) are covered as part of this multi-faceted area of study. Mexican-Americans are also the fastest growing group of Latinos in the US, and scholarship opportunities for those wanting to engage their studies with this phenomenon are growing in proportion.
You should take advantage of those individuals and institutions who wish to financially back your affinity for pursuing Chicano studies. A field of such current and pertinent interest holds a wealth of research potential, job possibilities in social, cultural and political affairs, and a chance to shed your own personal light on a topic of so much history and significance.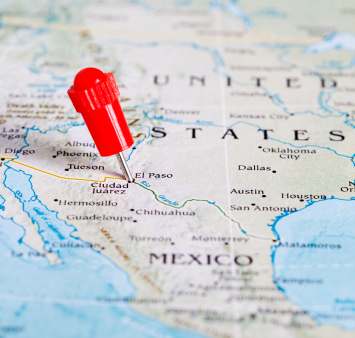 Scholarship funds are available for both undergraduate and graduate students wishing to major or minor in Chicano Studies at one of several colleges in the US. If one of the following programs interests you, verify your qualifications and make sure to apply completely and on-time. The grants and scholarships listed can make up a very nice financial aid package for your degree, either individually or in combination with other aid options.
College Scholarships
Arizona State University, Department of Transborder Chicano and Latino Studies
Arizona State University offers both undergraduate and graduate programs in Chicano studies, as well as a minor. Their course offerings in this department are robust, as are their scholarship awards. Two students majoring or minoring in Chicano Studies will be awarded a Wells Fargo Scholarship for $2500 each year. In choosing scholarship recipients, the following criteria are considered: GPA, financial need, major, class level, the applicant's residency, and his or her demonstrated level of community service. ASU additionally offers the Dean's Scholarship in Chicano/a Studies for $1000, and the Award for Outstanding Undergraduate Research in Latino Politics to a student who does outstanding work in the field. More information on these awards is available here.
San Diego State University, Department of Chicana and Chicano Studies
One student will be awarded the César Chávez Memorial Scholarship in the amount of $300.00 each year. Students majoring or minoring in Chicana and Chicano Studies who have completed a minimum of 30 units and have achieved a minimum GPA of 2.5 are eligible to apply. Each applicant will be required to submit a brief essay outlining his or her past contributions to the community.
Additionally, SDSU offers at least five other scholarships only for majors in Chicano/a Studies. Including the Clara De Escudero Scholarship and the Gracia Molina Enriquez de Pick Endowed Scholarship for undergraduates, and the Gracia Molina Enriquez de Pick Endowed Scholarship and the Dolores Huerta Scholarship for graduate students, SDSU truly has something for everyone. These awards range from $500-$2000 and vary from year to year. See their website for more information on applying for these generous funds.
San Diego City College Foundation
One scholarship in the amount of $350.00 will be awarded each year to a student (U.S. Citizen or resident alien) who has completed nine units in Chicano Studies at San Diego City College. Only full-time students are eligible to apply for the Chicano Studies Scholarship. Candidates must have achieved a minimum GPA of 2.8 and be able to demonstrate participation in Chicano/Latino community activities. The community involvement may be either on- or off-campus. As part of the application process, an autobiography (including future aspirations) must be submitted. This is a great opportunity for you to be really specific about exactly what you hope to develop your studies in Latino affairs into, whether social change or serious research or a career path that's entirely novel.
San Diego Mesa College
SDMC has a nice array of opportunities for scholarship in its Chicano studies program, including a good amount of information on national scholarships from the Hispanic Scholarship Fund and the Dream Act Scholarships. They also offer the Bette and Cesar A. Gonzalez Scholarship, which goes annually to a student studying Chicano/Latin topics who has shown exemplary leadership and service.
California State University Dominguez Hills
The Chicana/Chicano Studies Alumni Association provides funding for one scholarship each year. Undergraduate students (majoring or minoring in Chicana/Chicano Studies) with a GPA of 2.0 or higher are eligible to apply. In addition to the academic requirement, applicants must be involved in community service. All interested individuals will submit a personal essay with their application form. The scholarship will be presented at the Alumni Association's Annual Banquet. This is a very competitive award but worth its effort.
Other Opportunities in Chicano Studies
National Association for Chicana and Chicano Studies
Both undergraduate and graduate students majoring in Chicano Studies are invited to apply for the Frederick A. Cervantes Student Premio through the NACCS, a great overall resource in this department. All interested students are asked to submit a paper for consideration. Please note that all authors must be members of the NACCS; application forms are available online. The author of the winning paper will receive $350.00 and will have the opportunity to submit his or her paper for publication review. The winning author will also present his or her paper at the annual meeting of the NACCS. All submissions must contribute to the field of Chicano Studies. Style as well as content and quality of research will be considered when evaluating submissions.
More Options
You may be amazed at what financial support there is for studying the important and delicate relationship of the North American countries, and your initial interest in the field may be able to take you to places in Mexico and America you never imagined. If you are at all interested in studying abroad in a Latin American country related to your studies, contact the study abroad or travel office of your university to see if they have any programs in those countries.
Whether you are satisfied with an undergraduate degree in Chicano studies, or desire to commit yourself to graduate studies, there is a scholarship for you specific to your unique passion in connecting the Latino and American worlds. Be sure to contact your school of interest in the Latino studies department to see if they have any additional scholarship opportunities.
Social Sciences
Browse Scholarships
Resources
More Educational Resources