Italian Studies Scholarships
Degree for a Globalized World
If the idea of study abroad conjures up images of an art museum in Florence, a slice of authentic Italian pizza, a textbook of Roman history, and a study break in a Tuscan vineyard, you are not alone. Studies in Italy are among the most popular programs among all the study abroad offerings from colleges across the globe.
Accordingly, the subject of Italian studies as a degree in a university setting is also of interest to a broad range of students considering careers in the areas of fine arts, international business, diplomacy, economics or design. Individuals studying law, film, history, political science, art, music, history, drama, political science, or economics might want to consider incorporating Italian Studies as part of a double major to tie in with their other educational program. The Italian world is so rich, robust and flexible that it pairs well with nearly every other relevant collegiate study.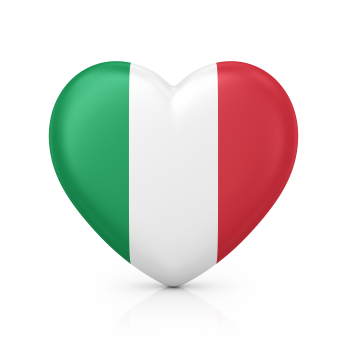 Whether you desire to study Italian culture in the US or study abroad in Italy, as long as you want to gain knowledge about Italy's language, literature, and society, there are options for scholarship funding for your chosen program. Additionally, students from other countries interested in studying in the United States can also qualify for funding. See below for some of the best programs in Italian studies that are available to both undergraduate and graduate college students.
Scholarship Programs
The National Italian American Foundation (NIAF)
The NIAF offers two scholarship programs to students who have distinguished themselves academically and rigorously. The first program is for Italian American students, and the second one provides funding to students pursuing studies in Italian Studies.
Successful applicants for these varying scholarship awards will receive between $2,500-$10,000 to be used toward tuition and on-campus accommodation. Funding is provided for a one-year period and recipients may apply for funding for subsequent school years. A GPA of at least 3.5 is required to be considered for one of these programs, and they are naturally quite competitive.
Sons of Italy in America
Each year, the Order Sons of Italy in America offers 10-13 scholarships annually under the National Education and Leadership Awards program. This generous organization is invaluable for Italian students and has awarded fifty million dollars to date in the name of education.
Each scholarship provides financial awards ranging from $5,000-$25,000. U.S. citizens of Italian descent who are enrolled in either undergraduate or graduate programs are eligible to apply, as are high school seniors. The following documentation is required: a resume, personal essay, results from standardized tests (SAT, ACT, LSAT, GMAT, etc.), official transcripts, and two letters of recommendation.
High-school seniors may also apply for the Henry Salvatori Scholarship. Those that wish to apply for this source of funding will also be considered for the National Education and Leadership Awards. Additionally, individuals in their junior or senior year of an Italian Studies major at an accredited university can apply for the Italian Language Scholarship. See the Order Sons of Italy in America website for more information on applying.
Temple University, The Joseph and Elda Coccia Scholarship for Italian Studies
One scholarship of $1,000 will be awarded in the fall and spring semesters to a student Italian Studies major attending Temple University Rome through the Temple University Office of Education Abroad in Philadelphia. A GPA of at least 3.5 is required. In choosing recipients for this award, preference is given to those who are members of the University's Italian Club.
Florence Italian Immersion Scholarship
The New York University (NYU) Florence Italian Immersion Scholarship is open to student Italian Studies majors or minors at a non-NYU university that do not have an "institutional relationship in place with NYU." Successful applicants will receive a $2,000 tuition credit toward NYU courses being conducted in Florence.
Applicants must have already completed a minimum of three courses in Italian Studies to be considered for this scholarship option. In addition, a personal essay must be submitted, along with a research paper the student had prepared for a university course. The paper must be written in the Italian language, and the grade received from the instructor must be indicated.
The amount of monies provided for one semester abroad range from $750-$1,500 for a semester and $1,000-$3,000 for one academic year. Application forms are available online for this substantial award.
Rotary International Ambassadorial Scholarships
The Rotary Foundation has provided scholarships to students for more than 50 years. They are a deeply embedded organization committed to the character, moral standing, altruism, and charity of their chapters and individuals. Three different programs, called the Ambassadorial Scholarships, are offered to support these values and the practice of education and giving back on an international level:
Recipients of the Academic-Year Ambassadorial Scholarships receive US $23,000.00 to assist with the cost of one year of study in another country (including universities located in the United States). The funds may be used toward tuition, accommodation, books and supplies, and transportation to and from the country of study.
Multi-Year Ambassadorial Scholarships are a version of the above award that provide funding for two years of degree-program study in another country. In this case, two payments of US $11,500.00 are made to help defray educational costs.
Those individuals interested in pursuing language studies abroad, including those studying Italian, can apply for a Cultural Ambassadorial Scholarship, which provides funding for either a three- or six-month immersion program in that country's language and culture. Either $10,000 for 3 months, or $15,000 for six months of study will be awarded to successful applicants.
In addition, you should check with your local Rotary Club chapter to see if they are offering their Global Grants program. This incentive is beginning to send deserving students off with a whopping $30,000 to work in the areas of sustainable development, medicine, or education in an area of a country where need is dire. If this philanthropic work appeals to you, contact your local Rotary Club to see if there are opportunities in this arena for Italy.
New York University
Of course the most famous college in New York must necessarily have a study abroad program in the country where so many of its residents originate. Not only does NYU have a strong Italian department, they also have a satellite collegiate site – called a NYU Global Center – in Florence, where students may live, learn, explore and work on their undergraduate or graduate degree.
Architecture, economics, art, and family studies are all examples of popular courses that NYU students can delve into when living in Florence. Pre-law, pre-business, and language studies are all also available. Students applying for a spring or a fall semester in Florence must already be NYU students in good-standing. Scholarships in amounts between $1000 and $5000 are available to students who are in need.
University of Michigan

Those who wish to immerse themselves in the language and culture of Italy can apply for a Vincenti Study Abroad Scholarship through the University of Michigan's Department of Romance Language and Literature.
Applications are accepted twice a year, in September and January. Funding decisions are based on applicants' academic scores, and funds are good for a semester or year of study in Italian language.
Miami University, Ohio, International Education Scholarships
International students pursuing any program at Miami University, including Italian Studies, are eligible to apply for an International Education Scholarship.
This merit-based source of funding provides up to $10,000 per academic year. Awards are given to incoming undergraduate students only.
More Options for Study in Italy
As you can imagine from the above sampling of programs, the availability of opportunities for study in Italy are virtually endless. If your school is one of the few that does not have a specific program association in Italy, you may even be allowed to create one of your very own for a well-defined study of Italian culture, arts or history.
If you'd rather go through an independent study abroad organization just for students than a specific college, the International Studies Abroad hub might be a good resource for you to look into. ISA offers programs in both Florence and Rome, including the Florence University of the Arts and Apicius International School of Hospitality's course in Business, Hospitality, Design and Liberal Arts, as well as the American University in Rome's studies in Business, Communications, International Relations, and Liberal Arts. These programs are well fleshed out and pricey, but ISA offers a number of research grants, repeat-student discounts, and memorial scholarships to counteract this factor.
No matter what your particular take on your planned curriculum in southern Europe, you will have no trouble finding scholarship benefactors willing to support your academic intentions. Because you will be competing with so many other students also vying to study in ever-popular Italy, though, take care to make your angle and intended research unique and important, and so be memorable to those who will be funding your trip.
Social Sciences
Browse Scholarships
Resources
More Educational Resources