Scandinavian Studies Scholarships
Get the Inside Track on International Affairs and Politics
Scandinavia is comprised of the nations of Denmark, Finland, Iceland, Norway, and Sweden. This area is great for visitors, and offers many activities to those traversing its plains. There is something for everyone from exploring their waterfalls, glaciers and volcanoes to watching a show at the brand new Oslo Opera House. You may think there are just not enough hours in the day to truly enjoy all that is offered - but there is the possibility of a Midnight Sun!
There are many who are interested in this region academically, and choose to dedicate their efforts to receiving a degree in Scandinavian Studies. This gives students the opportunity to work in the arts, economics, business, translation, tourism, or social science fields. The best way to learn about an area or country is to visit. This is why there are many scholarships to help those who can't quite afford to go on these study abroad programs.
Scholarship Programs
The American-Scandinavian Foundation
The American-Scandinavian Foundation is the foremost educational and cultural link between Scandinavia and the U.S. Their aim is to provide fellowships and grants to further international understanding between the U.S. and Scandinavia. They offer fellowships to both Scandinavians and Americans wishing to study abroad. Specifically for Americans, they offer fellowships of up to $23,000 and grants up to $5,000 for research in one or more Scandinavian countries. They do require that you have some proficiency in the language of the country in which you are visiting.
University of Washington, Department of Scandinavian Studies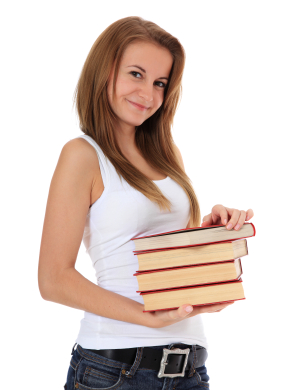 The Department of Scandinavian Studies at the University of Washington offers extensive courses in the history, languages, literatures, and history of Scandinavia. They offer many scholarships designed specifically for different majors and for study in specific countries of this region. These funds can be used for a variety of expenses, such as tuition, books, and fees.
Scott Nelskog Endowed Scholarship: this scholarship goes to students in the Norwegian program. this funding goes toward paying for tuition. Any money left over can be used for books, fees, and other expenses. This scholarship is for $3,100.
They also offer awards to support students who wish to study abroad.
Kathe and Ragnar Steene Endowment: this award is given to either both undergraduate and graduate students studying Scandinavian Drama and Film. It is required that students submit a statement of objectives and a description of the research project. This award provides a travel stipend of $1,500.
University of Oregon, Department of German and Scandinavian
The University of Oregon offers the Scandinavian Studies program. This curriculum focuses on promoting the learning of and preserving Scandinavian languages and literatures. The Friends of Scandinavian Studies is a community-university volunteer organization which provides financial support to students in the Scandinavian department to ease the financial burden of school. They offer funds to help students pay for books and magazines. To be eligible, students must complete an application, and submit a statement stating why you are interested in Scandinavian Studies, plans of participation in the group, and you must discuss your financial need. Also, two letters of recommendation are needed along with your transcripts.
Luther College, Department of Scandinavian Studies
Those who attend Luther College have the opportunity to study abroad in Scandinavia. This trip can be quite expensive and they offer a scholarship to help cover expenses. The Wigeland/ American-Scandinavian Foundation Scholarship provides funding which allows students to spend a semester or academic year studying in Scandinavia. As part of the Norway-Telemark College Exchange Program students are required to be at least sophomore in standing, and must have a GPA of at least 3.0.
Ohio State University, College of the Humanities
Just south of Scandinavia lies Germany. Ohio State University offers students the chance to study Swedish and many other topics regarding to Scandinavian culture. They offer various scholarships to help students pay for this trip. The Dieter Cunz Award goes to a student who has performed tremendous work in Germanic studies. The student does not have to be a German major or minor, and this award is for $300.
Social Sciences
Browse Scholarships
Resources
More Educational Resources