African Studies Scholarships
Interdisciplinary Major Leads to Array of Career Opportunities
At the post-secondary level, African Studies encompasses a breadth of material from courses in linguistics, politics, history, economics, and anthropology to sustainable development and indigenous art. Africa is the umbrella to dozens of underdeveloped and developing countries with a shared history that ranges the gamut of interdisciplinary studies, including such issues as slave trade, colonialism, human rights, healthcare, democratization, environmental degradation, and civil war and genocide, among a slew of others.
You as a student in this pursuit can be the link that brings this rich history to light in modern studies. Professionals with a degree in African Studies are well prepared to pursue careers in an array of fields, such as social work, teaching, law, and international relations. If you choose to major in African Studies and continue onto graduate studies to reach the termination of the field, you will find a bounty of research waiting to be done and plentiful funding options to support you.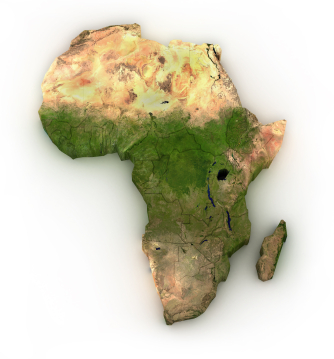 While the opportunities for undergraduates in this highly specific major are limited in number, the ones that exist are quite generous. You may also choose to take initiative and supplement these resources by hunting down funding opportunities in your local area or from your college as well. Begin your journey in African studies by looking over this list of scholarships.
Scholarship Programs
University of Rochester, The Frederick Douglass Institute for African and African-American Studies
The Institute offers both pre- and post-doctoral fellowships to students majoring in African Studies. The pre-doctoral fellowship is available to a student from any U.S. university. The Fellow will receive a stipend of $23,000; he or she will be expected to assist the Institute's director in scheduling lectures and events. Individuals who have finished the requirements for a Ph.D. in African Studies are eligible to apply for the post-doctoral fellowship. A stipend of $35,000 is paid to the recipient to allow him or her to complete a research project in one academic year. The post-doctoral Fellow will also teach one course per semester during the Fellowship year. This award is very significant for graduate studies, so take advantage of the opportunity if you are at that level and apply carefully.
Woodson Institute for African-American and American Studies Pre-doctoral Residential Research and Teaching Fellowship, University of Virginia
Individuals who have completed the requirements for a Ph.D.,with the exception of the dissertation, prior to August 1, 2007 will be considered for the Woodson Institute Fellowship. This opportunity is open to candidates from any country. Under the terms of the Fellowship, a stipend of $20,000 per year will be paid for two years starting August 15, 2007. The cost of health insurance will also be covered. Fellows will be in residence at the University of Virginia during the award period.
University of Florida, Center for African Studies
The Center for African Studies at UF offers undergraduate minors and graduate degree programs in African Studies as well as a Masters in Sustainable Development Practice and study abroad programs in Africa. They also offer some programs for financial assistance for these studies. One program is the U.S. Department of Education funded Title VI Foreign Language and Areas Studies (FLAS) Fellowship. The FLAS Fellowship is available to graduate students who have chosen a concentration in African Studies. Candidates are required to take courses in African language study. Interested persons are required to have enrolled in the department of their choice before applying for the FLAS Fellowship. One award in the amount of $14,000 will be made. In addition, funding to cover the full cost of tuition and fees for up to three years will be provided.
A Summer Foreign Language Intensive Study Fellowship is offered to graduate students interested in taking an intensive language course at any of the USDOE Title VI approved institutions. The amount of the Fellowship is $2,400 plus the cost of tuition. In some cases, travel awards are also offered.
UF graduate students who wish to conduct field research in Africa may be interested in applying for one of a number of research awards, including the Jeanne & Hunt Davis Graduate Research Award, the Madelyn Lockhart Graduate Research Award, and the David L. Niddrie Memorial Scholarship. For the latter, $500 will be awarded to the student who submits the best research proposal.
Woodrow Wilson International Center for Scholars
This well-respected research center offers a few opportunities for those interested in African studies. The Africa Program Internship brings undergraduate, graduate, and recently graduated interns to Washington D.C. to immerse them in the work done on a daily basis in African studies. Selected students will be proficient at written French and well-versed in the goings on of modern Africa.
The center also brings in students yearly to participate in a 9-month fellowship in African studies. The focus is on cultural and political research issues relevant to African nations and the US. Interested students may find out more about the application on their website.
Center for African Studies, University of California Berkeley
UC Berkeley recommends one of three tracks for students interested in doing undergraduate work in African Studies: a major in African-American studies through the department, a minor in Global Poverty and Practice, and their Development Studies Program. Berkeley also has four Master's and Doctoral tracks appropriate for an African Studies student. To support these pursuits, the department offers two undergraduate fellowships and several graduate fellowships for those committed to studying Africa.
More Options for African Studies Majors
In your applications to the above scholarships in African studies, make sure to be as direct and detailed about your intentions in the field. You will be memorable to benefactors and considered seriously for monetary award if you express clear interest in a specific path of research, African country or historical event, or language. Such a broad field of study that includes an entire continent necessitates being narrowed down into a section of expertise that you can master.
Social Sciences
Browse Scholarships
Resources
More Educational Resources