Environmental Economics and Policy Scholarships
Get Free Money for Your Degree
A degree in Environmental Economics and Policy exposes students to an array of curriculums in different departments. Some of the subjects include finance, economics, ecology and agriculture, and law and politics. Those with this major can find a career almost anywhere in the public or private sectors. Almost every company or organization needs someone who specializes in environmental policy. Because of the demand for these students, there are numerous scholarships available.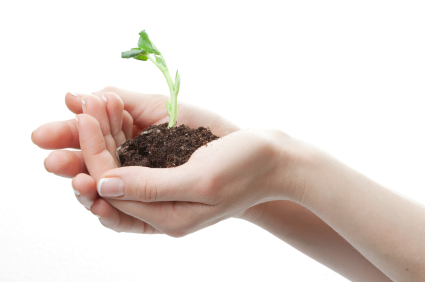 Private Funding
The Morris K. Udall and Stewart L. Udall Foundation is committed to educating people on their national heritage through scholarship, fellowship, and internship programs. They also work to promote the practice of resolving environmental conflicts. The Udall scholarship is awarded to 50 students annually who are working towards careers relating to the environment, tribal public policy, or Native American health care. This program has three areas of focuses, with one of them being solely about environmental policy, education, science. This award is for up to $5,000.
College Scholarships
The University of Connecticut offers a special program for those in the Department of Agricultural and Resource Economics. Their Environmental Economics and Policy focus teaches students about the problems that go along with human handling and mismanagement of natural resources and the environment. They also learn how to correct the flaws associated with this topic and work toward creating better practices to preserve these resources for future generations. The university offers the Russell Palen Scholarship for Resource Economics Majors. Student majoring in Resource Economics are eligible to receive this award annually for $500. Students may apply yearly for this scholarship.
Washington State University has an environmental and resource economics major where students learn to create apply sound, economic and management decisions to issues related to all aspects of the environment. Their goal is to prepare those who foresee a career in environmental planning. The Jeffrey Krautkraemer "Pay it Forward" Scholarship goes to undergraduate students in the Department of Economic Sciences. The idea behind this scholarship is that though we may not be able to pay back all of the people who have helped us to succeed in life, we are able to "pay it forward" to others to inspire a generation of giving. The award is for $1,000.
There are many scholarship opportunities for students at the University of Georgia enrolled in the College of Agricultural and Environmental Science. The CAES Alumni Association provides charitable scholarships to students based on merit. their Young Alumni Award goes to students who have attained excellence in their field and community. Similarly, their Award of Excellence goes to those alumni who have also made incredible impacts in their field and community. There are also many different departmental scholarships for students in specific majors, to those with high financial need or are from diverse backgrounds. To find these, check out their scholarship page.
North Carolina A&T State University's School of Agriculture and Environmental Sciences offer a diverse group of courses to students. They are a leader in Laboratory Animal Science and Landscape Architecture with outstanding curriculums in natural resources management, biotechnology, and many more. They offer their students a number of scholarship opportunities.
USDA 1890 National Scholars Program- this scholarship awards students free tuition. Those studying agriculture or any related subject are eligible to receive this award.
Smith-Allen Scholarship- students in agricultural economics with a GPA of at least 3.0 qualify for this award. It provides $500 per year.
The Cargill Endowment- this scholarship awards students $1,250 per year. You must be majoring in agricultural business, animal science, business, or accounting to be considered .
The Harvard University School of Public Health is dedicated to creating a better world by teaching new generations to become global health leaders. They offer many need-based and merit-based scholarships to students. for more information, visit their financial services page.
Government Funding
The Environmental Protection Agency (EPA) has a concise mission: to protect human health and the environment. The EPA offers numerous fellowship programs and scholarships for students and scholars who are planning on careers relating to the environment.
National Network for Environmental Studies- students focusing on pollution control environmental protection are eligible for this award. The amount of this award varies depending on the student's level of education, duration of program, and location of the project.
Science to Achieve Results Graduate Fellowships- this fellowship encourages students to pursue careers in environmental fields. Master's and doctoral level students with environmental disciplines are able to apply for this award. This fellowship provides up to $42,000 per year of support.
American Society for the Advancement of Science Fellowships this fellowship provides funding to engineers, mathematicians, and scientists with a doctoral level degree who are in fields relating to environmental management and environmental science.
Social Sciences
Browse Scholarships
Resources
More Educational Resources