Scholarships for African-American Studies
Keep Up With Your Tuition Costs
African-American Studies is an interdisciplinary field devoted to the history, culture, and politics of African Americans, from Africa through the Caribbean. It is a rich topic that encompasses religion, literature, sociology, humanities, and other routes of scholarly inquiry. Because of its breadth of subject matter, this area of study is applicable to a wide range of career paths: education, law, government, politics, communications, social work, and business.
Financial assistance is available to those studying at both the undergraduate and graduate levels. Here are some examples to consider:
Ford Foundation Predoctoral Diversity Fellowships
Approximately 60 fellowships are offered each year at the at the predoctoral level. Each fellowship provides funding for three years, or can be spread over five years, to a student pursuing either a Ph.D or an Sc.D. Recipients must show commitment to teach and research at the college or university level as a career goal and have a superior academic record. Individuals pursuing major disciplines and interdisciplinary ethnic studies programs, including African-American Studies, are eligible to apply for funding. Because one of the foundation's major goals is to augment minority groups that are underrepresented in the American professoriate, applicants should be: Alaskan Native; African-American; Mexican American; Native American Indian; Native Pacific Islander; or Puerto Rican.
An annual stipend in the amount of $20,000.00 is paid to each Ford Foundation grant recipient, in addition to an award to the institution in lieu of tuition and fees and other benefits. An application form is available online. In addition, an official transcript, an essay, letters of recommendation and other materials are required.
University of Rochester, Frederick Douglass Institute for African and African-American Studies
The University of Rochester and the Frederick Douglass Institute offer: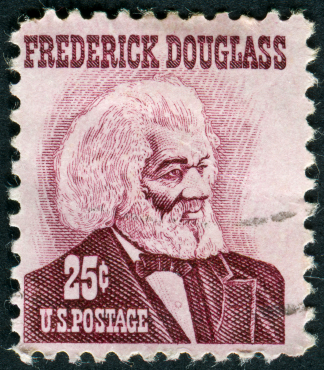 The University of Rochester awards merit-based scholarships to freshman and transfer students who demonstrate outstanding academic achievement and potential, regardless of financial circumstances. Merit scholarship amounts range from $2,000 per year to full-tuition.
All admitted undergraduates are also considered for merit scholarships. Merit scholarships are awarded to students during the admission process and renewed annually if high academic performance is maintained. Students who receive annual scholarships of $15,000 or more must maintain a 3.0 GPA requirement.
A post-doctoral teaching fellowship to those who have already obtained their Ph.D, including from other universities, in a field related to African and African-American Studies.
A pre-doctoral fellowship is also offered to a graduate student from any university. The recipient will assist the institute's director in organizing lectures and other activities.
The Frederick Douglass Institute Research Award offers Rochester graduate students variable grants for research in the field of AAS, such as travel for research purposes and professional conferences, and expenses connected with research and course development.
University of Houston, African American Studies Program
Several scholarships are available to students enrolled in minor and major degree programs in African-American Studies at the University of Houston. The scholarships are awarded based on merit; the minimum GPA required to be considered varies with each program. Five undergraduate scholarships provide $1,000 in funding to successful applicants, while two others help with paying for textbooks or studying abroad. For graduates, UH offers graduate an assistantship and one graduate certificate scholarship to UH students.
University of Kansas, Multicultural Scholars Program (MSP)
The University of Kansas offers scholarships for students in African and African-American Studies:
Juniors and seniors can apply for the $1,500 Nelson Family Scholarship funded through the honors program. Honors students in the College of Liberal Arts & Sciences also can apply for $300 to $500 awards for professional conferences or off-campus research.
The Department of African & African-American Studies also provides a few scholarships funded by the Educational Opportunity Fund (EOF) of the Student Senate. Applicants must be at least a sophomore. The awards vary in value, and previous recipients can apply.
Four McNair Scholarships are also available to AAAS students, administered by the McNair Scholars Program of the School of Education and funded by the U.S. Department of Education for students from groups traditionally underrepresented in graduate school. The awards offer six academic credits, a summer internship with a generous stipend, mentoring and a host of other benefit.
AAAS students also can apply for admittance into UK's Multicultural Scholars Program (MSP), which offers five generous scholarships, along with mentoring from students and faculty members at KU. The goal of the program is to recruit minorities and other under-represented students (including first-generation college students and those with high financial need). Upon admission as an MSP, a scholarship is provided as long as the student remains in the program, if funding is available.
The Metropolitan State College at Denver, Department of African and African-American Studies
Metropolitan State offers the African American Studies Scholarship to attract new students majors into the field. A GPA of at least 2.5 is required. Students interested in applying for the scholarship must have completed a minimum of 60 hours of coursework to be considered. At least 12 hours of the coursework must have been taken at Metropolitan State College.
Social Sciences
Browse Scholarships
Resources
More Educational Resources