Political Science Scholarships
Work toward Pre-Law, Politics, or Journalism Careers
Political science is the oldest of the social sciences, originating with the ancient Greek philosophers. As a student of political science, you will study what drives political systems and how to answer questions about the allocation of power and control to governments and other entities.
One of the most appealing facts about political science is the extent to which it overlaps other disciplines like history, economics, and law. That breadth means a degree in political science prepares you for a variety of careers in fields like public administration, international relations, and politics.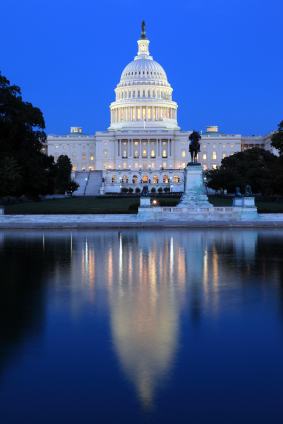 Scholarships From Colleges
Austin Peay State University
The Department of Political Science at Austin Peay State University awards four scholarships to its students. Here they are:
The George O. Albright Scholarship goes to an upperclassman who is majoring in political science or pre-law. Preference is given to those born in Montgomery County, Tennessee.
The Truman Hester Memorial Scholarship is sponsored by the Montgomery County Republican Women's Club, and recipients may apply more than once. Eligibility depends on maintaining a 3.0 GPA, and you must be a political science major.
The Montgomery County Bar Association – John H. Peay Scholarship is given to a junior or senior in pre-law, although the scholarship is administered by the Department of Political Science. The GPA requirement is 3.0, the scholarship is renewable, and the amount is $500.
The Williamson-Kanervo Scholarship is awarded to a junior on an annual basis. You must be a full-time student with a GPA of 3.0, and the scholarship is for $500.
Western Michigan University
Western Michigan University's Department of Political Science has posted a page of information on its scholarships and other awards. Here are three examples:
The Mark Denenfeld Memorial Endowed Scholarship goes to a senior political science major with an excellent academic record who has a history of community service. It is worth $500.
The Donald Gilmer Endowed Scholarship is given to a student planning a career in public service. To be eligible, you must demonstrate participation in the Lansing Capitol Intern program.
The Howard Wolpe Scholarship supports a political science major in the senior year. You must be a U. S. citizen to apply, and Michigan residents are preferred.
Aquinas College (Michigan)
The Political Science Department at Aquinas College (Michigan) offers four scholarships, not all of which are awarded annually. Here is the list:
The Richard Blake Memorial Scholarship (minimum of $1,500) is awarded to a hard-working student focusing on political science and international relations. A 3.5 GPA is required.
The James and Hazel Short Political Science Scholarship, bringing at least $1,000, is given to a financially needy undergraduate who has at least a 3.0 GPA.
The Jackman Palmatier Scholarship is designed for a full-time undergraduate who had a GPA of at least 2.5 in high school, and it brings a minimum of $1,000.
The Frank and Julia Ferugheli Memorial Scholarship was established for undergraduates with a 3.0 GPA. Those who intend to enter law school and participate in the Model United Nations program receive preference, and your financial need will have some weight.
UCLA (University of California, Los Angeles)
The UCLA Department of Political Science provides five Brad Sherman Scholarships annually, for $1,000 each. You must be able to show an interest in a career in public life (as a public servant or officeholder).
University of California (Berkeley)
The Charles and Louise Travers Department of Political Science at the University of California (Berkeley) provides two generous awards for its students, as follows:
The Travers Scholarships in Ethics and Politics go to students (one male, one female) who want careers in government, with a view to familiarizing them with the ethical complexity inherent in governing. You must include one of these two courses in your schedule: Ethics, Politics and Leadership or Ethics and Justice in International Affairs, and the award includes a summer internship.The Travers is worth $12,000.
The Travers Family Undergraduate Fellowship at the Commonwealth Club is an interesting opportunity involving one of two internships at that club. Your choices are the Programming track or the INFORUM track, and this part-time job will benefit your education and pay $12.00 per hour, plus your cost of travel to and from San Francisco for work.
Scholarships From Colleges
The American Political Science Association (APSA) has set up a minority assistance program to encourage diversity in the field of political science. The APSA Minority Fellowship Program is for students who are beginning a doctoral program in political science. You must belong to one of the following groups to qualify: African-American, Asian Pacific American, Hispanic, or Native American.
You must provide reference letters, GRE scores, a transcript, and a brief essay with your application, and the award is in the amount of $4,000.
Note: The above constitutes a small sample of what you will find if you're majoring in political science. It's a well-funded discipline because of its connection to government.
Social Sciences
Browse Scholarships
Resources
More Educational Resources