Scholarships in Women's Studies
Gender Equality and Feminism Unite to Prepare Graduates for All Walks of Life
Contrary to popular belief, the Women's Studies department is not solely populated by females. Programs that are popular with both men and women explore all aspects of women in the US and the multicultural lives of women in other parts of the world, exploring the role of women as a vital part of a holistic world. The modern Women's Studies program offers curriculum across an interdisciplinary plane that holds valuable insights into the role of women in light of history, politics, religion, society, culture and economic environments.
Most programs strongly emphasize key concepts of gender equality and feminist values as a continuing movement. With so much significant cultural movement in the role of women over the last century, it is not uncommon for students of Women's Studies to be quite active in politics and other social movements. The work toward gender equality, in areas such as equal pay and abortion rights, is still very much happening. The heart of this work in the college arena is the Women's Studies department.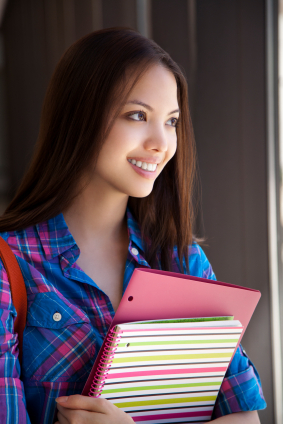 Graduates of a Women's Studies program head off into a wide range of careers from professorship to social work. Because the degree is considered multi-disciplinary, basing every other subject around the broad core of womanhood, it prepares students for careers in the same way as a well-rounded liberal arts education. Graduates may pursue graduate and post-graduate work in the field, or go straight to work in medicine, religion, business, politics, or cultural research in both public and private sectors.
Begin your exploration into Women's Studies department by looking into some funding for your program. There is a bundle of scholarship opportunities specific to those dedicated to the pursuit of Women's Studies. The ones below originate from both private and public sources
Scholarship Programs
California State University, Chico Department for Gender Studies
Students pursuing Women's Studies at California State University-Chico Department for Multicultural and Gender Studies may receive their bachelor's with a concentration in Women's Studies, or a minor in Women's Studies. For funding, they may apply for the very popular and generous Jen O'Hare Scholarship. Established in memory of a beloved student and classmate, the scholarship has grown from the contributions of all who love and miss her. Applicants must apply their career dreams and educational goals to an essay that expresses their passion for Women's Studies. Awards are $2,000.
The Chico Department additionally offers two more scholarships, and one award:
Casey Jackson Memorial Scholarship
Natividad G. Lucero Scholarship
Multicultural and Gender Studies Scholar-Activist Award
Students in the department may apply for these scholarships through their website.
Appalachian State University
Appalachian State University in North Carolina offers two scholarships to students pursuing Women's Studies. The program at ASU was among the first few established in the U.S. collegiate scene, and so is quite esteemed. ASU offers these two scholarships for those in Women's Studies:
The Frances Holland Black Endowed Fund in Women's Studies offers $600 awards to those who engage in an internship focused on women's studies, particularly "feminist perspectives."
The Maggie McFadden Fund provides travel scholarships for Women's Studies students with financial need and the desire to attend professional conferences and seminars relative to the major.
Avila University
Avila University in Kansas offers one of the oldest Women's Studies programs in the U.S as part of their Liberal Arts and Social Sciences department. Students only have the option to minor in WS, but the department offers a scholarship. Applicants must show academic excellence and serious interest in the Women's Studies program. Further criteria include an outstanding essay and demonstrable financial need.
University of Wisconsin – Madison
The Ruth Bleier Scholarship in the Natural Sciences is offered as part of the Women's Studies program at the University of Wisconsin-Madison. Ms. Bleier was known for her dedication to the feminist movement and her commitment to gender equality. Qualified applicants must be pursuing a degree in the Natural Sciences and as well as in the Women's Studies department, and must be outstanding in their application.
San Diego State University
Students pursuing a degree in Women's Studies at San Diego State University may choose from Bachelors or Masters programs. Masters students are well prepared to go onto doctoral programs in an array of studies if they so choose. The SDSU Bread and Roses Center is a focal point for educators, students, activists, feminists, art students, politicians and others to come together in the name of gender equality. In fact SDSU boasts the Bread and Roses Center, established in 1970, is the only organization of its kind in the U.S. Scholarships available to Women's Studies students include those targeted specifically to single mothers, activists, and writers:
The Betty Nesvold Scholarship is given to academically outstanding students in the WS program. Seniors are not eligible unless they are returning in an M.A. program. Awards are $1,000.
The Joanne Davis Women's Studies Scholarships are awarded to outstanding students who are also the first in their family to go to college. Applicants must also craft an essay on the impact college and Women's Studies has on their lives and their future.
The Deb Petersdotter Scholarships are aimed at non-traditional and challenged students, especially single mothers trying to earn a college degree and enrolled in the Women's Studies program. Applicants must be able to compete with the written word by writing an essay on a specific topic. Multiple awards up to $1500 are given.
The Andrea O'Donnell Memorial Scholarship is important for both the type of student it aims to reward and the student it memorializes. Qualified applicants must not only be academically motivated, but committed to social and political women's activism. Awards are $1,000.
SDSU encourages all eligible applicants to apply for the appropriate scholarships, and apply early and completely. All winners are publicly recognized at the annual scholarship lecture.
Professional Scholarships
Women's E-News
Helena Rubenstein Editorial Internships at Women's E-News offer committed students who are talented writers very generous professional opportunities. Those selected work in NYC and are engaged at all levels of the production process of a feminist-driven publication. Preference is given to those in their senior year of an undergraduate degree or better yet, in a graduate program.
National Organization for Women
The nationally recognized National Organization for Women (NOW) offers internships for students pursuing a Women's Studies major or related field of study. Internships are focused on feminist political activism and are completely volunteer-based. Interested applicants may choose from a list of internship "teams" with which to work. This is a great opportunity for the student activist who is seeking to round out their Women's Studies degree with real-life experience.
More Opportunities in Women's Studies
Remember to check with your local women's resources to find any other financial aid or grant money that may be available to you. Chapters of various sororities, community centers, or women-predominant organizations may have further scholarship opportunities that you can use to supplement the costs of your university's program. Also, the Women's Studies department of your college may have privately funded scholarship awards hat you have access to. Contact your financial aid office to inquire.
The more specific you are about your passion for Women's Studies, the more confident your benefactors will be in your dedication and the more likely you are to garner financial support for your education. Make your intentions clear in your essays and applications, and you will be well on your way to receiving scholarship funding for your Women's Studies degree.
Social Sciences
Browse Scholarships
Resources
More Educational Resources