Scholarships for Asian American Studies
Win Cash for College
Asian American Studies is an interdisciplinary field that explores the history of people of Asian ancestory in America dating back to the 18th century. It includes the study of such cultural groups as Chinese, Japanese, Filipinos, Koreans, Asian Indians, and Southeast Asians. This ranging field of study draws from psychology, sociology, history, political science, gender studies, art and literature. A bachelor's degree in this area can prepare students for work in the Pacific Rim, entering the teaching profession, or for a more specialized graduate program.
Financial assistance is available for those majoring in Asian American Studies at the university level. Perhaps one of the following scholarship options will be of interest to you: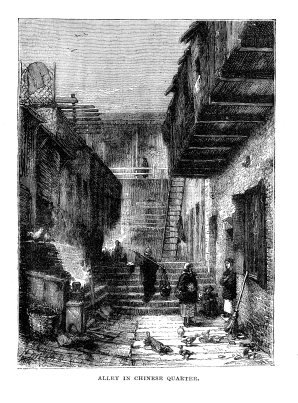 Conference on Asian Pacific American Leadership (CAPAL)
CAPAL is a non-profit, educational organization based in Washington, D.C., that is dedicated to building leadership and public policy knowledge within the Asian Pacific American (APA) community. The organization offers two scholarship-internship programs that offer some funding and real-world experience:
The Federal Internship Program places about 10 summer interns in a federal position with the Agricultural Research Services, Forest Service, and Rural Development. These internships are open to all majors looking to gain federal government experience. Each intern is awarded a $2,000 stipend and up to $500 for travel expenses.
The Scholarship Program provides three scholarships to outstanding APA college undergraduate and graduate students who will be serving in unpaid summer public service internships in the D.C. area. Two SunTrust Scholarships provide a $3,000 stipend plus $1,000 for housing and travel. The Asha Jaini Scholarship provides a $2,000 stipend. Applicants are responsible for arranging their own internship.
California State University, Sacramento, Department of Asian American Studies
CSU, Sacramento offers a $1,000 scholarship for a full-time student each year. Students of any major are eligible to apply for the Asian Pacific American Community Leadership Scholarship. Preference is given to applicants who have completed one or more course in this subject area and/or are planning on taking one or more courses during the year they receive the scholarship funds.
UCLA, Department of Asian American Studies
The University of California, Los Angeles offers scholarships and fellowships ranging from $500 to $8,000 through its Asian American Studies Center. They are given for community-oriented research, creative projects, campus or community service experience, and/or internships with specified community organizations.
University of California, Irvine
Students at UCI majoring in Asian American Studies can apply for a wide range of scholarships, internships and volunteer opportunities, including:
Smithsonian Institution Fellowship Program for graduate, pre-doctoral and post-doctoral scholars to conduct research at the Smithsonian Institution. Depending on the academic level, terms range from 10 weeks to up to a year, and the stipend ranges from $6,500 for graduate students to $45,000 for Ph.D.'s.
Multicultural Undergraduate Summer Internships at the Getty Museum's Center for the Study of Political Graphics. Interns are given a stipend of $3,500 for a full-time, 10-week summer position.
Swarthmore College, Department of Asian Studies
Swarthmore College offers two scholarship prizes for students in Asian American Studies: The Alice L. Crossley Prize is awarded annually for the best original essay on any topic in Asian Studies. The Genevieve Ching-wen Lee Award supports an annual competition for summer projects related to Asian American Studies. Information about these opportunities are published each spring.
University of Maryland, Asian American Studies Program
The University of Maryland Asian American Studies Programs offers these opportunities for students in financial need with a good academic and judicial standing:
Timothy J Ng Scholarship in Asian American Studies, $500
Linh- Thong Huu Nguyen Memorial Scholarship, $,1000, for declared Asian American Studies minors
Philip Vera Cruz Outstanding Community Service Scholarship, $1,000
Major General Taguba Profiles in Courage and Leadership Scholarship, $1,000, for a declared minor or Army/Air Force ROTC candidate
Specific essays for each award are required.
Social Sciences
Browse Scholarships
Resources
More Educational Resources