Top Scams You Need to Know Before You Search for Scholarship Awards
There are a wide variety of scholarship scams out there, and it may not always be easy to identify them. One thing you should always remember is that you should never be asked for money or any financial information in order to apply for a scholarship or to receive one. All legitimate scholarships will be free to apply for, and the information about these scholarships will be readily available online.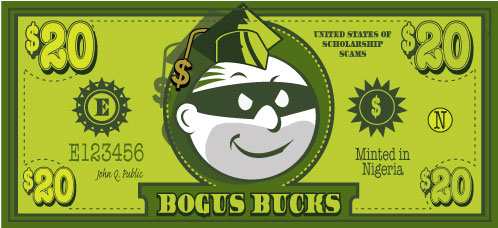 First Learn these Important Basics:
Never provide financial information.
Do not pay for information, to apply for the scholarship, or to receive the scholarship. You should never have to give money to apply for or receive a scholarship.
Always use reputable sources for your search. Many phony websites are set up to trick you into providing personal or financial information.
Know that you can find all information about scholarships yourself. This information is freely available, and you do not need special access to get it.
What to Look Out For
If you are ever unsure about whether you are dealing with a website or representative that's part of a scam, there are some common phrases that you might hear that will tip you off that something isn't right. Here are few things you might hear that are warning signs that you are likely dealing with a scholarship scam: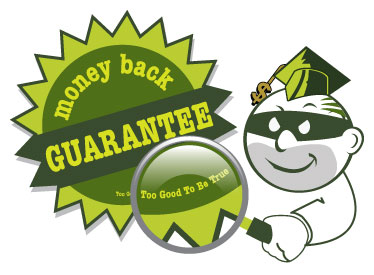 "Guaranteed or Your Money Back!"
No company can guarantee that you will receive a scholarship — ever. The only people who can guarantee that you will receive a scholarship are members of a scholarship committee — when they are notifying you that you have won. Shady companies may promise that they can get you a scholarship, but their "guarantee" may come with so many caveats that it's impossible to ever meet them all to collect on your refund if you don't get a scholarship. If anyone promises to get you a scholarship, that's a red flag that you shouldn't work with them.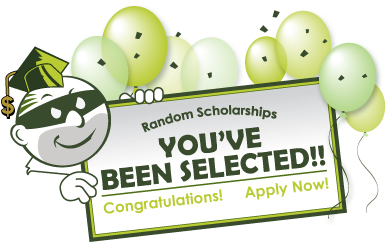 "You've Been Selected!"
These are just the words you want to hear — when you've actually applied for a scholarship. However, when you haven't applied for a scholarship but you receive an e-mail or letter telling you that you will get one, that's a big warning sign that you're dealing with a scam. Typically, the company just wants to collect your personal information or get money from you. Remember: You can only win legitimate scholarships when you actually apply for them.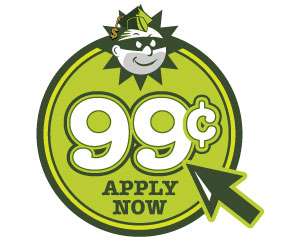 "It Will Only Cost—"
As mentioned above, searching for or applying for a scholarship should never cost money. Ever. Some services may charge money to help you conduct your search, but these services only have access to information that is freely available. Any attempt to charge you for information or to charge you to "hold" the scholarship is a scam.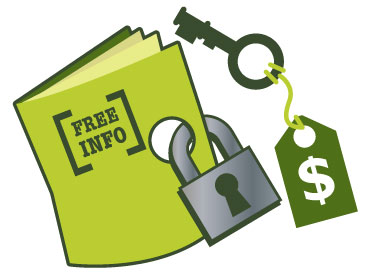 "We Have Exclusive Access."
No one has exclusive access to scholarship information. All information about scholarships can be freely found online. Anyone who claims to have access to a secret database is lying and likely is trying to charge you money for the "exclusive" information. In many cases, these companies never actually provide any information at all — they just take your money and run.

"We'll Do All the Work for You."
No company can do all the work for you. All they can do is provide you a list of potential scholarships to which you can apply. You have to fill out and submit all of your own applications. Companies who claim to "do all the work for you" are just trying to charge you for a Google search.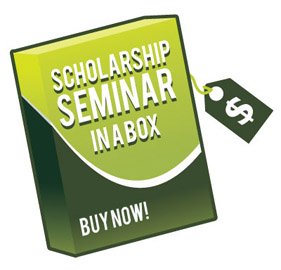 "You Just Need to Attend Our Scholarship Seminar."
A "scholarship seminar" is typically going to be an information session in which representatives pressure you into buying some product, such as a scholarship search service or a resume formatting service. In some cases, the product may not even be related to your scholarship search at all. It could be something like a time share or life insurance. These sessions include high-pressure sales tactics and can be very uncomfortable to leave without buying anything. If someone invites you to a "scholarship seminar," don't go.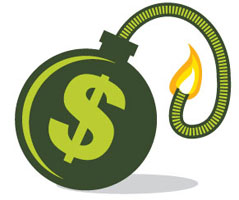 "Act Now!"
Other than submitting your application by the deadline, there is no reason you should ever have to "act now" to get a scholarship. If you are selected for a scholarship, it will be yours. Companies who want you to "act now" are typically trying to get your financial information.
…Other Warning Signs To Be Aware Of:
Any attempt to get your financial information or payment for any reason whatsoever. This information will never be requested by legitimate scholarship opportunities.
Promises for a low-interest student loan for a fee. Legitimate student loans are offered through the federal government, bank lenders and some other private institutions, and none of them require that you pay anything other than the interest charges that you will accumulate over the life of the loan.
The Scam That Isn't
There is one organization that breaks all the rules by making genuine offers that look like obvious fraud. At first glance, the website belonging to this organization looks suspicious, but a little research reveals it has a long and respectable history.
A few religious organizations may also make low-interest or interest-free loans to student members known to their communities. But in general, "unique interest-free loan" is exactly the type of wording to send up a red flag.
You can read more about scholarship scams on the following pages: the Federal Trade Commission (FTC)'s "Scholarship and Financial Aid Scams" page, College Board's "How to Spot Scholarship Scams" slideshow, the Better Business Bureau (BBB)'s "Avoiding Scholarship Scams" page, and the U. S. Department of Education (USDOE)'s —Scholarship Scams— page.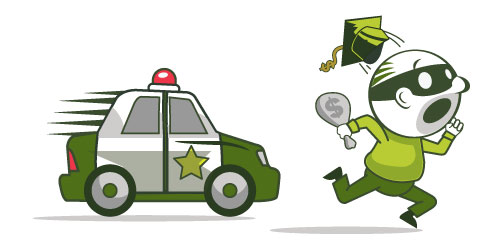 What to Do about Scholarship Scams
Despite your best efforts, you may still encounter a scholarship scam in your search for college aid. If you do run into a scam, or what you suspect to be a scam, there are several agencies to which you can report the company:
If you are unsure about whether you have encountered a scholarship scam or whether you should report it, talk with a financial aid counselor, guidance counselor or academic advisor at your school for advice.
How to Find Legitimate Scholarship Opportunities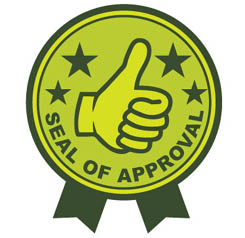 The good thing is that finding legitimate scholarship opportunities is quite easy. There are many well-known websites that provide searchable databases of available scholarships. You can search these sites by criteria such as academics, religious affiliation, race, gender, and so on to help you find a scholarship for which you may be eligible. Some examples include:
When evaluating a website to determine if it is a legitimate source of scholarship information, ask these questions:
Is there an "about" page with clear information about the company or the web page?
Is there information about how the scholarship information is compiled?
Does the site ask you for financial information or other person details? (It shouldn't.)
Is the site regularly updated?
Does the site attempt to sell you anything? (It shouldn't.)
Besides the Internet, other valuable resources for finding scholarship opportunities include:
Your academic advisor or financial aid counselor.
Your school's library or community library.
The financial aid office of the school you intend to attend.
Make sure that the scholarship opportunities you find are legitimate ones so that you end up getting money for your education, not losing money and winding up more in debt when you graduate. College will be a time of many lessons: Consider this the first one.
Browse Scholarships
Resources
More Educational Resources