Economics Scholarships
Prepare for a Good Career in Business and Industry
Economics is one of the social sciences, and it studies the allocation of the world's resources by and to individuals and societies. As an economics major, you'll study theories of markets and how they operate, learn the difference between classical and Keynesian economics, and take classes in both microeconomics (the individual functioning as an economic unit) and macroeconomics (the behavior of economies as a whole).
You'll understand how economic theory intersects with history, and see how economic pressures drive the actions of markets and governments. If you're interested in a double major, the disciplines commonly paired with economics include political science, business administration, history, and mathematics. Economics is a broad field, preparing you to enter careers like finance or banking, corporate management, public administration, or law.
The study of economics has both intellectual appeal and practical application, and the scholarships you find will reflect that utility.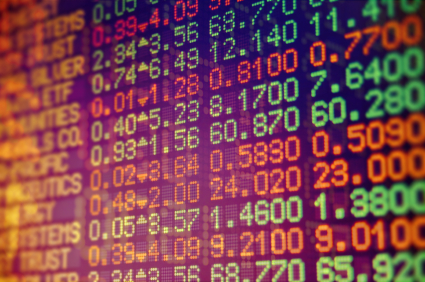 Scholarships From Colleges
Boise State University
Boise State University's Department of Economics has a page devoted to scholarship information for its majors, who must be juniors or seniors to apply. You may apply online. Here are three examples of what you can expect to find:
The Ellis Lamborn Scholarship goes to a student who carries at least eight credit hours and maintains a 3.0 GPA.
The Len B. and Grace Jordan Scholarship also looks for a 3.0 GPA, but gives students the opportunity to explain why they should otherwise be considered. The program offers traditional scholarships, research internships, or summer scholarships.
The Geetha Raha Scholarship goes to the student who shows the most professional promise.
University of South Dakota
The Economics Department at the University of South Dakota (USD) currently provides eight scholarships suitable for economics majors. Among those scholarships are the following:
The Daniel Bylander Economics Scholarship goes to an economics major with a GPA of at least 3.0 who is entering junior or senior year and graduated from a South Dakota high school.
The Alan Nichols Scholarship is awarded to a senior economics major who is in good standing with USD, scored in at least the 50th percentile on the GRE, and has at least a 3.25 GPA.
The Qwest Research Scholarship is of particular interest because it provides funding for an independent research project. Successfully completing such a project would be a valuable addition to your academic resume.
Missouri University of Science and Technology
The Department of Economics and Finance at the Missouri University of Science and Technology has posted a page of scholarship information, including the following scholarships for economics students:
The Maxwell C. Weiner Scholarship in Economics and the Phelps County Bank Scholarship are both for either economics majors or dual majors.
The Economic Royalty Fund Scholarships are given to both majors and minors. There are several varieties of awards, such as the Microeconomics Royalty Scholarship for Freshmen and the Microeconomics Royalty Scholarship for Economics Minors.
University of Nebraska at Omaha
The University of Nebraska at Omaha's Department of Economics reserves four scholarships for undergraduate majors. Here they are:
The Barbara Miller Memorial Scholarships, one awarded to a junior and one to a senior. Applicants must be full-time students with a GPA of at least 3.0. If you receive a Miller scholarship as a junior, it may be renewed if your GPA in both semesters was at least 3.5.
The James C. Horejs Scholarship and the Union Pacific Economics Scholarship, for juniors or seniors with a GPA of at least 3.0.
The Bun Song Lee Scholarship, which has the same criteria as the Horejs and Union Pacific awards plus one additional requirement: applicants must attend school full-time.
Bowling Green State University
Bowling Green State University's Department of Economics offers five scholarships, as well as other awards, to its economics students. The following are three of the possibilities:
The Alumni-Faculty Scholarship goes to the winner of an essay contest on a public policy topic of your choice. Applicants must have finished nine hours in economics with a GPA of 3.0 for those courses or be nominated by an economics professor.
The Amena Khatun Economics Scholarship is given to an undergraduate with a major or specialization in the department who has completed at least three economics courses. Applicants must have a 3.3 overall GPA.
The John Hoag Economics Scholarship is awarded to a senior who has an economics major or specialization and has demonstrated both academic excellence and special interest in the field. Students who have finished at least 12 hours in economics are preferred, and no application is necessary.
Scholarships From Private Organizations
Daughters Of The American Revolution
The Daughters Of The American Revolution awards the Enid Hall Griswold Memorial Scholarship to a junior or senior attending an accredited university and majoring in one of the following fields: political science, history, government, or economics. The Griswold scholarship is a one-time award, worth $1,000.
Social Sciences
Browse Scholarships
Resources
More Educational Resources