French Studies Scholarships
Study in the U.S. or in France
The French language is spoken worldwide by over 70 million people in countries of Europe, Canada, and parts of Africa, Southeast Asia, and the Middle East. Such a ubiquitous language with such rich history and potential in the worlds of culture, politics, economics, and literature, necessarily demands its own field of study.
Students wishing to pursue a degree in this area of French studies will not only immerse themselves in the romantic language and renowned literature, but will also gain knowledge about French culture and history. The French studies major is interdisciplinary and so will especially appeal to those looking forward to a career in the areas of education, business, or international affairs that will want to be supplemented with the French language.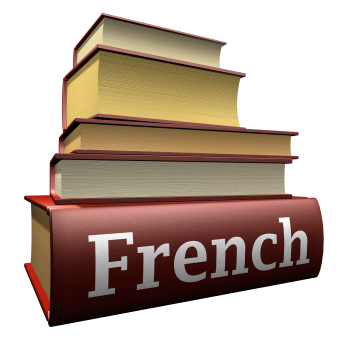 Funding for French Studies is available at all levels and from colleges and universities in both France and the US. Scholarships are directed to both studies in America and abroad and awards are available to both graduate and undergraduate students in the field. Even the international students wishing to study French in France or in this country are also invited to apply for scholarship assistance, where available.
Scholarship Programs
Carthage College, Kenosha WI
Incoming freshmen at Carthage College intent on a major in French are invited to apply for one of two large scholarships. Each scholarship is worth $15,000 per year and is renewable for up to four years, providing the recipients maintain a GPA of 3.0 or above. The application process, since the scholarship is so significant, is quite rigorous:
In order to qualify, interested persons must have taken French for at least three years. In addition, a transcript, SAT results, and a recommendation from their high school French teacher are required. All applications will be reviewed and finalists invited to the College campus for a tour and to participate in a two-part competition that ultimately decides the winners of the scholarship funds. In addition to a written component, Carthage faculty members interview applicants.
Ohio State University, Department of French and Italian
The Arthur C. and Laura Bell Jahn Memorial Scholarship is available to students majoring in either French or Italian through Ohio State University's Department of French and Italian, as well as taking accounting or business courses. The $500 award is to be used toward tuition. To be considered, applicants must have achieved a GPA of at least 3.0. A 300-word statement sharing the applicant's educational and career goals and explaining how receiving these funds will assist in achieving them and an advising report are also required.
Students at OSU who wish to practice their French language skills and increase their knowledge of French culture may apply for the Price Traveling Scholarship. Undergraduate students can apply for one of two $1,500 scholarships to assist those planning on participating in an OSU sponsored program for a period of one year. Other scholarships in the amount of $750 each are given to those participating in shorter programs of study abroad.
Recommendations from faculty members, a written statement that discusses the benefits the student expects to receive from studying abroad, and the respective applicants' scholastic achievements will be taken into consideration.
The Chateaubriand Fellowship
Offered by the French Embassy in the U.S., the Chateaubriand Fellowship is open to doctoral students attending a university in the United States. Please note that applicants are not required to be U.S. citizens. Fourteen fellowships are awarded annually, and they are extremely competitive among students desiring to travel in France for free.
In addition to a monthly stipend of approximately 1300€, or approximately $1600, recipients are also provided with a round-trip plane ticket, health insurance coverage, and a per day allowance that covers 30 days of travel in France for the purpose of conducting research. The selection committee will evaluate all applicants comprehensively through their research proposals, curriculum vitae, and letters of recommendation/invitation.
Southeast Missouri State University, Department of Foreign Languages and Anthropology
Students at SMSU who major in French or in Education with a French minor and are interested in studies in a French-speaking country should apply for the Constance Rowe French Scholarship.
The Scholarship covers full tuition and fees for either a semester of the recipient's junior year or the summer of the recipient's sophomore or junior year.
Alliance Française de Philadelphie, Pierre C. Fraley Scholarship
The Pierre C. Fraley Scholarship is designed to assist third or fourth-year French majors or a new teacher with three years or less of experience. Candidates have the opportunity to improve his or her fluency in French via intensive study in the US or in France.
The $2,500 award is used toward tuition at a summer program with courses conducted in the French language. The courses may be held in the United States or in a Francophone country, but are subject to the approval of the Scholarship Committee.
Applicants must submit an original essay, written in French, a two-minute audio recording that demonstrates their conversational and reading abilities with the language, an official transcript, and two letters of recommendation from instructors.
University of Oregon, Office of International Programs
Between 30-40 international students will receive a partial tuition waiver through the International Cultural Service Program (ICSP) Tuition Scholarships program. Those selected for this plentiful funding will conduct classes on the subject of their home country for local schools, community organizations, or classes at the University of Oregon.
These are renewable scholarships and recipients will be selected based on academic achievement, financial need, and their ability to successfully conduct the aforementioned classes. A GPA of 2.5 or higher for undergraduates and 3.0 for students attending graduate school is required. Application forms are available online for this unique program in cultural diversity.
A further 15-20 scholarships are offered to international students who have distinguished themselves academically and can demonstrate financial need. Funding ranges from $750-$3,500.
The Killam Fellowships Program
The purpose of this merit-based program, which is connected to the prestigious Fulbright Scholarship, is to allow university students from Canada and the United States the opportunity to study in each other's countries for either a semester or a full academic year.
The financial breakdown of the award is quite generous. Up to 20 scholarships in the amount of up to $10,000 will be awarded each year. In addition, a $500 allowance is provided to help defray the cost of health insurance. Killam Fellows will also be given a further allowance in the amount of up to $1,000 for participation in an educational field trip for the purpose of learning about their host country's culture during their stay.
Interested U.S. and Canadian citizens who are full-time undergraduate students in good standing are invited to apply. Applicants must be fluent in English and/or French, depending on the geographic area in which they wish to study. Students from all majors will be considered.
Annette Kade Scholarships
These awards are intended for students wishing to study in France, among a couple of other Western European countries, and are sponsored through the International Student Exchange Program which host students in over 50 countries. Essays, evaluation forms, a nomination and completed applications are all essential to be able to be considered for one of the 15-20 competitive scholarships that are given out each year. The student cannot apply themselves, but must be nominated for this award of between $500-$2000.
Most helpfully, the ISEP website is kind enough to list an additional dozen outside scholarships, ranging between $1000 and $26,000 each, that may be put towards their programs.
Campus France
Campus France serves as a huge wealth of information for students seeking more details on undergraduate, graduate, doctoral, and non-credited programs in France of short or long-term length. Their resource center originates from the French embassy itself and provides plenty of user-friendly info on financial assistance and payment options for academic study, too. Their home in the US is in Washington, DC, and of course they offer all the appropriate information on visas and travel reports for American students coming to live and study in France.
As far as scholarships and financial assistance, Campus France lists a few helpful resources to learn more about grants and research funding available in France. For example, they list the Eiffel Scholarship which is paid for by the French Ministry of Foreign Affairs. The Eiffel helps graduate students who want to spend a year of their education studying in France by paying for their travel and living expenses while there.
More Possibilities in French
It is clear that, whether you desire to pursue French studies at home in the US or abroad in France, you will likely be able to fund your practice and research with scholarship donations. Be diligent about contacting your school's study abroad office or their department of French studies to see if there are any further scholarship opportunities available to the dedicated student. Other helpful resources for scholarships that you may not have thought of could be French-American ambassadorial organizations or international societies in your area. If you are Canadian, have a desire to go to school in Ottawa, or live near the border, you could find scholarships to study French through the University of Ottawa's French Immersion Program.
Any applications that you submit for awards in French studies should take care to be very specific about your interest in French: where did it originate? And how does the study of French fit into your long-term academic goals? In this way, you will make yourself memorable to the benefactors and will put yourself in a good position for receiving a scholarship for your hard work in the language, particularly when working on the essays required for awards like the Annette Kade Scholarship or the Carthage College program.
Social Sciences
Browse Scholarships
Resources
More Educational Resources