Greek Studies Scholarships
Interdisciplinary Preparation for a Wide Range of Careers
Also known as Hellenic Studies, because the Greek word for the country transliterates as "Hellas," this field of study includes courses that examine ancient and modern Greek history, literature, language, and culture. Those who pursue Greek studies will learn how Greek thought has influenced other civilizations, including our own.
Courses in Greek studies would benefit anyone interested in history, literature, philosophy, anthropology, or theology. Since knowledge of Attic Greek, the language of one region of ancient Greece, reveals the meaning of scientific terms from "aeronautics" to "zoology," that is considered an essential discipline for anyone planning to enter the field of medicine.
Greece is filled with rich archaeological sites, where you can spend a summer or a lifetime learning about the Greek people. There are many scholarships available for various undertakings in Greek studies, and a partial list appears below.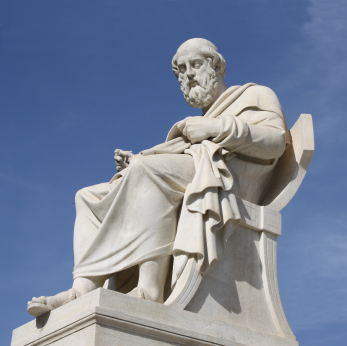 Scholarships for Study At Home and Abroad
The University of Michigan, Modern Greek Program
The University of Michigan's Modern Greek Program offers two scholarships for Greek language studies. Both the Foundation for Modern Greek Studies fellowships and the Hellenic Ministries of Culture and Foreign Affairs scholarship send students to Greece during the summer. Candidates must excel in Greek studies.
Boston University, Department of Classical Studies
Boston University's Department of Classical Studies gives out the Brian Collins Classical Studies Travel Scholarship in the amount of $2,500 to undergraduates who wish to travel to the Mediterranean to further their studies. Your application must include a transcript, a sample of your writing, a budget, and a description of your travel plans.
The Ancient Greek Scholarship Competition, for high school seniors who are citizens, permanent residents, or eligible noncitizens, consists of a two-hour examination in Greek language, history, and culture. The prize is a four-year scholarship for full tuition to attend Boston University, and even if you score well but do not win you may be considered for other Boston University scholarships.
Brandeis University, Department of Classical Studies
Brandeis University's Department of Classical Studies offers the Eunice M. Lebowitz Cohen Fellowship in Classical Studies, which gives four students a stipend of $750, plus reimbursement of research expenses, to fund an individually designed classics project on which you work throughout the year with the assistance of a faculty member. If you use this opportunity to the fullest, it will make a brilliant start to an academic career in Greek studies.
Hellenic Society Paideia of Virginia
This organization provides an annual Student Scholarship for $1,000 to a Virginia college student who makes an active contribution to promoting the Greek heritage and shows academic excellence. Applicants must be of Greek descent, have a GPA of at least 3.0, and have at least two semesters left before graduating.
University of Florida, Center for Greek Studies
The University of Florida's Center for Greek Studies devotes an entire page to its fifteen scholarships. The annually awarded scholarships range from $500 to $1,000 for undergraduates, and there are also two Langadas Graduate Fellowships worth $2,500 each for graduate students.
Finally, there are three scholarships, from $1,400 to $2,000, that pay for a summer of study in Greece.
San Francisco State University, Center for Modern Greek Studies
Students in San Francisco State University's Center for Modern Greek Studies can apply for the Modern Greek Studies Foundation's Thanasis Maskaleris Scholarship. Each year, Maskaleris Scholarships (either two for $600 or one for $1,200) will be handed out through the department. In selecting recipients, not only your academic achievement but also your service to the community, your leadership ability, and financial need are taken into consideration.
Applicants must maintain a GPA of 3.0, particularly in Greek studies courses, and take at least one such course per year.
University of Missouri (St. Louis), Greek Studies
The University of Missouri's Greek Studies program provides three scholarships that fund study in Greece. For students seeking a certificate in Greek Studies, there are four $750 awards. A maximum of $2,000 goes to one student in the archaeological field school, and a maximum of $5,000 goes to another in the Semester-in-Greece Program. You may apply through the department.
The University of Minnesota, Classical and Near Eastern Studies
The University of Minnesota's Department of Classical and Near Eastern Studies sponsors two scholarships in Greek studies. The Robert V. Cram Award for $500 is given to Greek and Latin majors, and requires a transcript, two references, and a summary of your goals for the future.
The Mary E. Hahn Fellowship, also in the amount of $500, goes toward research in the classics involving travel to the Mediterranean. You must submit a statement about your proposed studies, a budget, a transcript, and two references with your application.
Social Sciences
Browse Scholarships
Resources
More Educational Resources