Social Welfare Scholarships
Do Yourself a Favor
Social welfare is a specialty within social work that focuses on specific demographic or economic groups, or neighborhoods, communities or segments of society, with an ultimate goal of supporting the well-being of that particular demographic. Its emphasis is creating a more humane and just society for everyone. Studies in the field provide curriculum in a broad range of social services, including sociological and economical, work-related coursework. If you are pursuing social welfare as a degree, you may choose to focus on a particular population. Make sure you explore the emphasis of each program or scholarship before deciding on your path. Sometimes, they are in specialized issues: poverty; hunger; homelessness;, mental illness; disenfranchized children, families, seniors or minorities; substance abuse; housing; and other societal issues.
A degree in social welfare prepares you for a wide range of careers, including those in government, non-profits, business and education. Many graduates go on to careers in social work, non-profit organizing, fundraising, or counseling, while others continue onto higher degrees.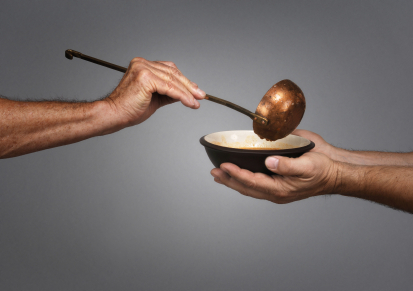 Scholarship Programs
The University of Wisconsin-Milwaukee Helen Bader School of Social Welfare offers varying degrees in criminal justice or social work. There are several scholarships awarded based on the information undergraduates provide in the scholarship application, including:
Harry and Esther Kovenock Award for undergraduates awards $1,000 for senior social work students with a 3.2 GPA or higher and financial need.
National Organization of Black Law Enforcement Executives (N.O.B.L.E.) goes to under-represented minorities with a 2.5 GPA or higher who want to pursue careers in correctional or criminal justice; the amount varies.
Kathleen Scheller Memorial Scholarship, $1,000, goes to a non-traditional student (40 years or older) who wants a career n social work and has a financial need.
Robert L. Stonek Award, $1,000, goes to an undergraduate or graduate with academic achievement in criminal justice who has a commitment to the field as a practitioner, educator or researcher.
Alumni/Yolanda-Vega Will Scholarship, $1,000, goes to undergraduates and graduates in social work or criminal justice who works full-time and/or has significant family demands.
Greater Milwaukee Association of Realtors Youth Foundation Scholarship (G.M.A.R.), $1,000, goes to undergraduates and graduates in social work or criminal justice with a financial need, academic achievement and innovative approaches to dealing with problems in youth.
Don and Helen Banta Scholarship, $500, for a graduate in social work with a 3.0 GPA or higher.
Both the Lucetta Bissell Award and the Social Welfare Community Organization Scholarship go to female graduate students in social work and is based on financial need and academic achievement and leadership in community involvement.
Students interested in pursuing a major in social welfare at the University of Kansas may be qualified for any number of scholarships through the School of Social Welfare:
Monte Murphy Fund is dedicated to assisting graduate students with financial need with awards ranging from $500 to $,1500. Applicants must be in good academic standing and maintain a 3.0 GPA.
William Palm Minority Fund helping under-represented ethnic students working on their graduate degree with awards ranging from $700 to $1,500. Financial need is the biggest criteria, although applicants must be in good academic standing and maintain a 3.0 GPA.
Tikkun Olam Scholarship supports a graduate student who is committed to Jewish culture, language and thought, and plans on working in social service administration in Kansas City. Funded through a consortium of Kansas City-area Jewish foundations, the scholarship provides a generous stipend of approximately $10,000 per year ($5,000 per semester).
Christine Smith Scholarship is funded through a personal estate. Each year, the program awards a scholarship to a graduate or doctoral student specializing in children and family issues at a notable university in the United States or Canada. The $15,000 award goes to the student who has two or more years of recent professional experience in the field of social work or a related field, and who, on completion of their research or study, will apply their knowledge and skills to make a contribution to societal well-being.
University Educational Opportunity Fund monies are set aside to aid social work students who are committed to serving Native American children, juveniles and their families.
School of Social Welfare majors attending SUNY-Stony Brook in New York provides a well-balanced program for both undergraduate and graduate students. The comprehensive program preps the next generation of professionals for careers in a range of social work specialties, particularly in the realm of healthcare. It also offers specialized scholarships:
Students can apply for various scholarships as they become available: the National Hispanic Scholarship, Project 1000 (for Hispanic students), the Jewish Foundation for Education of Women Scholarships (non-sectarian), and New York State Regents Professional Opportunity Scholarships (for minority students). .
Hy Frankel Award, $3,000, is given to a graduating student who is committed to combining law and social welfare to advocate and promote the well-being of children, families and communities.
Sylvia Cutts Memorial Scholarship awards $500 to an outstanding African-American female student with financial need.
W. Burghardt Turner Fellowships supports an incoming minority (African American, Native American and Hispanic American) with full tuition and a stipend for two full years of study. The stipend is $10,000 each year for two years.
Each spring, the University of North Carolina's School of Social Work awards 28 scholarships and four awards for returning students working on their Masters in Social Work, including:
Melvarene Johnson Adair Scholarship and Chaney-Jacobs-Preyer Scholarship are for any student who is in good academic standing and demonstrates financial need.
Annie Kizer Bost Award is given annually to the graduating student who, in the opinion of the faculty, shows the greatest potential for service to the public welfare system of North Carolina.
Armfield Scholarship goes to a first-year student to promote racial and cultural diversity within the student body.
Bertie Oscar Edwards Award goes to students in good academic standing from Western North Carolina who have an interest in domestic violence, child abuse, mental illness, or mental health services.
Kirsten E. Hewitt Memorial Scholarship supports students who are interested in working with the elderly population.
Alan Keith-Lucas Scholarship supports students in the distance education program.
Social Sciences
Browse Scholarships
Resources
More Educational Resources