This Time, Let Your Community Help You
Scholarship Funding for Social Workers
A career in social work is a noble calling that requires a unique dedication to the welfare of others. Social workers provide a vital service to the communities in which they serve, and it is often only through their dedication that the disadvantaged are able to find the help and support they need in times of crisis. A career in social work can take many paths, and students may find themselves working with children and families, abuse survivors, or the mentally and physically disabled. Social workers may find themselves employed by the state, in schools or in public healthcare facilities.
Social work offers a wide range of professional possibilities, but it also requires an extensive education. While there are some professional positions open to graduates with a bachelor's degree, most social work requires a masters or doctorate degree. For students interested in pursuing a career in social work that means further schooling, and a greater financial burden. But there are many scholarship opportunities dedicated to helping students achieve their professional ambitions, and pursue degrees and careers in social work. These scholarship programs may be supported by government funding, private endowments, professional associations, or colleges and universities.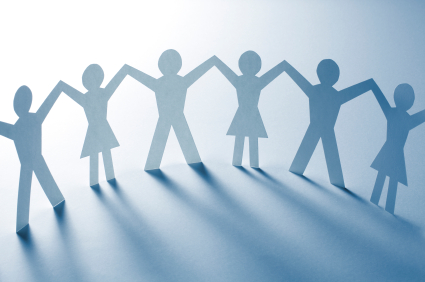 Field-Specific Scholarships for Social Workers
The general field of social work encompasses a number of sub-disciplines, and most scholarship programs for social workers are dedicated to specific areas of service. Students should begin their search for scholarships by concentrating on the fields in which they are most interested. For example, a student who wishes to work with survivors of sexual abuse would want to search for scholarship programs dedicated to that field 0f social work. By focusing on their ultimate career goals, students will be able to find scholarships specifically tailored to their field of study.
The following examples of field-specific scholarships will give students an idea of what can be found when they search for programs devoted to their chosen areas of interest.
National Associations and Social Worker Scholarships
As students progress through their search for applicable scholarships, special attention should be given to those associations and organizations that represent social workers, or that are directly linked to specific social services. Beyond general associations of, and for, social workers, look to organizations and advocacy groups that represent the needs of those sectors of the population that most benefit from social workers and social services. These may be advocacy groups for the elderly, the disabled, or the disadvantaged, or they may be support groups for victims of abuse and sexual assault.
The following examples will give students a better idea of what types of organizations they are looking for, and the scholarships they support.
The Council on Social Work Education supports a variety of scholarships and fellowships, including the CSWE Scholars Program, The Carl A. Scott Memorial Fundand the CSWE Minority Fellowship Program. All of the CSWE's programs offer varying levels of financial support for undergraduate and graduate level students pursuing a career in social work.
The New York State Association for Retarded Children (NYSARC) is a regionally based advocacy group working to better the lives of children and adults with learning disabilities. The NYSARC supports a number of scholarships, including the Arthur W. Pense Scholarship, the Joseph T. Weingold Scholarship and the Jonathon Weingold Scholarship. Each of the scholarships awards $3000 to eligible students pursuing their degrees in social work with an emphasis on intellectual and developmental disabilities.
The National Association of Social Workers is a national advocacy group with regional chapters across the country. The NASW provides support and information for professionals in all fields of social work. Student members have access to a variety of scholarship and fellowship programs through the National Association of Social Workers' Foundation.
Social Work and Religious Affiliations
Many religious organizations set aside funds to support students who are pursuing careers in community service and social work. These programs are typically restricted to members of the faith in general, and often to members of specific congregations. Students interested in pursuing social work as a career, should contact the leaders of their church, synagogue or other religious community for information on financial aid which may be available to help them pay for college.
These few examples will give an idea of the types of aid that may be available from within your religious community.
The Lutheran Student Scholastic and Service Scholarship is sponsored by Bethesda Lutheran Communities. The scholarship is available to students who are active, communicant members of a Lutheran Congregation. Students must be pursuing a degree in social work with an emphasis on serving those with intellectual and developmental disabilities. The scholarship is open to freshmen, sophomores and juniors with a minimum 3.0 GPA who are enrolled at an accredited college or university. Award amounts range from $3000 to $10,000.
The Jewish Community Centers of North America Graduate Scholarship provides merit-based financial aid to Jewish students who are pursuing degrees in a number of fields, including social work, health services and childhood education. Eligible students may receive up to $10,000 per year, for two years, while they pursue their graduate degree.
The Presbyterian Church(USA) Student Opportunity Scholarship provides need-based financial aid for sophomores, juniors and seniors who are full-time, first degree seeking students. To be eligible students must be members of the Presbyterian Church, must have completed their first year of college, must have a minimum 2.5 GPA and must demonstrate the requisite level of financial need. Scholarships are available to students pursuing degrees in a variety of fields, including health services, social work and education.
Social Work Scholarships Through Your College
Students pursuing a degree in social work will also want to consult with their college's office of financial aid to learn of any programs specific to their school. Many colleges and universities support scholarships and fellowships for both undergraduate and graduate level students pursuing a degree in social work. Programs and requirements will vary widely from school to school.
The following examples will give students an idea of what may be available at their college or university.
State-Based Scholarships for Social Workers
Many states around the country are currently experiencing a shortage of qualified professionals in number of key professions vital to the welfare of the state and its interior communities. These include educators, nurses, primary healthcare providers and social workers. In an effort to address these critical shortages, many states have developed financial aid programs designed to encourage and support students who are pursuing careers in these critical-need professions. Students interested in pursuing a career as a social worker should contact their state's Department of Higher Education for details on scholarships, grants and loan-forgiveness programs that may help them pay for college.
Social work is a noble career that requires a dedication to the service of others. Properly educated social workers improve the lives of millions of people in communities all across the country. It is a challenging field to enter, but one that offers rewards few other careers can match.
Subjects
Browse Scholarships
Resources
More Educational Resources