Ethnic Studies Scholarships
Study Minorities' Histories and Cultures
Ethnic studies supply a solution to the educational problem presented by undiluted Eurocentrism, or seeing issues only through the perspective of people of European descent. Once that limitation was identified as such, scholars became interested in studying traditional disciplines using the very different foci of American non-white minorities (for example, Americans of African, Hispanic, or Asian descent).
This fundamental shift produced radically new views in fields like political science and American history, enriching the educational experience by including previously unheard voices. Ethnic studies, considered experimental in the 1970s, have achieved the status of a solid and reputable academic effort, and funding is available accordingly.
Note: Many ethnic studies scholarships come from departments not titled "Ethnic Studies." Look for wording that tells you the relevant programs are taught from the viewpoint of American minorities. For example, the Omohundro Institute of Early American History and Culture at William & Mary offers a very generous ($50,400) postdoctoral fellowship in the following area of study: "the history and cultures of North America's indigenous and immigrant peoples."
The word "ethnic" appears nowhere on the page, yet the fellowship does qualify as part of ethnic studies.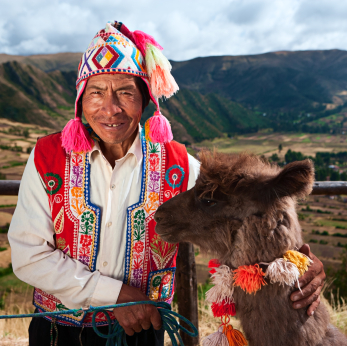 Private Funds
The National Association for Ethnic Studies is a nonprofit organization that brings scholars working in ethnic studies together with the community for the purpose of promoting education on multiethnic issues. NAES provides two student awards:
College Scholarships
Washington State University, Department of Critical Culture, Gender, & Race Studies
Washington State University's Department of Critical Culture, Gender, & Race Studies offers two annual awards to students in Comparative Ethnic Studies:
The CES Awards, which are flexible in their terms, reward students who turned in excellent papers
The Sophie Nicole Leonard Memorial Award goes to a full-time CES student with a GPA of at least 2.5 who has demonstrated a passion for working toward social justice. First-generation college students are preferred.
Kansas State University, American Ethnic Studies
Kansas State University's American Ethnic Studies department offers one scholarship, the Wayne C. Rohrer Scholarship. This award is given to AES majors, and you may apply through the Student Financial Assistance office.
San Francisco State University, College of Ethnic Studies
San Francisco State University's College of Ethnic Studies offers the Costco Scholarship to juniors and seniors. Students must have a GPA of 3.0 and demonstrate financial need, and preference goes to those who wish to help others from disadvantaged backgrounds. The scholarship will pay SFSU's annual attendance fee.
University of Hawai'i, Ethnic Studies Department
The University of Hawai'i's Ethnic Studies Department awards the $1,000 Roland Kotani Endowment Fund Student Scholarship to juniors and seniors who are also majors. Candidates must pursue a major in Ethnic Studies and work in the community during one semester (a service learning project is ideal). You must provide two letters of recommendation and a description of your plans for the semester.
Mills College, Ethnic Studies Department
Mills College's Ethnic Studies Department hands out three awards to ES students:
The Ethnic Studies Outstanding Academic Scholar Award, to a student who produced an excellent senior thesis
The Reaching Beyond Award, for a student who has worked to bring different ethnic communities together both on and off campus
The Spirit of Dolores Huerta Award, named after the tireless campaigner for the rights of immigrant workers, to a student who has made similar efforts on behalf of social justice.
The department also offers the Ethnic Studies Scholarship for a new student who has worked toward social justice and achieved academic excellence.
University of Colorado (Colorado Springs), Women's and Ethnic Studies
The University of Colorado's Women's and Ethnic Studies department provides two scholarships:
The Cesar E. Chavez Student Scholarship Competition requires a scholarly paper on diversity issues for entry, and collaborations are acceptable. The minimum award is $500, and you must also submit an abstract with your application.
The Rosa Parks Scholarship Competition also requires an entry of original work, but competitors are not limited to the written form. Candidates must be able to articulate a personal vision of such topics as equality, multiculturalism, and justice.
Social Sciences
Browse Scholarships
Resources
More Educational Resources