Scholarships for Asian Studies
Win Money for Your Degree
Asiais a diverse region with many different peoples, cultures, and languages. Asian Studies is a field about Asia's people and civilizations. Most degrees include learning a second language, which allows you to travel to more places. This makes a potential employee more sought after by different companies who have international branches. Like so many other degrees, there are financial aid opportunities strictly for Asian Studies majors.
Bridging Scholarships for Study in Japan
The American Association of Teachers of Japanese offers Bridging Scholarships for Study Abroad in Japan. It extends funding to American undergraduate students who are going to participate in a study abroad program in Japan. Around 100 of these scholarships are awarded each year to help with the travel and living expenses. For programs lasting a semester students are awarded $2,500. $4,000 is given to students participating in programs which last an academic year.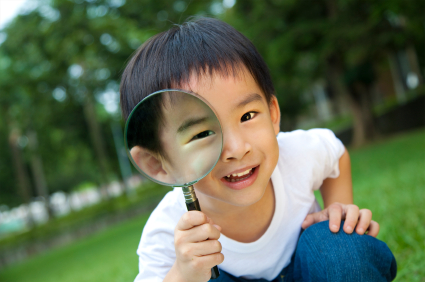 Northern Illinois University, Center for Southeast Asian Studies
Northern Illinois University's (NIU) Foreign Languages and Literature department has numerous scholarship opportunities for undergraduates and graduate students wishing to study abroad.
Lillian Pauline Cobb Endowment Fund Study Abroad Scholarship- this award is for students of junior status or higher. You must have a least a GPA of at least 3.0 and two letters of recommendation from professors in the Foreign Language department. Anywhere from $200-$1,000 is awarded.
FLRP Study Abroad Fund- this scholarship is only offered to undergraduate students in the Foreign Language Residence Program. Applicants must be in good academic standing with a GPA of no less than 3.0. This award is for $1,000.
Michael Morris Memorial Expendable Scholarship Fund- This is the largest study abroad award offered at NIU. To students who are Foreign Language majors seeking a degree of graduate study $5,000 is offered to study abroad.
University of Hawaii, Asian Studies Program
The University of Hawaii has a vast South Asian Studies department. In the Pacific it is the center for research and study about nations in South Asia, such as India, Nepal, Bangladesh, and others. They offer generous scholarships to those studying in this field.
Jagdish P. Sharma Memorial Scholarship- up to $5,000 is awarded to graduate students in the South Asian Studies program.
Pacific-Asian Scholarships- graduate students with a GPA of at least 3.5 are eligible for this award. It provides payment for two semesters and tuition. To undergraduate students who are in excellent academic standing and pursuing a degree related to Asian Studies this scholarship is also offered. Applicants also must have a minimum GPA of 3.5. This program provides full tuition and is for a full academic year.
SIT Asia Fund for Study Abroad
The School for International Training (SIT) is a premier organization when it comes to traveling abroad. Their main focus is to help people and institutions all over the world through education, exchange and development programs by means of cultural exchange. To achieve their goal, SIT offers many different funding opportunities for students wishing to study abroad. Each year they provide over $750,000 in scholarships and grants, and over 80% of students who apply for aid receive it.
The Workum Fund- this scholarship is for students participating in study abroad programs in the Indian subcontinent.
HBCU Scholarships- these scholarships are for students who attend a Historically Black College or University.
SIT Fund-in order to achieve their goals, SIT feels it is necessary to allow people from every background the opportunity to engage in these types of programs. This is why they offer the SIT Fund. It provides funding to students who aren't financially able to attend one of these programs otherwise.
These scholarships usually provide anywhere from $500-$5,000 in funding.
University of Florida, College of Liberal Arts and Sciences
The University of Florida's Languages, Literatures & Cultures Department has many different languages to choose from for students looking to major in a foreign language, or simply pick up a second language. There are many Asian languages offered. Female students in the Asian Studies program are eligible for the Alice Zirger Memorial Scholarship. Students must have high GPA- there is no minimum specification- and have completed at least two years of study of an East Asia language. This award is for $1,000.
Social Sciences
Browse Scholarships
Resources
More Educational Resources