Scholarships for English Literature
Save Your Money This Year
The territory of English Literature is massive, representing an entire civilization's worth of text on every aspect of life and humanity through the eyes of American, British, Irish and other writers of various nationality. The sheer variety of international genres included in English Literature is very attractive to the student who wishes to pursue this as their field of study for undergraduate or graduate work.
Careers in English Literature depend largely on the student's interest, secondary interests, goals, and level of study. Those with their undergraduate degree may find themselves interested in teaching, writing, editing, publishing, translating, researching, or any combination of these. Graduates may go onto post-graduate work to become professors, authors, or researchers.
It is an obvious assumption that students pursuing majors in English Literature will first and foremost have an overwhelming passion for the written word, which automatically gives them something of an advantage when it comes to applying for scholarships and the essays that are often required.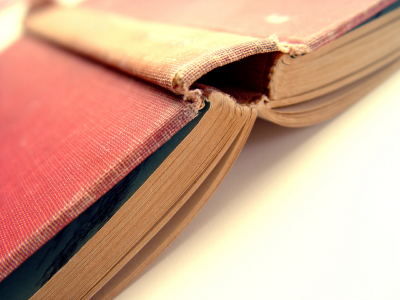 Students of English Literature will be pleased at the array of scholarship opportunities that exist to support their education and save them money on expensive liberal arts tuition. Begin below to sort through the diverse scholarship offerings from both public and private colleges.
College Scholarships
Michigan State University
It seems that some English Lit majors would practically give their first-born child to be able to study the major abroad. Thankfully, you don't have to resort to that, as students at Michigan State University have access to one of the most progressive literature study abroad programs in the country.
Interested majors may apply to the MSU semester program, English Literature in Dublin, Ireland. What English Lit major would not want to walk amid the writerly haunts, as did James Joyce or William Butler Yeats? MSU also provides attractive scholarships specially earmarked for study abroad students:
MSU Federal Credit Union has undoubtedly provided extremely generous funding, which is widely distributed to MSU students heading off to international studies like this one. Applicants must prove financial need and show an academic interest in the program.
Forest Akers Scholarships are awarded to those students wishing to study abroad who exhibit deep financial need and whose backgrounds may have traditionally excluded them from such programs.
San Diego State University
SDSU has a department of English and Comparative Literature with a host of modestly-sized scholarships dedicated to supporting its brightest and best students. Many of these award amounts are flexible and determined by the scholarship judging committee based on student need and merit. The school offers both undergraduate and graduate level programs in literature, with Master's and MFA's available at the graduate level, and even a special program in children's literature. The awards given by the department are generally smaller but are helpful to create a full financial aid package.
Arizona State University
Arizona State University offers the Nick Ivins Memorial Literature Scholarship to one outstanding undergraduate in the English Lit program each academic year. Awards are currently around $600 and are given in honor of an ASU English Literature major whose passion for Irish literature, especially that of James Joyce, sets him above the rest.
It is for an equivalent significant level of passion for which scholarship applicants are chosen. Applicants must create a well-written essay explaining why they should be chosen for the award and how the literature of James Joyce has played a role in their life.
Oklahoma State University
English Literature majors at Oklahoma State University have a number of scholarship options in the department, from essay contests to merit and need-based awards. Here are a few of their numerous offerings, mostly involving essays as is appropriate for the literature candidate:
Earn $100 for the best essay on the topic of Jane Austen's work or a selected work. Alternative topics in the Mary Wilson Woods Scholarship may be considered as long as they concern English Literature prior to 1800.
Audre Chapmen Scholarship in Literature awards $600 to an outstanding English Literature undergraduate who is passionate about pursuing teaching. Applicants must write an essay and preference is given to a student from the southwest region of the state.
Another essay-based scholarship, the E.P. Walkiewicz Contemporary Studies Scholarship, is awarded for the most outstanding essay in English literature. Of course the emphasis is on contemporary literature and includes writers or works in the American or British schools of thought. The winner receives $200.
Utah State University
Utah State University is also home to a number of variable scholarships for those in their English department doing undergraduate or graduate work. Awards available for English Literature majors through the school include:
Janice Judge Dee Scholarship Endowment Fund assists eligible students majoring in literature. Awards are given based on a combination of academic scores and for a demonstrated economic need for the scholarship.
Melle A. Washington Memorial Award for the Study of English Renaissance Literature is earmarked for students in the English Department whose concentration within literature is the English Renaissance. Most notably, the award may also cover a semester abroad studying in a closely related program.
University of Pittsburgh
The University of Pittsburgh features a progressive Department of English that provides some of the best coursework for both undergraduate and graduate students pursing writing, teaching or literature. Scholarships and awards for students concentrating in English Literature range in subject and award amount and include:
The Carol Kay Award recognizes the winning essay on British Literature. The winner receives $400 for their expertise on a topic related to works written "between 1500 – 1900."
Students interested in English literature especially those works translated to English, may compete in an essay competition for the J.K. and Gertrude Miller Prize. Awards up to $500.
American Literature students should not miss the James Snead Award. There is $1,000 up for grabs in this essay competition.
Undergraduate upperclassmen may be considered for the annual Burkhart/Alumni Scholarship, which rewards the most academically talented English Literature major with $2,500 in scholarship funds.
University of New Hampshire
The English Department at UNH is packed with scholarship opportunities for writers and readers. With both undergraduate and graduate programs available, there is a well fleshed-out array of financial awards to fit different types of students at various levels. Among the dozen or so, a few stand out:
The Mary C. Petrella '57 Memorial Scholarship for English Literature offers one student an unspecified amount of money towards their English education. Students who are passionate about the English language, education, and its furthering will be given highest consideration.
The Edmund Miller Prize for Exceptional Essay in a Literature Course will give one student the opportunity to display their outstanding paper and receive a few hundred dollars towards their education in return for its top quality.
The Gary Lindberg Scholarship is dedicated to a junior in the department who displays exemplary achievement and enthusiasm regarding literature. Well-rounded students who show leadership and accomplishment will be considered for this award.
Other Opportunities for English Majors
Don't forget to employ the close-at-hand resources of the college or university of your choice in your pursuit of award monies. Especially since English Literature is such a ubiquitous subject, there are bound to be some financial resources for its pursuit at your college. Contact the English department as well as your financial aid office to find out if there are any more scholarships of which you should be aware. Resources may be abundant in your community, as well. Even non-obvious organizations such as your local library, your local bookstore, or literary association, may have access to other forms of scholarship funding. While the scholarships listed here were primarily from public colleges, don't neglect the smaller, more specific awards available to targeted groups, such as the R. L. Gillette Scholarship from the American Foundation for the Blind, which supports a woman studying Literature who submits an application and a sample of their best writing.
Be specific in your writing and make sure your prowess of the English language shines through your application to any of these awards. Remember that you are demonstrating your experience with English Literature, in some sense, in all writing that you do. The better your handle on it, the better chance you have of receiving a scholarship to further your studies, especially when that prize assessment involves an essay as most of the literature applications do.
Social Sciences
Browse Scholarships
Resources
More Educational Resources