Middle Eastern Studies Scholarships
Reward Yourself for Your Hard WorK
Any student who even remotely keeps up with the goings on of the political and economic sectors will be aware that the Middle East remains one of the most misunderstood regions of the world, especially to Western cultures. Not only is it considered to be the cradle of humankind, but it is the birthplace of a handful of the world's most major religions, all of which continue to be in conflict with each other. Religion, oil, and socio-economic issues all converge to create a continually volatile political arena.
It is just such turmoil and unrest that may draw you toward the field of Middle Eastern studies, as there is no shortage of need for linguists, scholars, and political, religious, and economic ambassadors to develop peace and understanding in this hotbed for global drama. Because the region is so critical to the rest of the world and increasingly powerful, especially for its gifts of petroleum resources, there is a huge demand for well-trained professionals who have experience with all aspects of the Middle East.
Graduates of a Middle Eastern studies program may reward themselves for their hard work in college with a top-notch career working in government, business and industry, or education in the US or any Arab country in which they feel comfortable. Since Middle Eastern studies is such an important field, students have the opportunity to find quite generous scholarships from both university and government sources.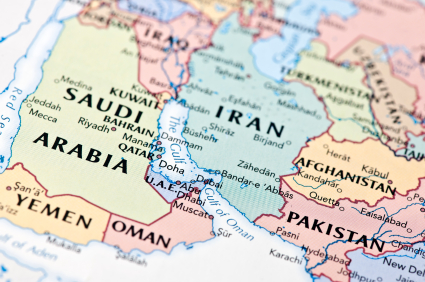 College Scholarships
University of Texas – Austin
The Center for Middle Eastern Studies at the University of Texas – Austin is instrumental in providing generous funding for students in the Middle Eastern studies program or who are researching in closely related fields such as Arabic. The program's offerings are quite extensive, totaling over 300 courses per year in language and area studies, and come with a remarkable number of scholarships, including:
Ann Grabhorn Friday Endowed Presidential Fellowship in Middle Eastern Studies is competitive and designed to support the ongoing studies of a female student in the Masters program. Candidates must be deeply engaged in Arabic studies or general Middle Eastern studies to win the annual $5,000 scholarship.
Iranian Studies Fellowships give $2,500 to a graduate level student whose concentration within any major is on Iranian studies. This does not mean applicants must be Middle Eastern studies majors. The award is based on academic merit and proven interest in the subject in combination with relevance for career goals. Awards may vary with funding.
Graduate students at UT-Austin studying the Turkish language may be eligible for the $1,000 scholarship attached to the Turkish Studies Fellowship. The strongest applicant is chosen with emphasis on academic merit and the scholarship's relation to the candidate's educational and career goals.
Middle Eastern Studies Teaching Assistantships are divided up among over a dozen talented graduate students whose skills, especially with Middle Eastern languages, may be useful to the department.
Graduate students who are interested in advanced study of a Middle Eastern language may qualify for one of the Foreign Language and Area Studies Fellowships for a summer or year of study. Awards are based on funding from the government.
Portland State University
PSU houses the College of Liberal Arts and Sciences World Languages and Literatures division which includes a number of programs and courses in Arabic and its contextual area study. There are six or so scholarships offered to students studying the Middle East and its culture and languages each year. These range in award amount from $500 to $18,000 and have varying requirements.
For instance, the Hanna & Wardah Sbait Scholarship for Improvised-Sung Poetry & Folk Songs is a very specific award targeted towards musical and literary students willing to do research on lyrical translation and Middle Eastern oral singing traditions. If this scholarship sounds like it's made for you, visit their departmental website for applications, and don't forget about the general financial available to all PSU students, too.
Johns Hopkins University
Johns Hopkins University has had a well-developed Near Eastern Studies program for years and is considered one of the best in the country for undergraduate and graduate work. While many programs focus on language in particular, Johns Hopkins requires an interdisciplinary curriculum in Middle Eastern Studies and offers some scholarship funding to go along with it.
One of its strongest characteristics, we believe, is the emphasis on study abroad. Middle Eastern Studies students are strongly encouraged to study for a semester in the Middle East, especially to hone their language skills via immersion and experience the culture first hand. The department scholarships for summer study abroad provide varying levels of funding for qualified students in the major.
University of Arkansas
The King Fahd Center for Middle East and Islamic Studies at the University of Arkansas offers four-year and two-year undergraduate scholarships for outstanding Middle Eastern students of the university's strong interdisciplinary department. Between $6,000 and $12,000 is up for grabs to those applicants who show the best combination of academic talent and financial need. See the department's website for more information on how to apply for these substantial rewards.
University of California – Berkeley
The Sultan Program at the University of California-Berkeley offers a limited number of graduate fellowships to outstanding students whose commitment to the Center for Middle Eastern Studies is exemplary. The Berkeley department offers concentrations in Muslim-Jewish Relations, Arab Studies, and Islamic Studies, among others.
The Sultan Program offers generous support thanks to its funding by the Sultan Bin AbdulAziz Al-Saud Foundation which is a leading philanthropic organization devoted to supporting various projects, including those that encourage education on Arabic and Middle Eastern studies.
University of Central Florida
Perhaps Orlando, Florida isn't that far removed from the Middle East, after all – the College of Arts and Sciences at UCF is home to the Middle Eastern Studies department that offers two scholarships to interested and talented students. The Mary Fleigh Mackoul Scholarship serves to further academic comprehension and development of Arabic religions, cultures and languages by supporting a student's research on the matter. This $500 award is open to an undergraduate or graduate student with at least a 3.0 GPA.
Additionally, the Qatar Scholarship Program provides funds for a student who has already studied two years of Arabic to live and learn in Doha, Qatar for a year to continue their Middle Eastern Studies. This program is available through UCF via Georgetown University, and applications are available on their website.
Sultan Qaboos Cultural Center
This collaboration between the Middle East Institute in Washington, DC and the Sultanate of Oman is an excellent resource for any American students interested in extending their studies over the seas to the region itself. Among the Center's many programs, grants, fellowships and scholarships is the SQCC Summer Arabic Language and Media (SALAM) which students of the Middle East will be interested in. This program fully funds travel and study for a student to immerse themselves in the Omani culture and language for a summer, in an effort to strengthen the partnership between that region and the US. Eligible students must have displayed intense interest in the Middle East, and be academically competitive.
Government Programs
The Middle East has always been and perhaps always will be a hotspot for the focus of the US government, because of its critical resources and the religious/political undertones of its culture and actions. Therefore, there are a couple of federally funded scholarships available to those who wish to become experts on the region, and especially its language.
Critical Language Scholarships
The Council of American Overseas Research Centers (CAORC) sponsors the federally funded Critical Language Scholarships. The highly competitive awards are well-advertised and provide qualified students with generous funding to study Middle Eastern languages abroad in various locations every summer.
The Council's aim is to extend the development of international relations, and particularly language relations, between the US and Arab countries by using student ambassadors who are dedicated to furthering the cause. Candidates anywhere from undergraduate studies through doctoral level academics may be considered for the awards.
National Security Language Initiative for Youth
The US government has put a significant sum of money aside with the intention of encouraging American students to become worldwide leaders who are compelling, educated and worldly. The NSLI program invites US students to immerse themselves in the linguistic and cultural studies of foreign locales, with a particular interest in the Middle East, by funding their travels and academics in other countries.
Students may travel to Jordan, Oman, Tajikistan, Turkey, and other Middle Eastern destinations to study Arabic and its people, with the hopes of returning to the US to aid the government in global change and partnership with these places. Previous language experience in Arabic is not required, and students of all backgrounds who possess academic merit are encouraged to apply for this special program.
Other Opportunities in the Middle East
Students on the hunt for more study abroad options as a way of deepening their venture into Middle Eastern studies will want to contact their school's study abroad department to see if there are any programs currently offered in the Arab countries, and, if so, what scholarship funding is available. Some schools may let the student create their own program of study abroad to a particular Middle Eastern country if one is not already offered, provided that they have a clear intention and desirable path of study to pursue.
Between these private and governmental opportunities and those you may discover on a more local level through the financial aid office, study abroad office, and/or Middle Eastern department of your school, you may be able to put together a comprehensive plan that will cover the cost of your studies. If you're lucky, this funding may even make it possible for you to learn in or live in one of the Arab countries that you are especially interested in getting to know.
One other great resource that is dedicate to fostering partnerships between the Middle East and the US is the Arab American Institute. The AAI has a comprehensive database of scholarship opportunities for both Arab and American students wishing to learn more about the other's history and way of life.
Social Sciences
Browse Scholarships
Resources
More Educational Resources