Do You Need Funding for Your History Degree?
Scholarships for History Students
There is a myriad of scholarships that students of history can compete for based on academic achievement, field of specialty and financial need. Since there is an infinite amount of information and knowledge to be gained and recorded in the field of history, there are also many awards available for outstanding essays or historical research projects in particular arenas.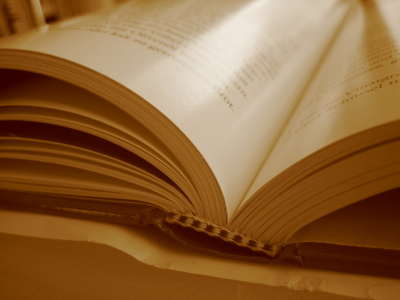 Scholarships from the Daughters of the American Revolution
The National Society of the Daughters of the American Revolution awards a number of scholarships totaling about $150,000 to students majoring in history at accredited colleges or universities in the United States.
Contrary to popular belief, the DAR scholarship committee does not give preference to female applicants. All scholarships are awarded based on the applicant's record of academic achievement, personal and professional promise, and financial need. Factors such as gender, race, and religion are not considered.
Applications for DAR scholarships must be sponsored by a local chapter of the organization. To learn more about application procedures, visit the scholarship section of the Daughters of the American Revolution website.
University of Michigan History Department
The University of Michigan's History department offers much financial support for its undergraduate and graduate students pursuing history.
The Richard Gilder Scholarship offers $1000 to a senior pursuing specifically American history and planning to go into the field as a professional.
The Grossman Family Award provides financial support for travel by a History Honors student doing research in the archives. The award also provides a prize to an exceptionally strong paper of history in the student-run Michigan Journal of History.
See the website of the History department for more information on applying for these awards.
Missouri State University History Department
Missouri State University has an extensive array of scholarship opportunities available to those interested in the pursuit of history.
The Marie-France Jones Memorial Scholarship is available to high school seniors who have declared the intention of studying history in college. The awarded amount varies from year to year.
The Earl J. and Gertrude Altemiller Nelson Scholarship in History is targeted towards students with a career interest in museum administration. The eligible student will have a 3.0 GPA in history department classes.
See the Missouri State University history department website for a comprehensive list of the scholarships available.
U.S. Institute of Peace National Peace Essay Contest
High school students planning to major in history can earn money for college by competing in the U.S. Institute of Peace National Peace Essay Contest. Students must submit a well-researched essay of 1,500 words or less on the U.S. response to conflict around the world.
First place winners from each state will receive college scholarships of $1,000 and advance to the national competition. They will receive an all expense paid trip to Washington, D.C. to visit various historical landmarks, visit with political figures from around the world, and attend seminars taught by some of the nation's leading history scholars. The top three national competition winners will receive scholarships of $10,000, $5,000, and $2,500.
To learn more about competing in the U.S. Institute of Peace National Peace Essay Contest, visit the organization's website.
National WWII Museum Essay Contest
The National WWII Museum in New Orleans offers a first prize of $1000 to high school students who write compelling and historically interesting responses to prompts involving World War II history. The winning essays will be published on the website and receive national recognition. See their website for more information on applying for the essay contest.
Phi Alpha Theta Scholarships
Phi Alpha Theta, an honor society for history majors, offers a number of scholarships for outstanding undergraduate and graduate student members.
The Graydon A. Tunstall, Jr. Scholarship is a $1,000 award for junior members studying Modern European history. The scholarship is based on both academic achievement and financial need.
Phi Alpha Theta and the Western Front Association award a prize of $1,000 for an essay about the American experience in World War I. This competition is only open to undergraduate members.
The Phi Alpha Theta/World History Association Paper Prize is a $400 scholarship given to the writer of an outstanding research papers on a topic related to the study of world history. Students who receive this scholarship may be eligible to have their papers published in the World History Association or Phi Alpha Theta academic journals.
The Phi Alpha Theta Graduate Student Scholarship application is available to those pursuing a Master's degree in history. The A.F. Zimmerman Scholarship, the William E. Parrish Scholarship, and the Thomas S. Morgan Memorial Scholarship are all included under this heading, and range from $1000-$1250.
To learn more about these scholarship opportunities, visit the Phi Alpha Theta website.
Social Sciences
Browse Scholarships
Resources
More Educational Resources