European Studies Scholarships
Hot Careers in International Affairs
Students who choose to major in European Studies will explore a vast field of interdisciplinary programs immersed in all things European: political science, history, languages, sociology, and modern economics. Most European Studies majors spend some time studying abroad as part of the program, and are encouraged to pursue a language as part of the curriculum. A degree in European Studies would benefit those individuals who are interested in a career in journalism, international business, financial markets, or as a civil servant.
Scholarship Programs
The University Association for Contemporary European Studies
The University Association for Contemporary European Studies (UACES) is an independent organization that provides a forum for informed debate and discussion of European affairs. It promotes research and teaching in European Studies. Post-graduate students of any nationality conducting research at the doctoral level who are interested in spending time abroad are invited to apply for a UACES Scholarship. Candidates must be studying some facet of contemporary European integration and desire to conduct their research at a university-level institution in the United Kingdom. UACES offers four competitive scholarships of £1,500 GBP — about $2,400 — to UACES members.
UCL Centre for European Studies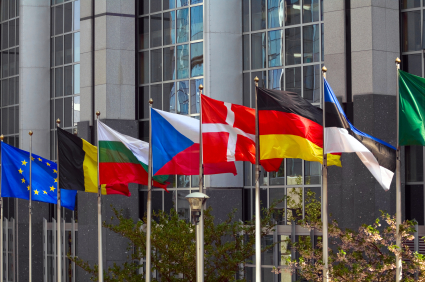 University College London in England offers robust masters and Ph.D. programs focused on European literature, cultural studies, theory, history and politics. Graduate students in European Studies who want to study in the thick of it, in the heart of England, can apply for the UCL Marshall Scholarship, which pays full tuition fees and a stipend for up to two years for students from the United States. The school offers a variety of overseas research scholarships, too.
University of California, Berkeley, Institute of European Studies
Fellowships at UC-Berkeley's Institute of European Studies has an array of financial incentives, including:
Graduate Fellowships for Dissertation Research, from $3,000 to $5,000, support pre-dissertation or dissertation research in Europe during any academic term for two to three months. Students enrolled at any campus in the UC system focusing on modern European studies are eligible to apply. The fellowships are offered by the Institute of European Studies and the EU Center of Excellence at UCB.
UC-Berkeley — Entering Graduate Fellowships in Modern European Studies, $5,000 each semester, are provided by the Center for German and European Studies for outstanding entering UC-Berkeley graduate students in various departments who demonstrate an interest in modern European studies.
Gerald D. and Norma Feldman Graduate Student Dissertation Fellowship, $3,500 and is open to students at UC-Berkeley who are writing their dissertations on topics related to Europe and the European Union.
Daimler Graduate Dissertation Research and Writing Fellowships support UC-Berkeley graduate students whose dissertations focus on topics related to sustainable transportation, the European debt crisis, Western Europe and the European Union. Recipients must be advanced to candidacy and have finished most of their fieldwork. Awards totaling $10,000 are granted each year.
Virginia Tech, Center for European Studies and Architecture
Students in Virginia Tech's Center for European Studies and Architecture (CESA), which sponsors in-residency programs at Villa Maderni in the Swiss Alps to students in all departments, can apply for various need-based and Honors program scholarships. One is the the Class of 1954 Scholarship, providing outstanding Honors program students with a competitive $10,000 award for tuition and overseas travel and housing costs for the last two years of undergraduate study.
University of Florida, European Studies Scholarship
UF's Center for European Studies (CES) has a competition for Study Abroad Travel Grants, open to all majors who want to study in Brussels, İstanbul, Kraków/Wrocław, Prague, or Salzburg. Up to four $500 grants are awarded. Several grants, in the amount of $5,000 each, go to UF graduate students from any discipline who develop coursework about the European Union or Europe in general.
Social Sciences
Browse Scholarships
Resources
More Educational Resources