Spanish Studies Scholarships
Wide Range of Fields Demand Spanish Language and Culture Skills
Foreign language studies prepare college students for employment roles in the increasingly global marketplace. While English is the language of international business, speaking additional languages provides a noted advantage for multi-lingual college graduates. And there are good reasons to study Spanish.
The United States is considered the fourth-largest Spanish-speaking country in the world, so Spanish language proficiency facilitates communication – even within U.S. borders. Immigration among individuals of Spanish ancestry bring Mexican, Caribbean and European . Spanish-speakers into regular interactions with residents speaking English.
Understanding Spanish language and culture provides glimpses into global relationships, which unite international college students – academically and economically. Spanish Studies is an appropriate academic major for college students considering careers in health care, business, military, education, or government.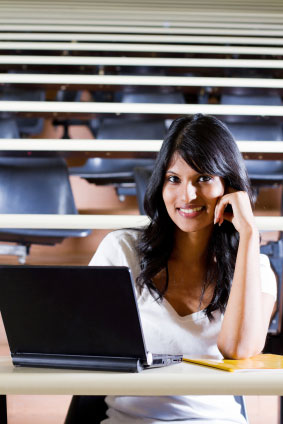 Scholarship Programs
International Studies Abroad (ISA), The Dr. Carlos E. Castañeda Memorial Scholarship
ISA offers financial assistance worth between $1,000 and $2,500 for each semester or academic year, respectively. In order to qualify, applicants must have a GPA of 3.25 or higher, be in their second or third year of studies at an institution affiliated with ISA, be accepted into an ISA Studies Abroad Program, and be receiving financial assistance. In addition, candidates must complete at least one year of study in Spanish or French. Each applicant is required to submit the following supporting documents, along with his or her application form: Academic transcript, current resume, personal essay, a letter of recommendation from a professor, and a Student Aid Report with award letter.
Don Quijote In-Country Spanish Courses
Don Quijote is an organization that provides compelling study abroad programs for students seeking Spanish language immersion. The organization provides 20 scholarships annually, to the educational institutions deemed to have the most innovative ideas for promoting the study of the Spanish language. High schools, community colleges, colleges, and universities are invited to apply.
Winning schools determine their own criteria for choosing students to take advantage of the opportunity to study abroad at a don Quijote school in Mexico or Spain, for a two-week period. Those chosen to travel to Mexico or Spain must be at least 15 years of age. Participants will have four hours of intensive Spanish classes each day, along with one class examining the culture and newsworthy events of the day.
Jack Kent Cooke Foundation
The Jack Kent Cooke Foundation Graduate Scholarship Program is available for U.S. citizens and international students who have studied at, or graduated from, a college or university in the United States. Individuals with a GPA of 3.5 or higher must be nominated by program reps, to be considered for funding. Up to 30 awards are made annually; with a maximum amount totalling $50,000. The purpose of the Graduate Scholarship Program is to provide assistance benefiting graduate students – including those pursuing Master's Degrees in Spanish Studies.
St. Olaf College, Spanish Department, Minnesota
The Casa Hispánica Resident Assistantship/Scholarship offers international students, whose first language is Spanish, an opportunity to spend an academic year at St. Olaf College. The full cost of tuition, fees, and room and board is covered by the scholarship. In addition, the recipient receives a monthly stipend of $150. Applicants must be between the ages of 20 and 24 years, and complete two years of study at the university level, before applying. A minimum score of 550 on the paper version of the TOEFL is required. If the applicant has taken the computerized version of this test, the minimum required score is 213. The scholarship recipient is required to educate fellow students at St. Olaf about the Spanish culture, by organizing activities for this purpose.
University of Miami, Department of Foreign Languages and Literatures, Ohio
The José A. Balseiro Hispanic Literature Student Scholarship is a $400 award paid to qualified students, to be applied toward tuition expenses for a 300-level or higher Spanish or Portuguese course. All interested applicants are required to include analytical essays about assigned literature topics, with their application forms.
Texas Tech University, Department of Classical & Modern Languages & Literatures
Texas Tech supports Spanish studies with campus-based academic scholarships. These recent scholarships were made available for students majoring in Spanish:
Two Faye LaVerne Bumpass Scholarships are awarded each year, providing $600 worth of assistance to students learning Spanish and working on Teacher Certification designations. Qualified candidates have cumulative GPA histories of 3.0 or higher, need for financial assistance, and the potential to succeed as teachers.
For those students spending their summers in Mexico, as part of the Mexico Field Course, scholarship funds are available to help defray the cost. At least three participants receive $400 each, from the Mexico Field Course Scholarship program. Financial need and each applicant's academic record are taken into account when choosing recipients.
Juniors and seniors majoring in Spanish, who have distinguished themselves academically, are eligible to apply for the Harley D. Oberhelman Spanish Scholarship. A GPA of 3.0, or higher, and documented participation in Spanish activities is required to qualify for this $400 award.
Hispanic Scholarship Fund
HSF stands as an established advocate for Hispanic causes – including education. The organization improves educational outlooks for people of Spanish descent, by offering college scholarships, and grants for vocational education. Individual programs vary, and apply to education undertaken at community colleges, universities and vocational schools, within the United States.
Social Sciences
Browse Scholarships
Resources
More Educational Resources