Counseling Scholarships
Careers in Rehab, Education and Substance Abuse Fields
Becoming a licensed counselor or other mental healthcare professional requires an extensive education. Students interested in this career path will ultimately pursue their studies at the undergraduate, graduate and doctoral levels. Professional opportunities are limited for graduates holding an associate's or bachelor's degree, though they may be able to find entry level positions working in public healthcare clinics, social services or addiction centers. Graduates holding a Master's degree will find the professional field much more fertile. With a professional degree, students may pursue careers working in private practice, or may choose to work in rehabilitation centers, hospitals, or the educational system.
The extensive education necessary to become a licensed mental healthcare counselor can put a strain on anyone's college fund. Scholarships are one way that students can help to defray the sizable costs of their education, and pursue their professional ambitions. Counseling scholarships are as diverse as the field itself, and often target specific sub-disciplines such as addiction counseling, mental health counseling or family therapy. Typically, scholarships for students pursuing a career in counseling are more readily available at the graduate and post-graduate levels. Undergraduates will need to look for general scholarships and grants to help fund their initial studies before moving on to more specific scholarship programs.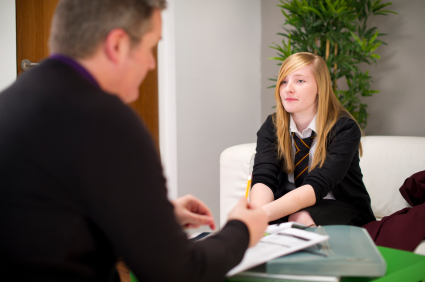 A career in counseling can take many different paths. Students should take some time, early in their college careers, to decide which of the many counseling fields they wish to pursue. The following are just some of the career paths open to students majoring in counseling and mental healthcare.
Addiction Counselors
School Counselors
Mental Health Counselors
Family Therapy
Pediatric and Geriatric Counseling
Private Practice Psychology
Scholarships
Scholarships for students majoring in mental healthcare and counseling are most commonly funded by professional associations and organizations, as well as colleges and universities. Again, these scholarships typically target graduate and post-graduate level students with definite career goals in place. Undergraduates will want to mine the fertile fields of general scholarships and grants offered by Federal and State governments, colleges, universities and various independent sponsors.
Professional Associations
Students should begin their search for scholarships devoted to healthcare counseling, therapy and psychology by looking for programs sponsored by professional associations and organizations closely allied with their own specific career goals. For example, if a student is interested in a career in family therapy, they would look for scholarships sponsored by those professional bodies that represent therapists and counselors working with families in crisis. These organizations routinely encourage and support up and coming professionals, and to do that they offer advice, scholarships and career counseling for students pursuing careers in their field.
The following examples of scholarships sponsored by professional associations will illustrate the types of programs students should be looking for, as well as the variety of scholarship programs that are available in the mental healthcare field.
Colleges and Universities
Colleges and universities comprise the second most abundant source of scholarships for students majoring in one of the more common counseling and mental healthcare fields. The types and availability of scholarship and fellowship programs vary greatly from school to school. Students pursuing a career in mental healthcare may wish to investigate a number of different schools, comparing the available financial aid programs, before deciding on the colleges and universities to which they wish to apply.
The following scholarships and fellowships are indicative of the types of programs supported by colleges and universities for counseling majors.
These few examples illustrate the depth and variety of the scholarship and fellowship programs available from individual colleges and universities. Students interested in pursuing a career as a counselor or therapist should also take note that many colleges and universities around the country have partnered with the Federal government's Rehabilitation Services Administration to provide scholarships for deserving students who are struggling to meet the costs of tuition. Through the RSA, the Federal government supplies grants to select colleges to fund scholarships for students majoring in all aspects of rehabilitation counseling and therapy. These award-for-service scholarships require that recipients agree to a predetermined term of service working at their profession in a government designated high need facility or community. Failure to complete the service obligation will result in the students being required to repay all received funding. Students should contact their college's office of financial aid, and their program director, to learn if their school participates in the RSA program.
Choosing a career as a counselor or therapist requires a great deal of dedication. It is a highly rewarding profession, and one that can have a definite positive impact on the lives of the people you counsel. With the proper degree of dedication and determination, coupled with the right scholarships and fellowships, you can be on your way to a career as a licensed therapist, school counselor, or rehabilitation specialist.
Social Sciences
Browse Scholarships
Resources
More Educational Resources